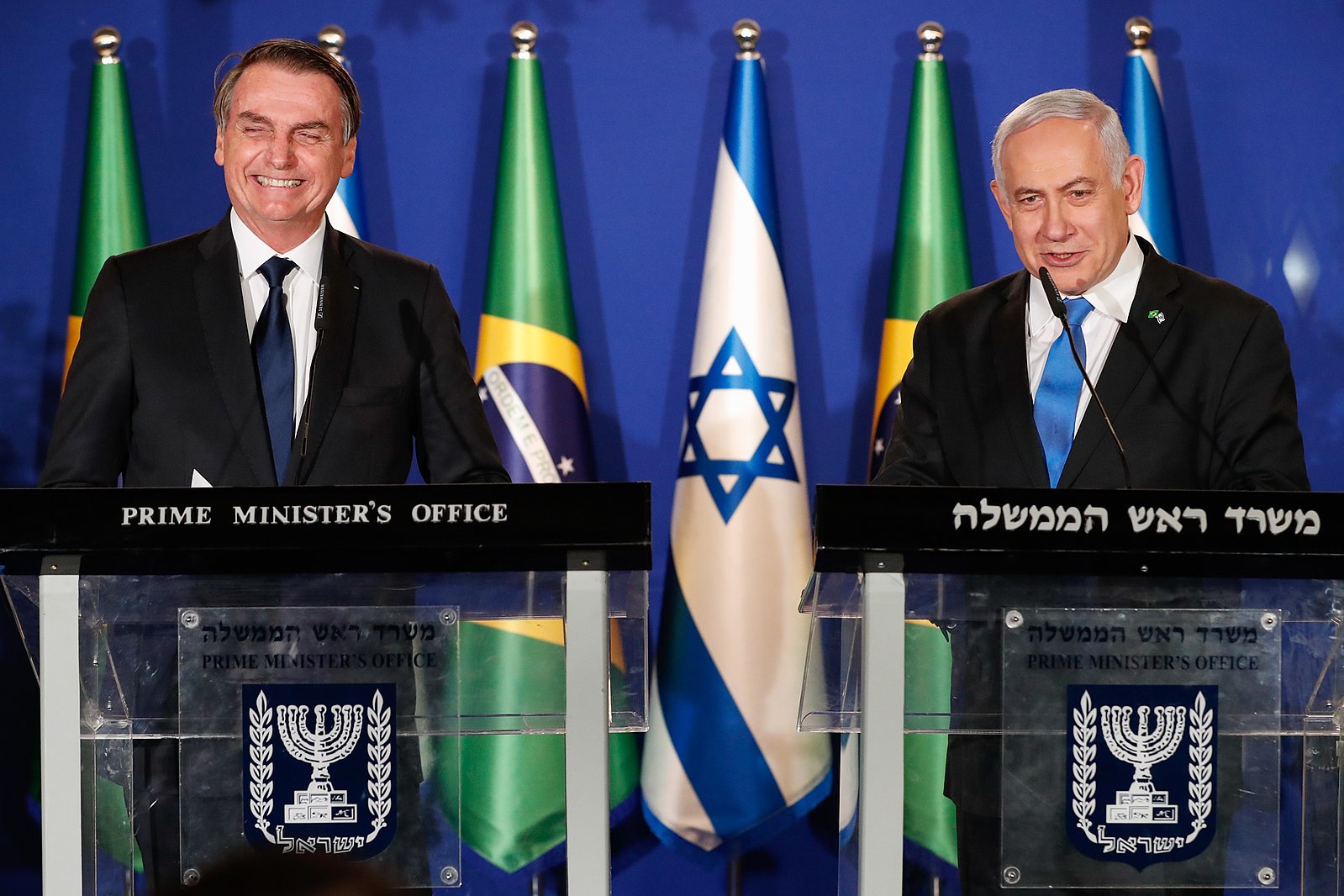 Today's a banner day for Israeli Prime Minister Benjamin Netanyahu and for President Donald Trump, who contradicted decades of US policy to boost his friend's reelection, including moving the US Embassy to Jerusalem and declaring Israel should keep the occupied Golan Heights. But Netanyahu's apparent plan to swiftly form an emboldened far-right coalition is a risky outcome for everyone else.
Set on a course to annex UN-recognized Palestinian territory without pushback from Washington, Netanyahu and his partners have signaled they're prepared to sacrifice the interests of a democratic Israel's pursuit of peace and security; to ignore Palestinians who were promised autonomy and sovereignty; to reject international law; and to risk more turmoil in the Middle East.
"We're seeing identity politics at its worst, as we have seen also in the US," Shibley Telhami, a professor at University of Maryland, told me. Netanyahu tried to scare voters that "others are trying to take over, and I'm your only defender," said Telhami, whose polling shows a majority of Israeli Jews are favorable to Trump, "in contrast to the rest of the world, including nonreligious Israelis who don't like Netanyahu . . . [but see] he can get the US to do everything he wants and more."
Arabs are 20 percent of Israel's population and 17 percent of the electorate, which could allow them proportional representation if they turned out to vote, which they didn't. "Netanyahu pressed the button of racism," frightening the extreme right that Arabs were going to "vote in droves," Telhami said. Cameras were installed in Arab polling centers in what was seen as voter intimidation. When Telhami recently visited Arab towns in Israel, he repeatedly heard, "This is not our state, it's a state for the Jews, and there's no difference between Netanyahu and [Benny] Gantz," his centrist challenger.
Gantz, a former senior general in the Israeli Army, had ruled out including Arab parties in a coalition, and advocated more militancy to Hamas in Gaza. He won the same number of seats as Netanyahu, but doesn't have a clear path to a coalition because of the strong influence of far-right parties.
Alarmingly, Netanyahu has endorsed a nation-state law that defines Israel as a Jewish state with no reference to democracy, in which only Jews have the right to self-determination, further alienating Israeli Arabs. He's allied with an ultra right-wing whose members followed a party banned by the Israeli cabinet in 1994 and designated as terrorists by the United States. Netanyahu faces three possible indictments as early as July on charges of alleged corruption filed by the attorney general. His right-wing coalition partners have suggested passing an immunity law to protect him — and they want Israeli annexation of Palestinian territory in exchange.
Trump son-in-law Jared Kushner, who grew up with Netanyahu as a close family friend, and US ambassador to Jerusalem David Friedman, who has fund-raised for Israeli settlements in Palestinian territories, are expected to put forward what they've called the Deal of the Century. "The point of the Kushner plan isn't really peace, but to alter the terms of the argument," said Aaron David Miller, a former Mideast peace negotiator for four US administrations.
Tamara Cofman Wittes, a former Mideast policy maker in the Obama administration, now at the Brookings Institution, says Trump's actions don't square with peace. The administration has defunded the UN agency for Palestinian refugees, shut down the PLO diplomatic mission in Washington, ended aid to Palestinians in the West Bank and Gaza, and reportedly is taking off the table that Palestinian refugees have the right of return after any peace deal.
"Palestinians are going to be living under apartheid," Zaha Hassan of the Carnegie Endowment for International Peace, who was legal advisor to the Palestinians during their bid for UN membership, told me.
All of this speeds a path to a lose/lose for Israel, the Palestinians, the greater Arab world, and the United States. If Israel's far right is encouraged by Trump administration policies to become an apartheid state, it will backfire. Palestinians and their supporters are unlikely to react passively, and backlash and protests reaching as far as Washington are inevitable. That's bad for us — and bad for our closest ally in the Middle East.