Story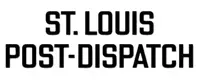 June 20, 2004
U.S. Teams Funnel Afghan Aid
The following article ran as part of an eight-part series by Jon Sawyer, originally published in the St. Louis Post-Dispatch June 6-24, 2004.
The elders and businessmen sitting cross-legged on mats under a grove of mulberry trees have a focused agenda.
They know the U.S. military has come to this impoverished region of central Afghanistan with dollars to spend, and they want to get as much as they can -- for the villagers of Saidkhil, and for themselves. The Army's lead negotiator has an
agenda, too, which shows in a staccato burst of questions:
Can you get the ministry of education to approve a new school? If we build a clinic here, do you have the doctor and nurses to staff it? Where can we build, and who owns the land?
It is a scene occurring in selected provinces all over Afghanistan, as U.S. military forces work with development agencies on provincial reconstruction teams intended to produce "quick-hit" evidence -- in the form of roads, bridges and schools -- that Afghanistan has turned the corner to a better future.
Critics say the military isn't trained for this sort of work, that some of the projects are poorly chosen and that in any case the dollars involved are too small to make more than a cosmetic dent in the vast challenges that Afghanistan faces.
A day spent with an assessment team for the Parwan reconstruction effort, which is responsible for five provinces surrounding Afghanistan's capital city of Kabul, underscores the obstacles:
* Army negotiators concede that pricing of goods, services and construction costs is a mystery. Local contractors may be benefiting more, at least initially, than local residents.
* Army engineers trained for combat duties grumble about providing security for village visits and small-scale construction.
* The six-vehicle convoy, armed but vulnerable, gets lost repeatedly in the maze of country roads.
* Eight boxes of boots, radios and school kits, intended for local children, end up instead with the local militia leader.
Yet the reconstruction team is having a real impact on the village of Saidkhil, north of Kabul, as tangible as the new footbridge crossing a tributary of the Pansjhir River.
The footbridge was built with team funds, and its completion was celebrated with a ribbon-cutting and lunch on Tuesday.
Just as tangible, in some ways more dramatic, is the identity of the negotiator who presents the army's point of view during that hourlong lunch beneath the mulberry trees. She is Cpl. Jean Oliver, a fast-talking mother of two from the Buffalo suburb of Lockport, N.Y.
Oliver, a state highway trooper, was dispatched to New York City on the afternoon of the 9-11 attacks and spent four weeks helping with the city's initial response. When it was over, wanting to do more, she signed up with the Army Reserves.
Now she's negotiating contracts in Saidkhil, representing an army civil-affairs team in the back-and-forth with bearded, turbaned Afghans -- and applying some subtle pressure, too, along the way.
"At the site we visited yesterday, we found that the number of women registering to vote (in elections scheduled for September) was low," Oliver tells the men sitting around the mat. "We want to make sure the elders here are encouraging women to come out and register."
Several of the elders reply at once, assuring Oliver that female registration here is going well. So far for this district, they say, women make up about 40 percent of those registered.
Many of those talking to Oliver are locals who became "contractors" to take advantage of the U.S. desire to spend money quickly for local projects. Most of these men have never eaten a meal with a woman outside his family, let alone negotiated business with one as equals. Yet in the sun-dappled clearing of Saidkhil, these otherwise traditional Afghans don't bat an eye as they haggle details with Oliver on projects yet to come.
They have their eyes on the prize, it appears, and Oliver holds the key.
Choosing projects
The provincial reconstruction teams were established late last year. There are now 15 teams in Afghanistan, 12 under the supervision of U.S.-led coalition forces and another three responsible to the NATO-led International Security Assistance Force in Afghanistan.
Spending on the reconstruction teams is part of a flood of money that is suddenly coming Afghanistan's way, after nearly three years of fits and starts. A donors' conference in Berlin in February pledged $4.4 billion this year, $8.2 billion over the
next three years. U.S. commitments account for roughly half the total, with previously authorized spending just now moving into Afghanistan.
The pace of contracting is speeding up, especially with the advent this year of a Pentagon program that allows reconstruction-team commanders to sign off on contracts worth as much as $25,000 each without prior approval from anyone else.
Money for that program comes from a $40 million Pentagon fund available through September. Local reconstruction commanders also can tap into the much larger funds available through the U.S. Agency for International Development.
The Parwan reconstruction team is unique not only because it covers Kabul and four adjacent provinces with the country's largest population but also because it is based inside the gates at Bagram Air Base, nerve center for U.S. military operations in central Afghanistan.
"I like to say I've got a two-star general handling my security," quips Maj. Chuck Westover, who has commanded the reconstruction team here for nearly six months on assignment with a National Guard unit out of Portland, Ore.
Westover says the care with which projects are picked has improved with time.
"At first the idea was just to flood an area with schools and other projects," he said. "We had an initial blast of that, where the forces came in and said, 'Hey, we've got to do something, and everyone wants schools.' So without thinking -- are there teachers to work there? are there textbooks and supplies? -- we just went ahead and built.
"Now we're almost required to have a permission slip from the ministry of education, or health, or whatever, to build a school or clinic. With that permission, our understanding is that the government of Afghanistan agrees to support what we
build."
Yet he says no one on this reconstruction team has made a comprehensive assessment of whether past projects, including about 50 schools that have been either rehabbed or built from scratch, are being properly used today.
Michelle Girard represents the Agency for International Development on Westover's team. She said it's her job to help select candidate projects and assess their value; she also functions as the agency's "ears on the ground" to identify larger projects that might be considered for the country as a whole.
She said everyone on the team is "acutely aware" of the challenge of assuring that projects are sustainable. "If we give someone a tractor, can they fix it?" she says. "If it breaks, can they get parts?"
Her sense is that on those terms, the projects so far have been well-chosen. But she acknowledges that no detailed assessment has been performed, either here or nationally. "We're not doing a scientific assessment," she says. "It's more anecdotal."
On the ground Capt. Jay Luckritz of Dubuque, Iowa, was trained as a combat engineer at Fort Leonard Wood to accomplish tasks like building bridges and security barriers for troops during war. Previously stationed at Hawaii's Scoffield Barracks, he arrived in Afghanistan this month and will serve as deputy commander for force
protection at the reconstruction teams -- protecting the civil-affairs workers from attack.
He's game for the challenge but has his doubts.
"It's kind of hokey to have combat engineers doing stuff for which we never trained," he says. "It's a new concept and it changes every day."
Team members concede that they've never provided security before and that no established army doctrine covers it. There are other problems, too, especially the failure by NATO allies to make good on troops and equipment needed if the
reconstruction teams are to expand around the country. At individual sites the number of force-protection troops is far too small, no more than 150 at the most, to provide security for anything more than the team itself, even though violence is a
prime concern among many villagers.
Mistakes and mid-course corrections, team members say, are inevitable. Oliver, the reservist from New York, believes that overall the system is working well, and that as it proceeds her team is getting a better idea of which contractors they
can trust and what projects truly make sense.
She concedes the pressure for quick decisions. On Monday, the team received approval from the Afghan education ministry to proceed with four new schools in this area. Oliver told the businessmen at lunch on Tuesday that contracts would be ready for bids on Wednesday. She said decisions had to be made at once as to where the
schools might be placed.
A quick assessment followed, with security chief Haji Mohammed Sadeeq -- the local militia leader -- leading the way by vehicle to a spot by the river where he said the school could be built. Sgt. Jeffrey White, the civil-affairs team leader, used a hand- held GPS device to mark the site's coordinates -- and never mind the row of red- and-white stones just above the clearing that marks the edge of an area formerly laced with mines.
Time is pressing, however, and the team has another bridge-opening celebration yet to come. The question is what to do with the eight large boxes of goods the convoy has brought along, everything from boots and transistor radios to school backpacks, all intended for the schoolchildren of Saidkhil.
"Leave them with me," says security chief Sadeeq, who stands genial watch as the U.S. soldiers unload the boxes and stack them next to his militia's security tent and the anti-aircraft gun at its side.
Sadeeq assures his visitors that the goods will get to where they belong. It's as hard to be sure as it is to know the ultimate impact of the reconstruction teams.
As the convoy pulls out, headed for the next ceremony, a soldier in Sadeeq's militia walks happily down the road, a brand-new radio under his arm.