A serpentine river gently cuts through a mountain plateau. Shepherds tend their flock while young men hunt wild game, fish along ancient tributaries or kayak over rapids. This pleated landscape of rolling hills and jagged mountains is most verdant in spring, when the junipers are full, the grass a vibrant emerald.
These quiet moments and images are not often associated with Iraq. But the Kurdish region, in the country's northern reaches, is home to such reprieves. Beyond the oil fields of Taqtaq and Kirkuk, far east of Mosul and many miles north of Baghdad, the semiautonomous region often feels timeless and progressive, restive and at peace.
What the Vietnamese photographer Lam Duc-Hien first imagined of Iraq before traveling there on assignment were the usual media tropes from Saddam Hussein's Iraq — tanks and violence, surges and refugees. Mr. Lam, who was working for nongovernment organizations and a French newspaper, said he had never heard of the Kurdish people, who by then were fleeing Saddam's oppressive and violent Baath Party. But after he settled down in the Kurdish region of northern Iraq, a region he documented for more than two decades, he found the country to be vastly different than what he had expected.
"I just discovered, and was completely amazed by, the Kurdish people," Mr. Lam said by phone from the Kurdish capital of Erbil, where he is based.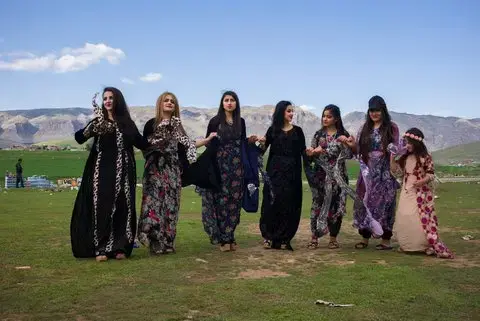 Over the years he has lived and worked there, he often traveled with the peshmerga, the Kurdish military, while on duty and off. "When I spend time with them, we always go to the mountains," he said. "For me, it is like coming back to the 19th-century, because we are fishing with Kalashnikovs. For me, it's incredible."
Often referred to as a people without a country, the Kurds have for many years sought refuge in the mountains that abut Turkey and Iran. "I focused specifically on different ethnic groups and different religions in Kurdistan," he said. "It's small place, but it is very diverse."
The robust culture of daily Kurdish life is captured in Mr. Lam's photographs, a collection that stretches from the 1990s through to the war against the Islamic State. The selection is "based on this long relationship with the Kurdish people," Mr. Lam said. "I spend more time with them than taking pictures of them."
A child leans in for a kiss from his little companion beneath a tree in the village of Badawan; a group of women in traditional Kurdish dresses dance atop a mountain plateau; families gather on the first day of Eid al-Adha to break the Ramadan feast at the grave of a loved one. "Each time I get back here," Mr. Lam said, "I feel like I have a link with the people."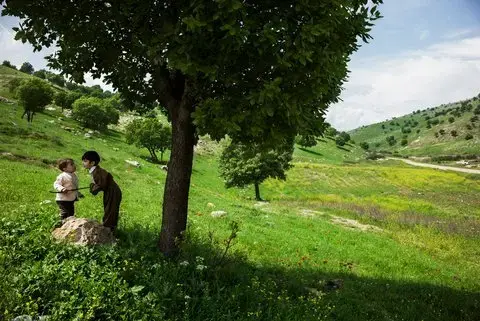 Though Mr. Lam's images sometimes show refugees and internally-displaced persons living in camps within the Kurdish region, he often shied away from the violence that has wracked the region and nearly divided the country, choosing instead to focus on the vitality of the people, not their blemishes.
Mr. Lam sympathized with the Kurdish dream of separating from Iraq. He has heard whispers of secession since 1991. "One day, we would like to have our own country," Mr. Lam recalled his friends telling him many years ago.
But that dream has become a nightmare for many following an independence referendum in September. Disputed areas controlled by Kurdish forces were reclaimed by the Iraqi army. Flights were suspended to and from the region. A number of Kurds have since been killed or maimed in clashes with federal forces.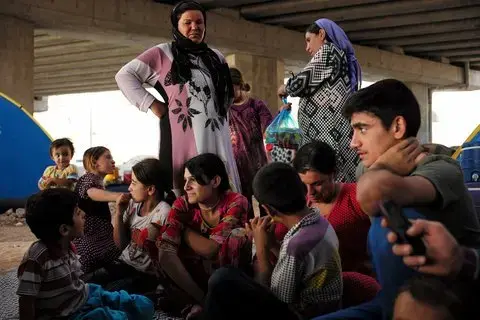 The recent infighting reminded Mr. Lam of a time when, during travels in the areas outside the Kurdish region, he lost that sense of fellowship — and safety — he had felt among the Kurdish people. After two bombs exploded in Baghdad's Sadr City in 2013, with corpses littering the streets as he worked, Mr. Lam reluctantly fled the country.
"When you get involved with the Kurdish soul or friendship," Mr. Lam said, "it's very difficult to get out."
He returned to Erbil soon after.
RELATED ISSUES

Governance

Issue
Conflict and Peace Building
Conflict and Peace Building