Story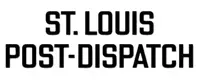 June 14, 2003
U.N. Agency's Report May Provide Answers on Nuclear Ambitions


The following article ran as part of a six-part series by Jon Sawyer, originally published in the St. Louis Post-Dispatch June 14-17, 2003.

Iran's government insists that its nuclear program is peaceful and transparent, but it remains a highly sensitive subject, as a Post-Dispatch reporter discovered last week when he photographed the entrance to a nuclear facility a few miles east of Iran's old capital.

The plant is surrounded by a red chain-link fence that runs for several miles in open country near Isfahan's airport. A mountain looms above the several dozen low-lying buildings; there is also an anti-aircraft gun emplacement. Anyone driving down that road could read the entrance sign for "Pishgan Energy Industrial Corporation," and the smaller letters identifying it as a subsidiary of Iran's Atomic Energy Association.

Yet an hour later, while eating dinner in a restaurant in downtown Isfahan, the reporter was interrupted by two uniformed policemen demanding his identity papers and an explanation for why he took the photograph. The reporter and his interpreter were also required to report immediately to the local police station to present their documentation.

If Iran is bent on developing nuclear weapons, as many senior U.S. officials contend, it is following a path remarkably similar to that of Iraq's Saddam Hussein.

Iran, like Iraq, is a signatory of the 1970 Nuclear Non-Proliferation Treaty, which means that it has officially renounced the possession of nuclear weapons and agreed to regular international inspections to guarantee its compliance.

The treaty was based on contradictory goals - to encourage the exploitation of nuclear power for peaceful purposes while blocking the development of nuclear weapons capabilities. So long as countries disclose what they are doing and permit access by inspectors, they have the legal right to walk to the edge of weapons capability by developing enrichment and reprocessing facilities that have peaceful purposes but could easily be diverted to the manufacture of weapons.

Iraq poured hundreds of millions of dollars into a clandestine weapons program that came to light only after the 1991 Gulf War. Iran pursued an ambitious nuclear fuel-cycle program that was acknowledged this year only after the facilities had been disclosed by an Iranian resistance group and confirmed by U.S. satellites.

What remains to be seen is whether in Iran, as in Iraq, the U.S. government stumbles when it comes to documenting its claims.

The answers may begin to emerge as soon as Monday, when a preliminary report on Iran's program will be released by the International Atomic Energy Agency, the Vienna-based U.N. agency charged with enforcing the 1970 treaty.

Drafts of the report were circulated to member states this month, at which point State Department spokesman Richard Boucher said the United States was "deeply troubled" by its findings. Defense Secretary Donald Rumsfeld asserts that Iran is "likely to have nuclear weapons in a relatively short period of time."

Yet according to Iranian officials and to diplomats close to the energy agency, there is no such finding in the new report.

The report cites Iran for failing to disclose a shipment of 1,800 kilograms of uranium hexafluoride and uranium dioxide from China 12 years ago. Iran disputes the requirement for reporting but has agreed to put the material under safeguards now. The report cites no violation in regard to Iran's current nuclear fuel-cycle work, however, and recommends only that the program be studied further before the energy agency's next board meeting in September.

That's a setback for U.S. officials, who just weeks ago were talking about using this week's meeting to press for a U.N. Security Council hearing on Iran's alleged violations. In another rebuff, Russian officials now say they will continue supplying fuel to Iran and working to complete the nuclear power reactor under construction in Bushehr - contrary to U.S. claims that President Vladimir Putin had promised to withhold support until Iran agreed to more safeguards.

U.S. efforts proved more effective with members of the European Union, which issued a strong statement Tuesday calling on Iran to accept more international inspections.

The head of Iran's nuclear program, Gholamreza Aghazadeh, played on those inconsistencies at a news conference Tuesday in Tehran. Iran complied with all requirements for safeguards, he insisted. The country was also prepared to accept more intrusive inspections under the international energy agency's "additional protocol" provisions, he said - provided that the United States helped Iran develop peaceful nuclear energy, as the 1970 treaty requires.

The disagreement over the 1991 shipment from China "dates back to the distant past," Aghazadeh said. "It cannot be used as a pretext by America to launch a disinformation or propaganda campaign against our country."

Aghazadeh didn't mention at the news conference that Iran was about to deny access that day to international inspectors who wanted to visit a Tehran power plant suspected of being used to test centrifuge equipment for uranium enrichment.