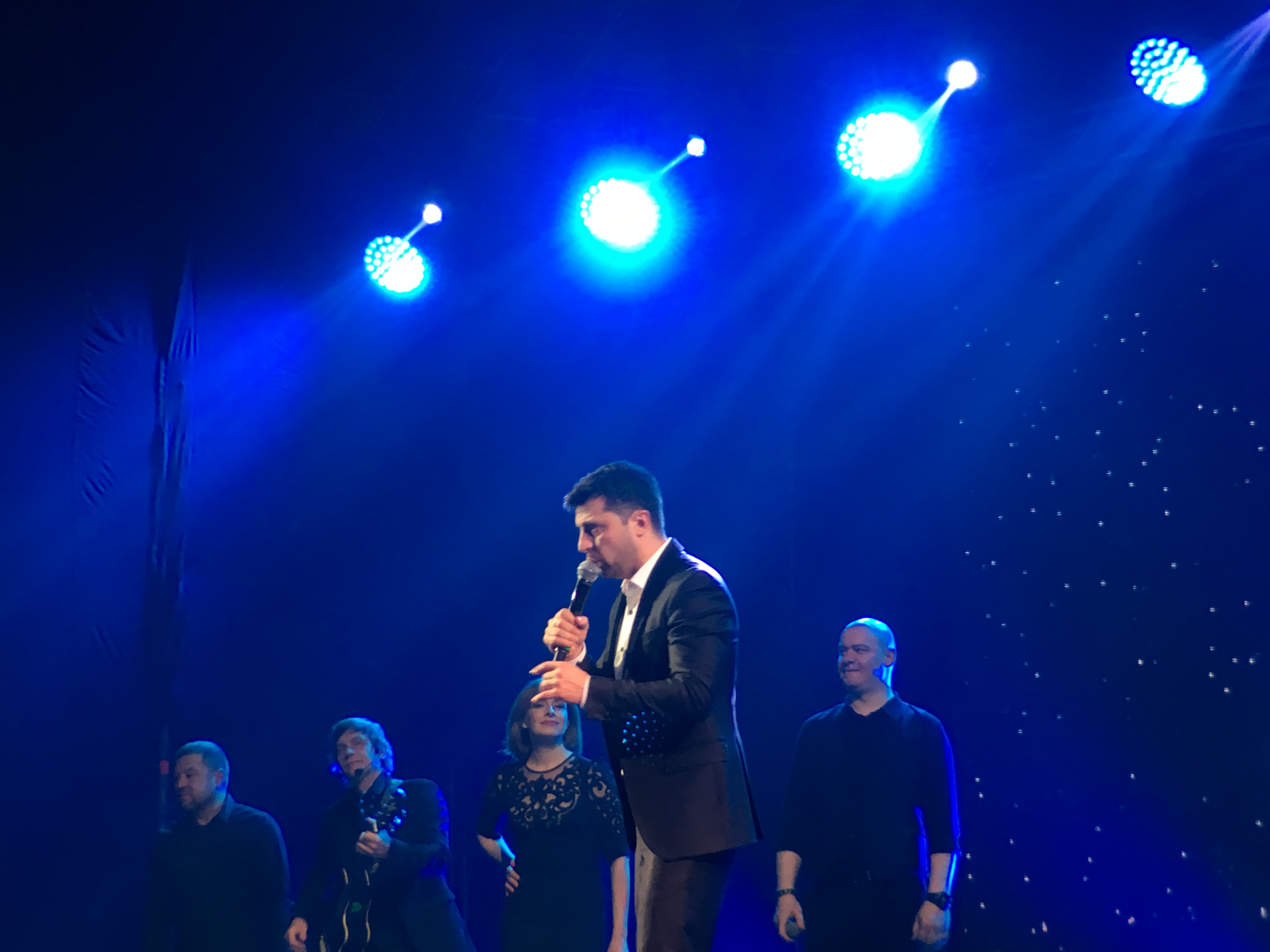 Ukraine — a country divided by language and ethnicity? Volodymyr Zelenskiy, a comedian who grew up in the Russian-speaking industrial city of Kryvyi Rih, is challenging this narrative by running in Ukraine's presidential elections with a message of unity. 
Five years after Russia illegally annexed Ukraine's Crimean peninsula and stoked a war in Ukraine's east that has claimed 13,000 lives — Zelenskiy, a native Russian speaker, is leading the polls ahead of elections this Sunday. 
In a campaign video released less than two weeks before the decisive second round vote, Zelenskiy says in Ukrainian, "They divided us … but we are all Ukrainians … In the north, south, east, west and center … Ukrainian and Russian speakers … We are different, but so similar. We are uniting to move forward."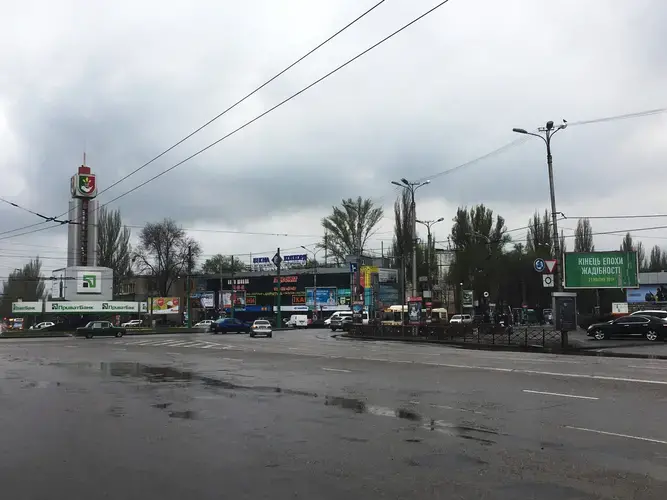 Zelenskiy's opponents, however, have made his mother tongue a subject of debate. 
President Petro Poroshenko grew up as a Russian-speaker himself, but the incumbent is running on a campaign slogan of "Army, Language, Faith." — emphasizing the promotion of Ukrainian language as a backbone of his campaign. His administration has taken steps to bolster its status, including introducing quotas for the use of Ukrainian language on television and radio.  
After centuries of Russification dating from the era of Tsar Peter I and Catherine the Great to the fall of the Soviet Union in 1991, few disagree with this extra support for Ukrainian language, which was all but "eliminated from the public sphere for a long time," says Ivanna Klympush-Tsintsadze, Ukraine's vice prime minister for European and Euro-Atlantic Integration. 
Klympush-Tsintsadze says that as a student growing up in Kyiv, she led a movement among her classmates at an English-speaking school to speak Ukrainian rather than Russian on breaks between classes. She was shamed for it; she says some of her classmates believed "you were not good enough if you were not speaking Russian." 
Between 2013-2014, pro-European integration protests later known as Euromaidan, caused then-President Viktor Yanukovych to flee to Russia. The revolution ushered in elections that brought Poroshenko to power and since then, the government has taken special care to provide support for Ukrainian language. "That does not mean that people who are speaking Russian … don't have ways of using their language rights," Vice Prime Minister Klympush-Tsintsadze adds.
But in 2017 the Ukrainian parliament also passed a controversial law that will reduce education in minority languages such as Russian, Hungarian, Romanian and Polish after primary school beginning in 2020. During this presidential election season, it has gone a step further, introducing a bill that aims to give the Ukrainian language primacy in all aspects of public life. 
For example, shopkeepers would need to first address clients in Ukrainian and all media would be required to publish or broadcast Ukrainian versions of their content or risk a fine.  Some analysts argue that the new restrictions would pose an undue financial burden on already struggling media outlets. But so far, the quotas have had a positive effect on Ukrainian content production; in November 2018, President Poroshenko said in Lviv that they have led to more Ukrainian music and film, which was previously dominated by Russian language.
Still, Olga, a 35-year-old volunteer coordinator at Zelenskiy's campaign office in Kryvih Rih, who preferred not to use her last name, believes restrictions like this don't make sense. "As a resident of Kryvyi Rih, I speak Russian and Ukrainian fluently," she tells The World in Russian. "You spoke to me in Russian. I automatically responded in Russian. Before you, there was a woman [here] who spoke Ukrainian," she says, seamlessly switching to unaccented Ukrainian. "I spoke to her in Ukrainian." 
Though she agrees with a push for documentation and official business to be conducted in the state language, Olga says "I don't see any reason to ban people ... from speaking the language they are comfortable [speaking]." 
Zelenskiy's Russian-language background can be a uniting factor for Ukraine, she says, and it is one of the reasons she got involved in politics as a campaign volunteer for the first time.
Zelenskiy's first-round support was strongest in his home region, where he garnered over 35% more of the vote than Poroshenko. In Ukraine's west, however, which is home to more Ukrainian speakers, he fared slightly worse, losing three regions to Poroshenko and one to former Prime Minister Yuliya Tymoshenko.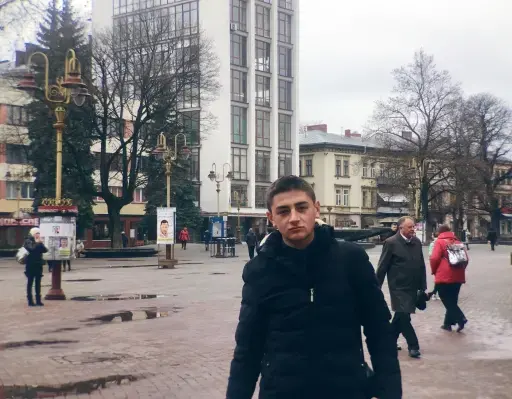 Ivano-Frankivsk, a city in western Ukraine at the foothills of the Carpathian mountains, has a population of about 230,000 and a strong Ukrainian nationalist bent. Its mayor represents "Freedom," the nationalist party, and the city has a special memorial and cemetery for those killed in the Euromaidan protests and in the war in the east. 
Ivano-Frankivsk residents supported Poroshenko in the election's first round, with 26.8% of their vote. Zelenskiy trailed in second place with 16.9%. But even here, there are reservations about the role language plays in Ukrainian politics.
Lyubomyr Pits, 18, hands out perfume samples advertising the opening of a new store off the city's Independence Street. In a mix of Ukrainian and Russian, he says that he'll proudly vote for Zelenskiy. He is not bothered by Zelenskiy's background as a Russian speaker. "He speaks Russian. He speaks Ukrainian. What difference does it make? Ukraine needs a change," Pits says. His vote for Zelenskiy, he explains, is one in favor of a new generation of leader, outside of the traditional political elite.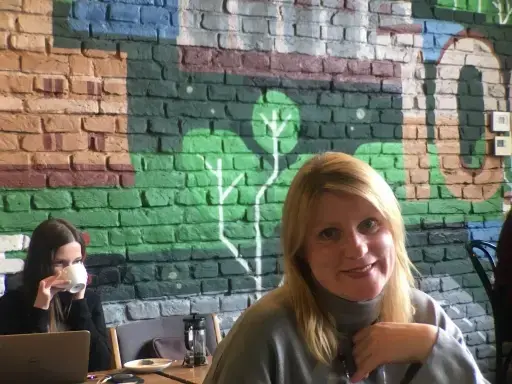 Svitlana Orishko, an Ivano-Frankivsk civic and political activist, believes language rights are an issue the political elite uses to manipulate voters. Casting doubt on Poroshenko's campaign slogan, she wonders why Ukraine does not embrace its multilingual identity. "Why can't we do what Switzerland does? We need to try not to make language barriers … [but for that] we need political will."
Orishko hopes that western Ukraine's ethnically and linguistically diverse past can serve as a model for the rest of the country in the future: "At one point this was Galicia, at one point it was the Austro-Hungarian Empire. This was Polish territory … now this is Ukraine," she says. "Ukraine is our country, but it is multifaceted. It's a bouquet of different colors, it has different scents, different tastes … but it's all us. It's all Ukraine."
RELATED ISSUES
RELATED INITIATIVES