Faisal Shuaib wanted to make a point.
Dr. Shuaib, the executive director of Nigeria's healthcare development agency, was serious about the state of maternal health, and wanted everyone to know. So he called a press conference and declared a state of emergency.
"Having noted the high rate of maternal, newborn and under-five child mortality, and the insufficiency of our current efforts to reverse the trend, I hereby declare a state of public health concern on maternal, newborn, and child deaths occurring at the primary healthcare community levels," he said into the microphones surrounding him.
On that day in 2019, the bespectacled physician was surrounded by traditional rulers, partners from donor agencies, and staff members of the agency he leads, as he vowed to reduce Nigeria's maternal deaths by half in the following two years. He likened the crisis of maternal mortality to the tragedy of a plane crash: with the country's current maternal death rate, it was as if a Boeing 737-300 series airplane, fully loaded with 145 women, crashed every single day killing everyone on board.
---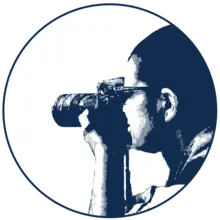 As a nonprofit journalism organization, we depend on your support to fund more than 170 reporting projects every year on critical global and local issues. Donate any amount today to become a Pulitzer Center Champion and receive exclusive benefits!
---
The mandate was a tall order. Nigeria has ranked high on the list of countries with high mortality rates for more than two decades. Just 3% of the world lives in Nigeria, but nearly 20% of all maternal deaths happen there, according to the World Health Organization.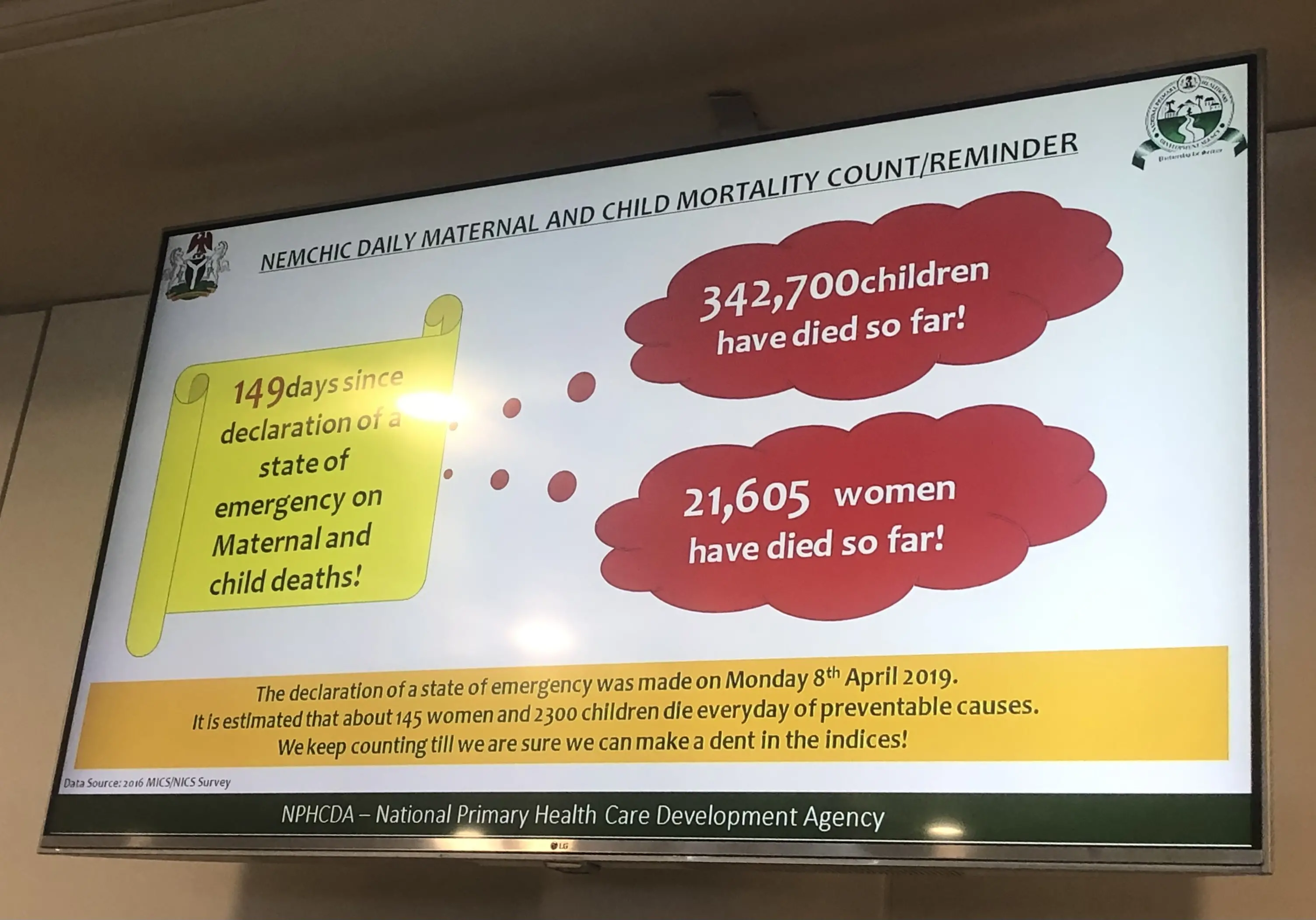 Despite its track record, Nigeria is not short on resources. USAID estimates it has given over $800 million in foreign assistance to Nigeria over the last two decades for maternal and child health and family planning. And organizations like the Gates Foundation and the MacArthur Foundation have worked in the maternal and child health space for decades - leaving advocates frustrated at why change has been hard-pressed.
Two years after Dr. Shuaib launched the latest campaign, some are hopeful that its now-or-never approach, aiming to forge a united front across the country, can turn the tide. Unlike polio and Ebola, which Nigeria has also battled, maternal death is a "silent killer," says Armsfree Ajanaku, a program and communications officer for the Resource Centre for Human Rights and Civic Education in Kano State. The state of emergency gives it a bright spotlight - but will it make good on hard-earned lessons?
At the press conference, the physician announced the creation of The National Emergency Maternal and Child Health Intervention Centre (NEMCHIC), a national coordination centre tasked almost exclusively with reducing maternal deaths, starting at primary health care centres around the country.
These tens of thousands of centres, dotted in smaller towns across Nigeria's 36 states, are most Nigerians' entry point to health care. Many are near-copies of each other: boxy buildings at the end of the winding roads, with walls lined by yellowing posters - information about programmes supported by international organizations like USAID or WHO, remnants of development projects that have become mainstays of the country's health system.
These are where Nigerian women do, or don't, receive care: antenatal check-ups; immunizations for them and their children; childbirth. And many don't.
Some maternal health indices have remained stagnant since Dr. Shuaib's announcement. Only 31% of local government areas indicated that most deliveries were attended to by skilled birth attendants, according to health surveys carried out in 2020. And fewer than 50% of areas met the goal of pregnant women attending four or more antenatal clinics during pregnancy.
Issues as simple as bad roads are a major deterrent for women trying to make their way to centres to deliver their baby or have a check-up, according to one worker at the primary health centre in Lugbe, outside Nigeria's capital city of Abuja. During the rainy season, potholes that dot the narrow roads widen, and visits drop by almost 30%. "The road is the major challenge to pregnant mothers [looking] to access the services here," says the health worker who spoke under the condition of anonymity.
If mothers make it to the centre, quality of care can vary. Despite their essential function, primary health centres have been drained by a lack of staffing, resources, and funding. "Many facilities don't have something as simple as a blood pressure monitor," says My Ajanaku, but women have no alternative in rural areas.
Given the lack of resources, pregnant women arriving to give birth are tasked with buying some supplies themselves. In Karon-Majigi, also near Abuja, the list shared with patients include cotton wool, disposable gloves, and a catheter, according to a healthcare worker. Technically, though, the fee for delivery is low: between 1,500-2,000 naira, just above the cost of a meal for one or two people.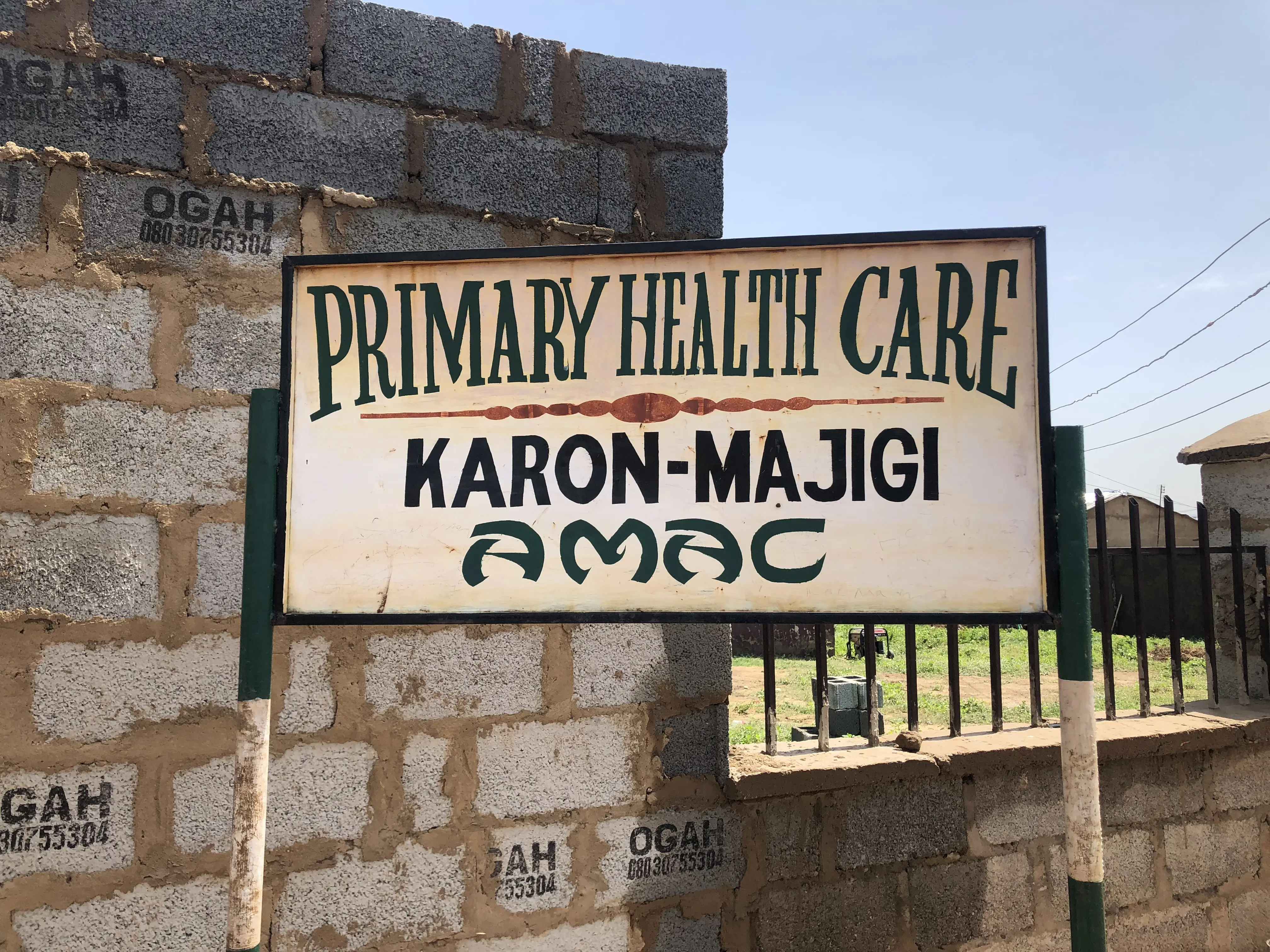 Many families' pessimism about having a safe delivery is palpable, Mr. Ajanaku adds. He recalls one husband who learned that his wife was having complications during labour, and used the little money left to buy a casket instead of medicine, because he was convinced his wife would not survive.
He points to chronic underfunding of local healthcare, and a lack of transparency and urgency from government leaders that have informed citizens' sense of defeat.
"There's a lack of trust," says Mr Ajankau. "But it doesn't just end there, there's a lack of legitimacy [from the government]. It's where you have legitimacy that you can earn trust."
For almost every problem facing centres, the National Primary Health Care Development Agency argues they have a solution. To address issues of transportation, the agency lists an emergency transport programme, and a strategy to equip every centre with at least one midwife and a number of community health workers.
But the overriding theme is coordination between international donors and federal, local, and state governments - which NEMCHIC hopes will set it apart from previous attempts, along with the "emergency" mindset. "That's what we're doing differently, we're bringing the pieces of the puzzle together," says Laila Umar, NEMCHIC's program manager. There's already a "barrage" of independent efforts to improve maternal health, Ms. Umar says, but the new programme aims to identify where each cog fits the wheel.
Sally Findley, professor emerita of population and family health at Columbia University, says that historically, Nigeria has take a "top-down" approach to implementing healthcare policies, with directives coming from the federal government but no assurance of the states' investment. But "if you want health reform to work," she explains, "you also have to kind of work on governance to make sure that the state really pushes for change."
This isn't the first time Nigeria has pushed the "emergency" button for public health. In 2017, Dr. Shuaib spearheaded the agency's fight against polio in a similar strategy, and the WHO declared the country polio-free in 2020. Previously, he'd led the Ebola Emergency Operation Centre in a "war-room approach to coordinate the outbreak response," and the virus was contained within months.
Some observers hope those past campaigns can inform the present one. Adaeze Oreh, a family physician at the Department of Hospital Services in the Federal Ministry of Health, says that the best way to repeat their success is to make sure local communities are viewed as part of the solution. "When the community and the people are ingrained in the delivery mechanism for these interventions, there's a difference because you're speaking to them in a language they understand, you're communicating their values and principles," says Oreh. "There's no community that is perfectly happy to fold their hand and watch their people die. The end game for any community is [their] survival."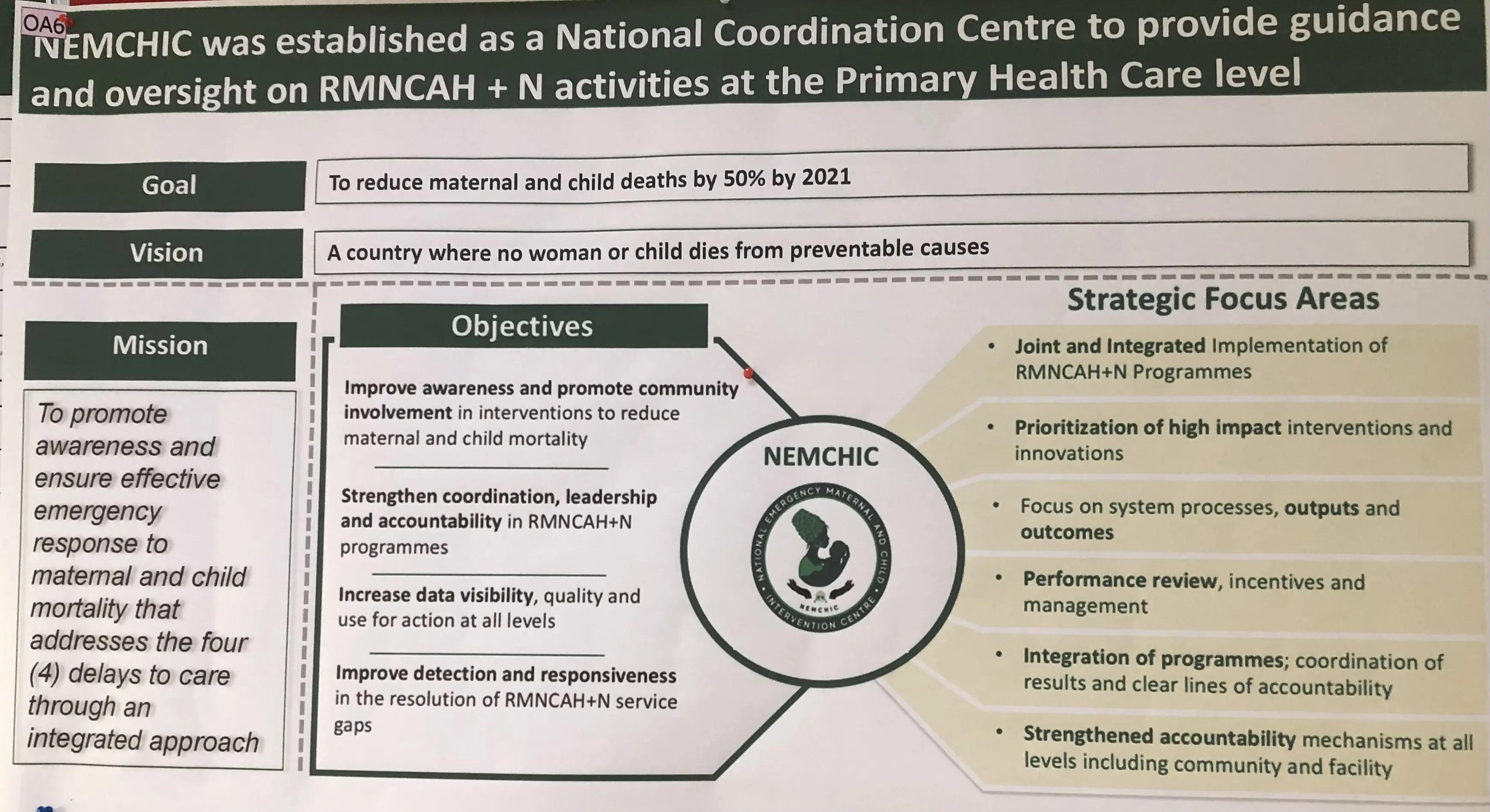 Many of NEMCHIC's solutions, however, are funded in part by international agencies - and that may not be enough for its ambitious goals. "International development partners are doing a lot," says Anthony Ajayi, a postdoctoral research scientist at the African Population and Health Research Centre. "They are committed to reducing maternal deaths in Nigeria, but maybe their resources are not sufficient and the government needs to allocate money towards health in general."
And one more epidemic has threatened NEMCHIC's sweeping goals. Less than a year after its announcement, COVID-19 swept through the nation and the world, and the agency diverted its attention to training health workers for the pandemic. "COVID came and knocked [out] all the funds," says Ms. Umar, and as a result, the agency is revising its initial goal.
As for Mr. Ajanaku, in Kano, he hadn't heard of NEMCHIC. Perhaps that's because the programme is still getting started, he says. But he has one metric he's using to measure the success of this emergency approach, and that's change he can see right in front of him.
"I have not seen [an] impact on the ground," he says.