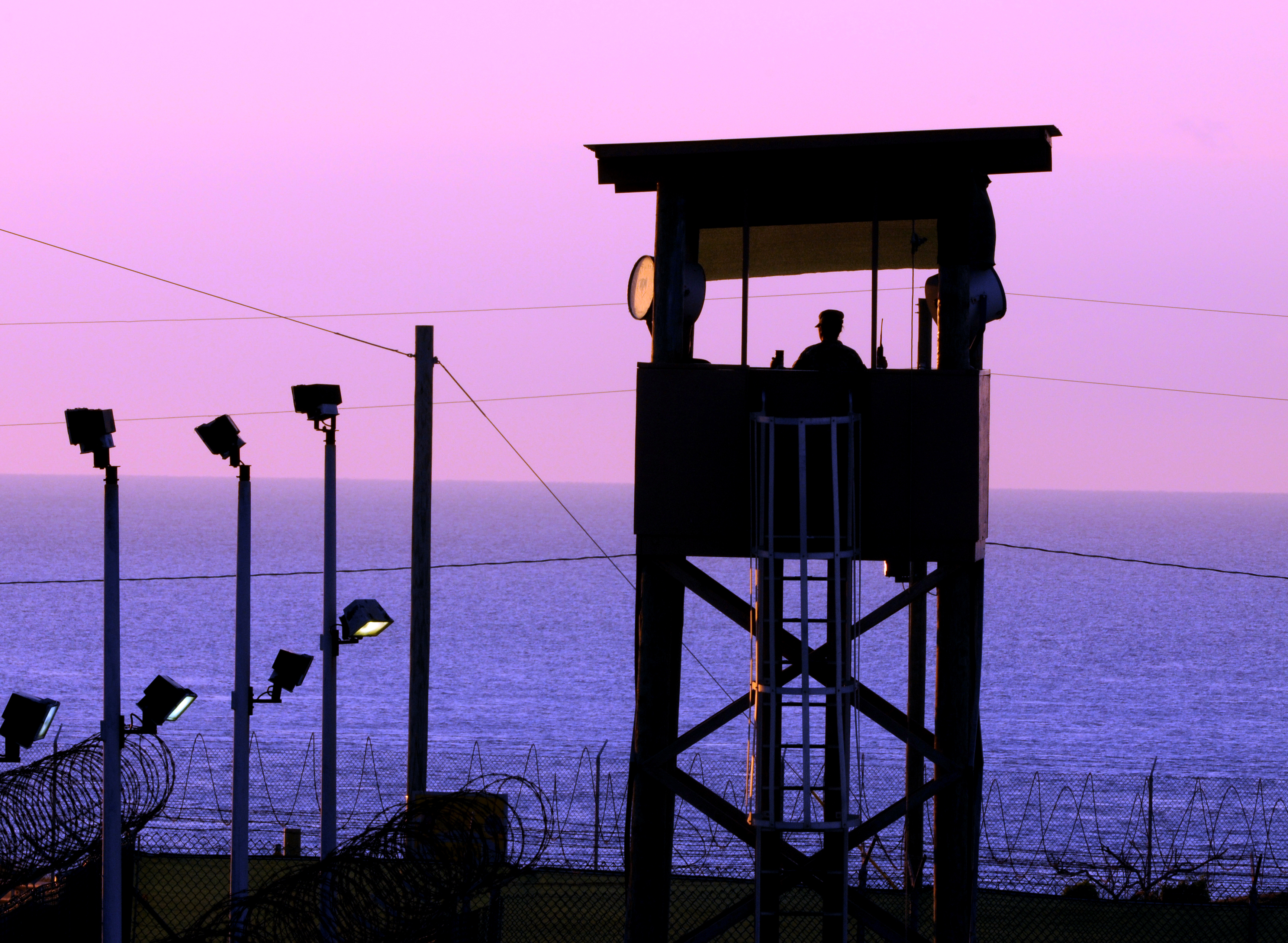 GUANTÁNAMO BAY, Cuba — A long-serving capital defense lawyer for one of the five men accused of plotting the Sept. 11, 2001, attacks asked the judge on Tuesday to be excused from the case, citing his health and other issues, casting doubt on whether the trial can begin as scheduled next year.
Col. W. Shane Cohen, the judge, recessed what was meant to be a week of pretrial hearings to allow the lawyer, James P. Harrington, to put his request to leave the case in writing. The judge also invited prosecutors and defense lawyers to weigh in on whether the defendant Mr. Harrington represents, Ramzi bin al-Shibh, should be tried separately from the other four.
Prosecutors have consistently sought to put all five defendants on trial together, arguing that multiple trials would be too stressful for the families of the 2,976 victims killed in the attacks.
Mr. bin al-Shibh, a Yemeni, is accused of organizing the Hamburg, Germany, cell of the hijackers and acting as a go-between for the cell and the man accused of being the plot's mastermind, Khalid Shaikh Mohammed.
Mr. Harrington, in his mid-70s, has represented Mr. bin al-Shibh since 2011, and regularly commuted to the military prison at Guantánamo Bay from his home and law practice in Buffalo.
He serves in the statutorily required role of "learned counsel," a lawyer who specializes in death-penalty defense work. His departure would require the Pentagon to hire a new learned counsel, get him or her security clearances, arrange meetings with Mr. bin al-Shibh and provide time for the new lawyer to get up to speed on more than seven years of pretrial proceedings.
Colonel Cohen, an Air Force judge, had provisionally set Jan. 11, 2021 for jury selection to start the anticipated nine-month trial. Mr. Harrington's departure, the judge said, could delay ongoing pretrial hearings for three to nine months to give a new lawyer time "to spin up." Defense lawyers predicted a longer preparation period.
A prosecutor, Edward R. Ryan, said his side was unaware that Mr. Harrington had health concerns. He said his team was likely to oppose "a major change in the case," especially 11 months before the scheduled start of the trial.
Ultimately, it is up to the judge to decide whether to release a defense lawyer from his duties. Colonel Cohen told Mr. Harrington that he could include details of his health issues in a filing that only the judge would read.
The Marine lawyer in charge of the defense teams, Brig. Gen. John G. Baker, has long warned that a health problem could derail progress. Since 2015 he has repeatedly sought and been denied funding to hire a second learned counsel for each of the death-penalty defense teams. Mr. Mohammed's learned counsel, Gary D. Sowards, is 71, and those representing the other three defendants are in their 40s and 50s.
Mr. bin al-Shibh has been the most contentious defendant inside the courtroom, bitterly complaining to earlier judges that somebody at the prison was consciously seeking to sleep deprive him through noises and vibrations that followed him around the detention zone. Mr. Harrington at one point sought and got a court order to cease and desist such activities, if they were going on, but said Mr. bin al-Shibh saw Mr. Harrington as ineffective because his problems continued.
Mr. bin al-Shibh's team has also been plagued by other problems, including the discovery that a linguist assigned to the team by the Pentagon had earlier worked in a C.I.A. black site.
The judge disclosed the request on Tuesday morning after meeting privately with Mr. bin al-Shibh and Mr. Harrington, and then summoning the other defense teams and prosecutors into his chambers. It forced cancellation of a planned week of testimony by a retired F.B.I. agent to help the judge decide what evidence to allow the prosecutors to use at the trial.
RELATED ISSUES

Issue
Conflict and Peace Building
Conflict and Peace Building

Criminal Justice