Since the fall of the Taliban in 2001, award-winning photojournalist Paula Bronstein has documented Afghans in the context of the Afghanistan War. Working for Getty Images, she captured both scenes of conflict and daily life, and in the process, saw firsthand the changes Afghanistan underwent, including the increasing number of women and girls entering schools. Now, 20 years later, Bronstein watches in fear and uncertainty as the Taliban regains control.
When she saw how the Taliban was quickly taking over major cities, Bronstein decided to evacuate. While she was on a plane departing Afghanistan, President Ashraf Ghani also left the country, and from there, the Taliban swiftly took control of the capital city of Kabul. Before leaving, Bronstein was able to document the already growing displacement of Afghan citizens, and now, she remains in contact with her subjects, many of whom are SIV applicants trying to leave Kabul.
---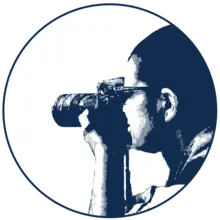 As a nonprofit journalism organization, we depend on your support to fund more than 170 reporting projects every year on critical global and local issues. Donate any amount today to become a Pulitzer Center Champion and receive exclusive benefits!
---
Bronstein spoke to Yahoo News about what it was like evacuating from Kabul and about her experience documenting Afghanistan over the past 20 years. The following interview has been lightly edited for length and clarity.
YAHOO NEWS: What was it like getting out of Kabul days before the Taliban seized the capitol?
PAULA BRONSTEIN: The airport was normal when I left. When I was in flight, the president left the country and as soon as the president left the country, chaos ensued. I left before President Ghani flew away. The Taliban were sitting outside the city [and] they were not entering. When I was in the air, he had left the country. That took the Taliban by surprise too. You have to understand, the Taliban was not expecting to go into the city that soon. My decision to leave had to do with the way major cities were being taken, how fast they were being taken.
How do you feel about the collapse of the Afghan government and the U.S. evacuation?
You've seen everything playing out real time — [the U.S. government] didn't even come up with a safe passage for the airport. [The U.S. government] started the SIV program many, many years ago. When the final pullout was announced by Biden, they were still scrambling to sort out the same issue, which hadn't been resolved, which was too little, too late. And of course, that continues today. The entire process has been nothing but a mess.
I have three or four different subjects who have gone to the airport and [were not] let in. Their children [are] traumatized, one ended up in the hospital. Some have almost suffocated. They're back at home now, still waiting for flights.
The flights had to stop for a couple of reasons. One, they were taking too many Afghans at one time, so they needed more bases, more places to take them to. They have to have a military base to take them to. Secondly, they had to create safe passage because they didn't come up with that. They didn't have that kind of thinking to begin with, which tells me a lot about how ignorant this whole idea was to just have them come to the airport. The people with documents, the SIV applicants that are eligible for getting on that plane can try to come, but they're fighting against tens of thousands of other people who think they deserve to get into the airport too. It's a recipe for disaster, and they allowed it to happen. The world has seen it.
I'm talking to [Afghans] in real time on WhatsApp. I'm telling them to be patient, but that's what I'm hearing. [The U.S. government] has to do this. This is not a 'we're going to try to come up with a plan for a safe passage.' It's mandatory. We all know they can. They can fly Chinooks from the U.S. Embassy grounds, which are vacant now, straight to the airport. But it's all after the fact. It should have been part of the original plan when 5,000 troops went in, now 6,000.
How has the condition of women and girls in Afghanistan changed during the 20 years you have been covering Afghanistan? And what will be the effect of the Taliban takeover?
I just went to the largest girl school in Kabul. It's a high school. It has 8,500 students that have two sessions, one that starts early [in the] morning, and finishes up at one [p.m] and then the other is an afternoon session. That's the way they take on as many students as they have. So for all the families and other Afghans that will remain in Kabul, the students are going to insist on going back to school. I went there after they opened up after Eid, which is one of the biggest holidays of the year, and after they had been closed for COVID for two months. The purpose was to get updated photos of girls at school. I spent two days there. It was fantastic. And the principal was amazing.
I feel like none of that's going to change with the Taliban takeover. This is 20 years later, there's thousands of girls going to school, that will not change. I would say the older ones that I talked to at the high school were just so defiant and so strong. Most Afghan women are. They are very, 'No, they're not going to tell me what to do. I'm going to keep on going to school, my education is important.' This is all changed, especially in a city, the capital city. If you would interview a student in a conservative province in the southern part of the country, you could get a totally different answer. It would be all fear.
But I think in Kabul, you'll get less fear. I mean, they're fearful of the future. But they will be determined to continue education, I can tell you that with certainty. There's no doubt in my mind. The girls' schools are separated from the boys, so the problem with that is if the Taliban wanted to shut down, it's very easy for them to do. They're totally segregated. But I just don't think today's Taliban can, at least not in Kabul.
We've already seen photos of girls going back to school in Herat. In the major cities, I wouldn't suspect it's going to change. I just think [the Taliban] need to be moderate in certain issues because they are trying to establish a legitimate government.
How many times have you been to the country? Was the condition of women and girls always the main focus of your photojournalism?
When I came in December 2001, I was working for Getty Images as [an] international senior staff photographer. Everything I did was for them, whether they were stories I pitched, or just covering the general news. If I'm covering Afghans against the backdrop of a war, it could mean anything — it could be about education, health care, daily life, obviously, tons of stories about women and girls, that goes without saying, [and] human rights issues. I mean, everything across the board. If you think about what happened when the so-called war on terror became front-page news all the time, year after year. The only time it went off the front pages was when we went into Iraq, because then everybody was focused on Iraq, and they weren't focused on Afghanistan until 2005.
I covered Afghanistan off and on for 20 years. I went freelance in 2013. My book came out in 2016, "Afghanistan: Between Hope and Fear." That was in the works for a good five, six years before it came out. I kept on going back, I was there for every presidential election, including the last one, which was 2019. So the coverage kept on going. After 2013, I was still working for Getty Images there, but also for a variety of clients.
"Afghanistan: Between Hope and Fear" shows women and girls under Taliban rule, violence brought on by war, as well as self-inflicted violence. What did you hope to inspire through your reporting?
The cover of the book is a picture of a woman who tried to kill herself by self-immolation. In 2004, 2006, that was happening a lot. It was influenced by Iran because it was happening [there]. Women were doing this to themselves. I shot that story in Herat, which is right on the border with Iran. It's not a story that continued years after I did it, I would say. I think [the photo] was more [for] awareness, more ways to help women and because this is a really horrific way to try to kill yourself, where you are taking hot cooking oil and pouring it below your neck to destroy your body, so no man can touch your body. That's the cover of the book that was chosen among four or five other images that were up for the cover. It speaks to Afghanistan, it speaks to women's issues.
That was just one of many stories I did on human rights issues dealing with women because there's so many that you can't document — domestic violence at home, you can't document young women being sold off to marry men that are three, four times their age, [which is] very common. There are a lot of issues that are impossible to document.
Can you talk more about the people that you've encountered, especially women and children?
The photos of the IDP camps were taken just a couple of days before I left. This is obviously the rush of the desperation of leaving their villages behind because the Taliban swept through the north, and took every single province like Balkh province, Kunduz, getting closer to Mazar. And then eventually, of course, they took Mazar. In the immediate aftermath, that created a huge flow of refugees, displaced people, internally displaced people that ended up in makeshift camps, mostly at city parks, because at the time, there was really no other formal place to house them. It was happening way too fast and furiously, and nobody could keep up with it. Three or four days later, they were already getting shifted to mosques. So I would say that's where they still are now, being housed in mosques.
There's going to be more women and children [refugees], there always are, some of their husbands were killed. Maybe they were former soldiers. Or maybe they're staying behind to be part of mujahideen, to be part of a different fighting force. But I can't speak to all the situations, I can just say that quite often it is more women and children.
What is your plea for anyone to help save women and girls who are left behind in Afghanistan?
Well, the problem is, I don't think people have the power to tell the Taliban what to do. So I think it's up to the strength of the youth. I've met some incredible, incredible students, very talented musicians. You know, women and girls in every industry, there'll be many of them [who] will leave if they can get a scholarship elsewhere. They will leave [if] they can, because other countries are taking so many in now. The others who cannot leave, I really believe they will, especially as I said, in the major cities, Herat, Mazar, Kabul, be able to [continue to] go to school.
Has there been a moment or a period of time where you felt frightened while you were in Afghanistan?
I think that moment is now; that moment is today. I'm very fearful for the country today. It's kind of fallen apart. Everybody's trying to get out. There's going to be a huge brain drain — the smartest, the brightest, the best are going to be in other countries. That includes my translator, Jamal. I'm so happy for him. He already has a scholarship to study in Canada.
I have to say, though, depending on how things go, I mean, you know, Afghans always go back home. If they can go back, they always will be going back, if they feel it's safe for them.
Do you hope to return to Afghanistan soon?
I'm going back as soon as possible.
RELATED ISSUES