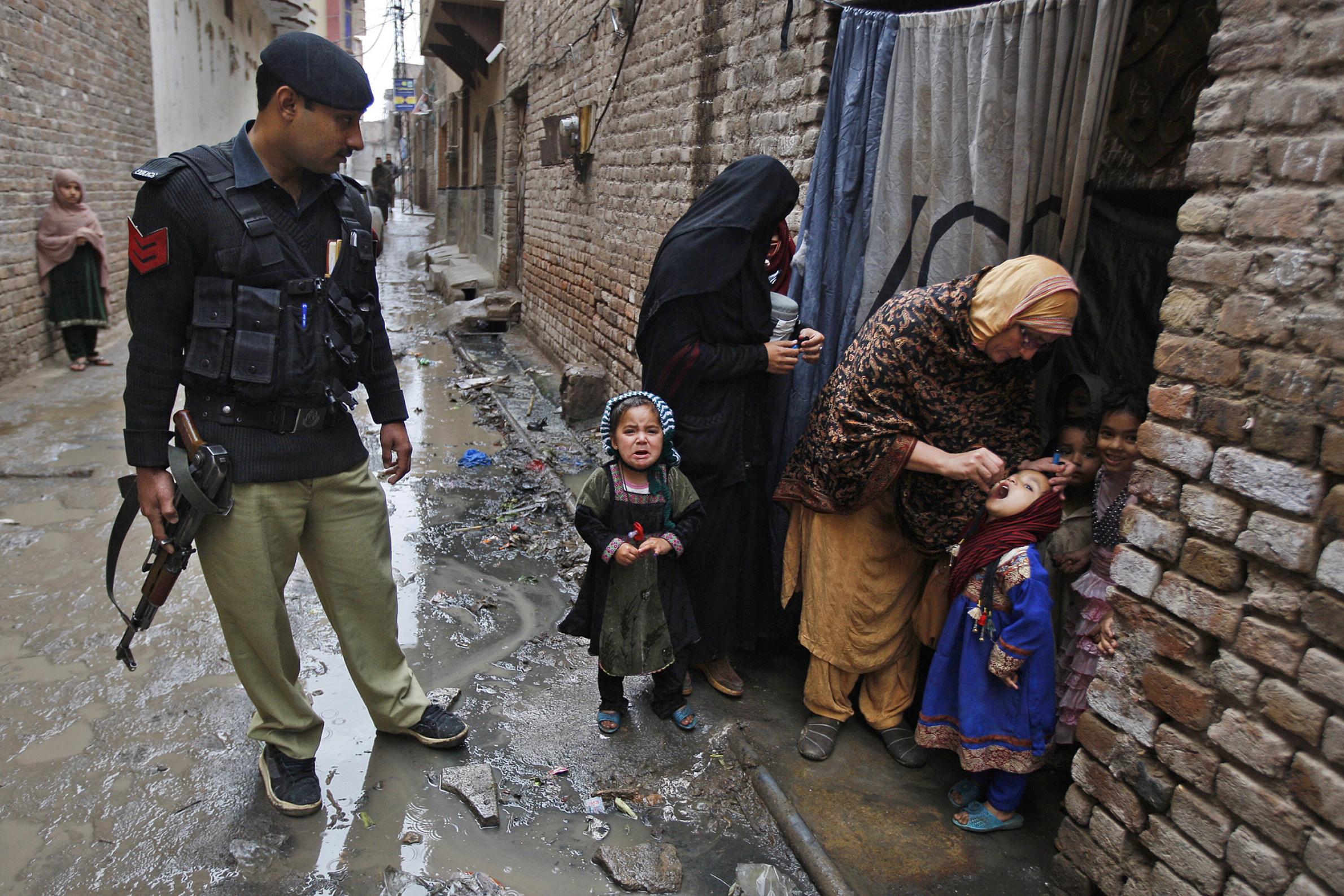 PESHAWAR, Pakistan—Naseer was pacing outside the operating room in a Peshawar hospital. Inside, surgeons were trying to extract a bullet from his wife's leg and grenade shrapnel from his son and a young relative. They had been wounded when the Taliban attacked their house.

Then Naseer's cell phone rang. "This is the Taliban. Give us $2,500 or we'll kill you and your family."

"What do you mean?" Naseer yelled. "You already tried to kill us!"

"You think bullets are free like the air?" Naseer recalls the Taliban commander saying. "That attack on your house cost us money. Pay us or we'll finish the job."

The night before, Naseer and his wife, Bibi, had gone to bed just before midnight, exhausted after three days of hauling a cooler full of polio vaccines along country roads between fields of mustard and cane, going from farm to farm giving vaccine drops to children. But Naseer and his family were jolted awake by a deafening blast. Then a second blast. Grenades.

Naseer leaped from his cot and saw through his bedroom window seven masked men jumping down from the wall that surrounds his home and rushing across the courtyard. The attackers burst into the house, firing wildly into the darkness. Then they left—luckily, without checking to see whether any of the family members were still alive.

"The Taliban told me it was because my wife and I were polio supervisors," Naseer told me when we met later in the garden of a Peshawar hotel. Naseer and Bibi are aliases. Naseer wouldn't reveal their names out of fear of more reprisals from the Taliban.

Other polio workers here haven't been as fortunate as Naseer and his wife.

During the past two years, Taliban militants have killed 63 health workers and members of the security forces assigned to protect them. Last month, there was a fresh round of attacks. In Pakistan's Khyber tribal region, gunmen wounded a polio vaccinator and killed a driver. And in the southwest province of Balochistan, four members of a vaccination team—including a health worker, a driver, and two security personnel—were abducted by the Taliban and later found shot to death.

Naseer and Bibi each earned about $15 a day as vaccination supervisors, whenever Pakistan's health ministry got around to paying them.

Thinking he could buy off the Taliban, Naseer in April sold a cow and a small house to pay the extortion demand. When he delivered the cash, he says, "They showed me a list of other polio workers they wanted to kill. And they asked me where they all lived."

Naseer insisted he didn't know.

He also recognized one of the grinning Taliban as a former polio volunteer who used to work with him.

An Endless Campaign

The Taliban began assassinating polio workers the year after the CIA used a vaccination campaign for hepatitis B, not polio, to identify Osama bin Laden's hideout in Abbottabad.

But long before the local media made a traitor out of Shakil Afridi, the Pakistani doctor allegedly hired by the CIA, the country's protracted polio vaccination campaign had run into trouble. Pakistanis were weary of it. Since the drive to rid Pakistan—the sixth most populous country in the world—of polio began in 1994, authorities have conducted more than a hundred campaigns, each usually lasting about three days. And still, polio persisted.

Says one senior health ministry official, "This sense of an endless polio campaign led to many conspiracy theories."

Such theories included assertions that vaccine drops were part of a Western plot to sterilize Muslims. (This rumor may have gained some credence because at one point, polio vaccinators wore the same jackets used by those in a family planning campaign.) Some clerics erroneously claimed that the vaccine contained ingredients derived from pigs, forbidden to Muslims. Most bizarre was a claim, widely circulated after the U.S. invasion of Afghanistan, that polio vaccine contained urine from then President George W. Bush.

Meanwhile, next door in India, which has a population almost seven times larger, authorities succeeded in eradicating the disease entirely. In Pakistan, however, vaccination efforts dragged on and on. Workers earned a pittance—about $5 a day for most of them—but as was the case with Naseer and Bibi, the government often did not make good on its promise to pay them.

Foreign agencies say that sometimes months go by before polio workers receive their wages, although the Bill and Melinda Gates Foundation, the United Arab Emirates, UNICEF, Rotary International, the Global Polio Eradication Initiative, and the World Health Organization are kicking in millions of dollars to help the Pakistani government fight the country's polio epidemic. But the funds, channeled through Pakistani authorities, don't always find their way to health workers.

Last July, at a clinic in Islamabad, the Pakistani capital, it was easy to glimpse the face of Pakistan's feckless bureaucracy. While dozens of mothers and their sick children waited patiently in the torrid monsoon heat for medical attention at a pediatrics ward, the single doctor on duty was in her office, with the air conditioner blasting away, ignoring the sick children outside while she read the Koran.

Under lackadaisical direction from officialdom, many volunteers stopped caring too. Often, they wouldn't go to the far-flung villages in the Himalaya or to the Balochistan deserts where temperatures rise above 120°F (49°C).

Health authorities responded by fastening GPS trackers onto the polio vaccine coolers to check whether the workers were indeed going to their assigned destinations. But after the U.S. began its drone strikes in the tribal territories in 2004, the GPS tracker became an object of suspicion among the tribesmen, who accused the health workers of being spies for the United States.

Assassinations Begin

The Taliban's targeted killing of polio workers began in June 2012––about a year after the bin Laden raid in Abbottabad––when the Taliban issued a fatwa declaring that polio drops were "poison."

Taliban leaders banned all vaccination programs in the areas under their control: in the lawless tribal areas along the Afghan border and in the Pashtun slums and neighborhoods of Karachi and Peshawar, precisely where the disease was most virulent.

It became open season on vaccination workers.

Islamic preachers in the mosques who shared the same anti-Western views echoed the Taliban's threats. In rural areas where it was widely believed that the best form of medicine was an amulet against evil confected by local imams, science had no sway over religion. The crippling effects of polio were seen as a curse from God, a punishment, never mind that the paralysis usually struck blameless infants. Instead of being seen as a cure, the polio drops were widely cast as part of a Western conspiracy to sterilize Muslims.

As the killings by the Taliban mounted, health authorities had little choice but to halt large-scale vaccination campaigns in December 2012, though some immunizations were still carried out at bus and train stations and border crossings, with all the speed and stealth of a military operation. There also were secret programs that would allow Pashtun tribesmen to smuggle vaccines back to their own families in areas under Taliban control.

International health agencies stayed on, but for security reasons, they stripped the logos off their vehicles and barricaded their offices behind fortress walls. "We didn't want to lose all the gains we'd made over the past 20 years," one foreign aid worker explained.

Public inoculation drives resumed in March 2013 in some parts of the country, under protection from thousands of police officers.

Women Health Workers Are Key

Because of the strict Pashtun custom of keeping women in purdah, hidden away in a home or under a burka when they venture into the street, only female health workers stand a chance of being allowed access to a household's children.

But to the Taliban and many Pakistani clerics, the idea of women health workers going door-to-door is anathema, and they have shown they have no qualms about killing women vaccinators.

One woman had dogs set upon her in Dera Ismail Khan. Another was tortured before she was killed and her body dumped near a field in Peshawar. In Karachi, a woman vaccinator was invited into a house, splashed with gasoline, and set aflame. Two were killed when a Taliban militant tossed a hand grenade into a van crammed with polio workers.

But most of the women victims were gunned down, usually by a masked assassin riding on the back of a motorcycle who would calmly squeeze off two shots to the woman's head before the motorcycle zigzagged away.

"I Know It's Dangerous"

Last summer in the train station in Rawalpindi, just south of Islamabad, I watched an armed police officer in a bulletproof vest stand guard over a young female health worker, Rihanna Qasar.

Her face was veiled, revealing only her black, kohl-rimmed eyes. A train screeched into the British Raj–era station, where giant ceiling fans churn the heavy air, and a family with a baby disembarked.

The policeman tensed as Qasar approached the couple and explained that a few drops will protect their child from a crippling disease. The parents agreed, and the baby's face scrunched in displeasure as the vaccinator squeezed a drop into his mouth.

Qasar's job became much harder after the revelation about the CIA's covert vaccination campaign to access Osama bin Laden's compound in Abbottabad, less than a two-hour drive from Rawalpindi.

"Sometimes the parents refuse," said Qasar. "They think it's an American conspiracy. But I tell them that this is good for their families and for Pakistan." She added, "I know it's dangerous. But Allah has already decided my fate. Fighting this disease is a kind of jihad for me."

Qasar said she always makes sure she isn't being followed when her shifts end, and her long, black abaya billows as she hastened from Rawalpindi station.

In the wake of the attacks last month, health officials suspended vaccinations in several regions. But the government says the campaign to rid Pakistan of polio will continue. Last week officials in Khyber Pakhtunkhwa Province said they issued hundreds of arrest warrants for parents who refused to allow their children to be vaccinated.

As for Naseer, although he went into debt to pay off the Taliban's extortion money, his troubles didn't end. He got a second demand for twice the original sum. He tossed away his cell phone so the Taliban could no longer track him, gathered his family and a few belongings, and fled his small farm. He and his wife no longer work as polio vaccinators.

"We had no choice," said Naseer, who claims that the Pakistani government has failed to help or shield him and his family from harm. "At night in my district, the Taliban walk like kings."

Naseer and his family have moved in with relatives near Peshawar. But, he acknowledged, "there are times when I find myself weeping for no reason at all."

This is the third of four articles on the forces that fueled polio's resurgence in the shadow of war. Read the first and second story.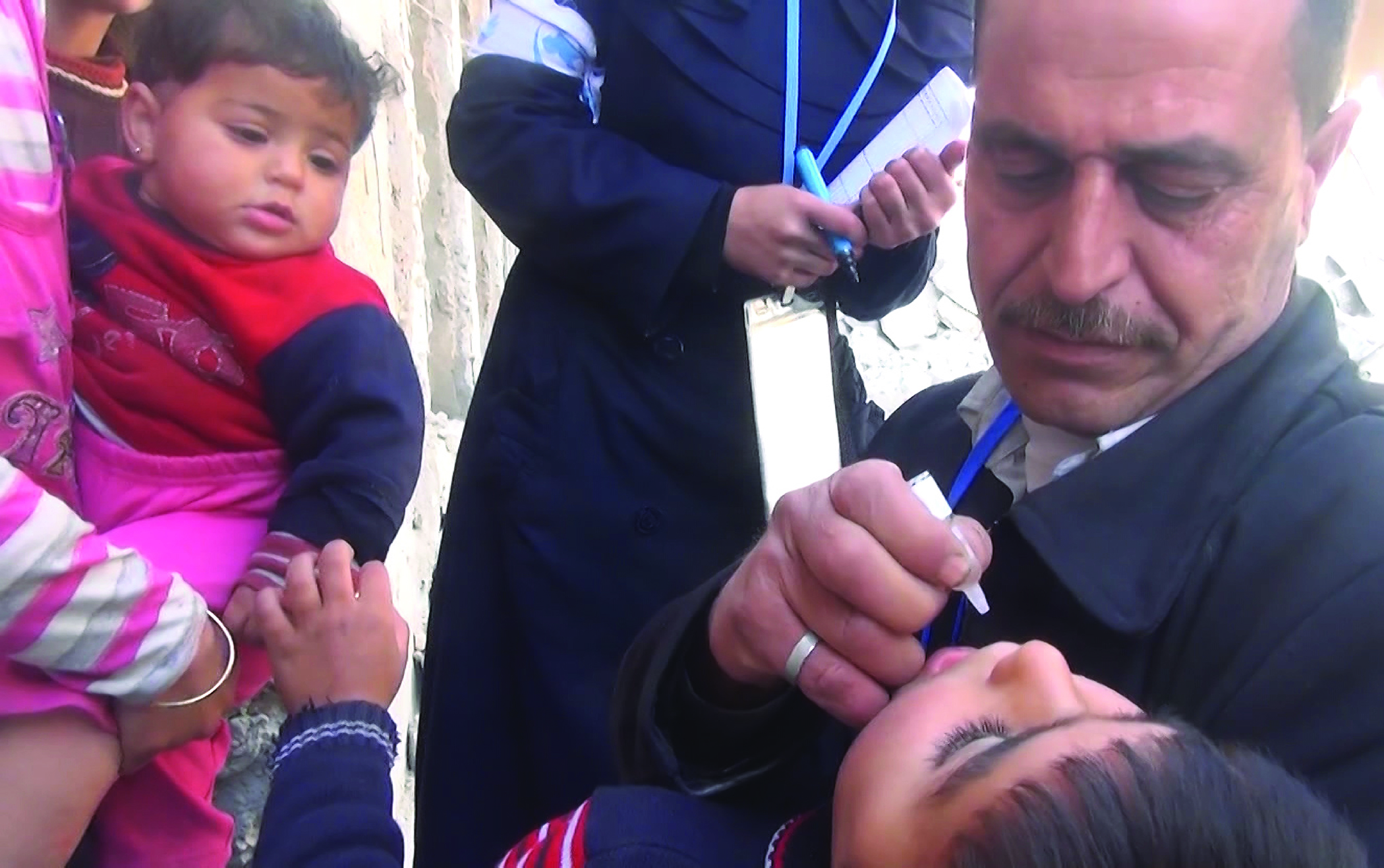 On the verge of eradication in Pakistan, polio made an alarming comeback. In 2011, a CIA ploy—using...
RELATED ISSUES

Governance

Issue
Migration and Refugees
Migration and Refugees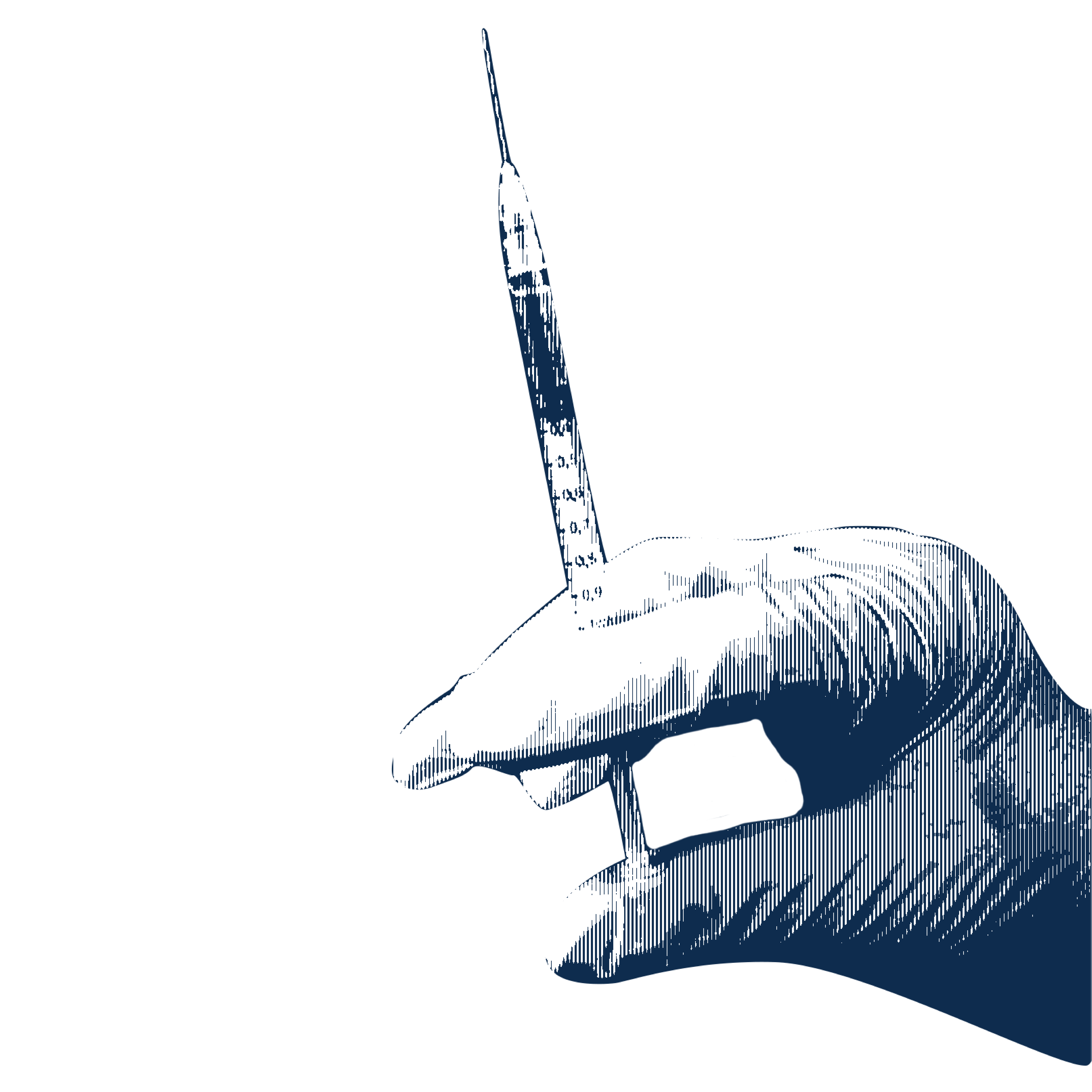 Health