WASHINGTON — Data analysis by The Associated Press and the Rainforest Investigations Network, a nonprofit reporting consortium, found that a little-known American meat trading company in Utah is feeding China's growing appetite for Brazilian beef, a commodity that's driving the deforestation of the Amazon.
The world's largest rainforest, the Amazon plays a critical role in the global climate by absorbing carbon emissions.
As Chinese beef imports have surged sixfold in the last decade, according to U.N. Comtrade data, Salt Lake City-based Parker-Migliorini International, known as PMI Foods, has shipped more than $1.7 billion dollars in Brazilian beef, almost all of that to China. PMI's biggest supplier of Brazilian beef is meat processing giant JBS SA, which has been cited repeatedly by Brazilian federal prosecutors for buying cattle raised on deforested land.
PMI's role as middleman shipping meat across borders shows how the growing international trade in beef can drive deforestation.
---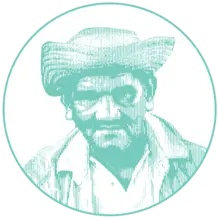 As a nonprofit journalism organization, we depend on your support to fund journalism covering underreported issues around the world. Donate any amount today to become a Pulitzer Center Champion and receive exclusive benefits!
---
PMI Foods is a meat trading company based in Salt Lake City, Utah. It does not raise or process meat, but instead buys meat from companies in one country and sells it in other countries.
PMI Foods is now a $3 billion global enterprise that buys and sells more than 1.6 billion pounds (725.7 million kilograms) of beef, pork, chicken, seafood and eggs each year.
As a major buyer and shipper of Brazilian beef, PMI is facilitating international trade by an industry that has been widely documented to be a leading driver of Amazon deforestation. More than two-thirds of deforested land in the Brazilian Amazon has been converted to cattle pastures, according to Brazil's Ministry of Environment and Climate Change.
Holly Gibbs, a professor of geography and environmental studies at the University of Wisconsin-Madison who studies land use changes linked to the beef industry, says that PMI has contributed to the Amazon's destruction because it buys beef from companies that purchase cows raised on deforested land.
"There's no doubt that PMI Foods is benefiting from the deforestation of the Amazon," Gibbs said. "They're also helping to drive that deforestation by continuing to pay into that system."
PMI said it is working to strengthen environmental practices of its beef operations and also cited humanitarian activities such as providing meals to refugees. "While our absolute primary priority is feeding people, we remain committed to continuous improvement of sustainability across the beef value chain," the company said in an email.
PMI Foods' biggest supplier of Brazilian beef is JBS, the world's largest meat processor. Over the last decade, PMI has bought more than $616 million in Brazilian beef from JBS, almost twice as much as from any other supplier, shipping records show.
In a series of reports between 2018 and 2023, Brazilian prosecutors determined that JBS purchased massive numbers of cattle raised on illegally deforested land. Last December, prosecutors found that JBS had bought more than 85,000 cows from ranches that engaged in illegal deforestation in Pará, one of nine states in the Brazilian Amazon. Their latest report, released October 26, found that JBS had substantially lower but still significant rates of purchases from ranches involved in environmental violations across four Amazon states.
PMI also buys in large volume from Brazil's second largest meat processor, Marfrig, which has been dogged as well by reports by environmental groups and news outlets alleging that it purchased cattle from ranches that were involved in illegal deforestation.
PMI has sent more than 95% of its Brazilian beef shipments over the last decade to China, shipping records show. These shipments have contributed to a more than sixfold surge in Chinese beef imports. China's beef imports have grown from $1.3 billion in 2013 to more than $8 billion in 2022, according to U.N. Comtrade data
Gibbs, the University of Wisconsin geography professor, said China imposes relatively few environmental demands on its beef importers, meaning suppliers who need land for cattle may be tempted to engage in deforestation.
"As China's demand for beef goes up, so does the stress on the rainforest," Gibbs said.
As a middleman rather than a company that raises animals or processes meat, PMI's role in deforestation has been little examined. The company says it requires its suppliers to follow local laws, and depends on government environmental agencies in Brazil and elsewhere to enforce them. Unlike leading meat processors and commodity traders, PMI has not signed on to industry agreements to fight deforestation.
But after inquiries about the environmental impact of its beef operations, PMI said it was joining industry efforts to increase environmental sustainability. The company joined the environmental groups One Tree Planted, Green Business Bureau and the U.S. Roundtable for Sustainable Beef, and said it has planted 10,000 trees in the Amazon as part of a longer-term plan to plant a million trees.
The company has not yet signed a pledge against rainforest destruction, but last month said it was considering making one. "We are open to pledges and currently working on these matters," the company said.
Daniel Azeredo, a Brazilian federal prosecutor who has led crackdowns on illegal deforestation in the beef industry, emphasized that all companies in the beef and leather industries share the obligation to avoid suppliers that violate environmental laws.
"The entire industry that buys those animals, that sells leather or meat, must make sure that they don't allow products from areas of illegal deforestation," Azeredo said.
---
AP journalists Camille Fassett in Seattle and Fabiano Maisonnave in Brasilia, Brazil, contributed to this report.
RELATED INITIATIVES