Story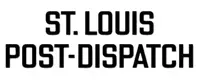 January 30, 2002
Sudan Refugees Cling to Life, Hope
The following article ran as part of an eight-part series by Jon Sawyer, originally published in the St. Louis Post-Dispatch January 16-February 6, 2002.
In a makeshift camp of some 2,000 refugees fleeing one of the most recent spasms of violence in Sudan's long civil war, a baby born Tuesday morning may face the bleakest prospects of all.
Wek Madut Anyuc entered the world just after 9 a.m. local time, on the dirt floor of a grass hut 4 feet high and 5 feet square. His grandmother Agul, who helped deliver the child, tended a twig fire inside the tiny hut to ward off the morning chill.
Wek and his mother, Ayak Nhomoi, were shielded from mosquitoes and the wind by just a strip of plastic wrap -- the remnants of food aid delivered some other place, in some other time -- with the fading logo of the aid group Save the Children.
Ayak nursed her son just after his birth, but within an hour her breasts were dry. She herself had eaten nothing the past three days except a water gruel made from the leaves of local trees.
Ayak and Agul arrived here about a week ago. They had walked three days through the bush from their home village of Achongchong, one of four along the front lines of the civil war that were overrun earlier this month by irregular forces supported by the Sudanese army.
Two of Ayak's brothers and two of her sisters were killed during the attack, she said. The family's herd of cattle, 15 in all, was stolen. Ayak's husband and father escaped but now had left again, she said, attempting to rescue three other siblings who they hoped were still alive.
She and her mother fear that the children were among several dozen seized during the raid and taken away. Sudan's government says events like this are part of a tradition of cross-tribal raids that it can do little to control. Its critics say the government stands idle while its military allies make slaves of southern Sudanese.
Over nearly two decades of civil war the arguments have grown sterile, each side accusing the other of gross distortion in the interest of scoring propaganda points.
Yet along the Jur River on Tuesday, it would be difficult to exaggerate the despair and desperation of this seemingly endless war's most recent wave of victims.
Counting the losses
A young girl named Nibol - she doesn't know her age, but looks to be 10 or 12 - faces a reporter with sunken eyes and hollow cheeks. She's wearing just a scrap of fabric, faded pieces once red and blue.
Nibol says she is here alone. When raiders on horseback stormed through Ajiep, her village, she joined others in a panicked run for nearby forests. She hasn't seen any of her family since - neither her parents nor her two brothers and a sister.
She sleeps in a grass hut she shares with her uncle's family. At night, sleeping on the dirt, she pulls up the remnants of her shirt to cover her head and uses her skirt to cover her feet. "They're the parts that get coldest," she says.
A young man named Lual Adak is also here alone. Blind since birth, he l ived in the village of Manyang with his 7-year-old son, Wek Lual. The raiders who came to his village seized them both. A golf ball-sized lump on his right temple came from beatings they both received, they said.
"And then they said they would let me go but to forget about my son," Adak said. He's had no contact with his son since. He found his way here only with the help of women from his village.
The refugees made their way here because of its location, just across the river from Gogrial, a burned-out former administrative center now used as a garrison by troops of the Sudanese Popular Liberation Army, the southern-based rebel group that has long led the war against Sudan's Muslim-dominated government.
The SPLA offers military protection but little else. The refugees fled their villages with only the clothes on their backs. On Tuesday, they were taking turns cooking leaves, using twig fires and what appeared to be no more than a couple of dozen tin cooking pots for an encampment of 350 grass huts.
"It's a horrible situation," said James Lual Deng, the SPLA commissioner for Gogrial County. He toured the site Tuesday with an emergency assessment team dispatched by Save the Children, Norwegian Church Aid, United Nations World Food Program and Doctors Without Borders.
For the international team, just getting to the site was problematic: In Toyota Land Cruisers they forded a stretch of the Jur River that is 200 yards wide and average 2 to 3 feet deep.
Finding despair
What they found was heart-rending: hundreds of hungry people, most dressed in rags or nothing at all, scrounging for food and mourning the loss of all that they had - family, home and livelihood.
Peter Malueth Akol, commander of the rebel SPLA garrison, said the village raids were the work of the Popular Defense Force, an irregular militia allied with Sudan's army that is known locally as the Murahaleen. It is usually associated with an Arabic tribe called the Baggara, but a third or more of its members are recruited from African tribes in southern Sudan.
For years Sudan's army has outfitted the Murahaleen with guns and horses. The army gets help cleaning out population centers near the rail line it uses to supply its own southern outpost. The raiders get carte blanche to seize whatever cattle - and slaves - they can.
The U.S. peace initiative led by John C. Danforth of St. Louis has persuaded Sudan's government to accept an international investigation into allegations of abduction and slavery, with attention focused especially on this region in the north part of the state of Bahr al-Ghazal.
The investigation has yet to begin. When it does, there's plenty of firsthand evidence from the bedraggled band of refugees here.
Nearly all of them come from one of four villages near the rail line: Ajiep, Pathuon, Achongchong and Manyang. All were attacked over the last five weeks, just as Danforth was traveling through the region in hopes of jump-starting national peace talks.
The raids left dozens dead and dozens more abducted, according to testimony that victims gave Tuesday to the emergency assessment team.
Some might say this is just another chapter in a tired old tale, the story of Africans condemned forever to pain and suffering. But talk to people camped out along the Jur River, and you quickly get a sense of loss that's new, jarring and raw.
Consider Thuc Mel and his wife, Alek. Gaunt, hungry and filthy, they look to be in their 50s. Yet until this month, Sudan's war had never crossed their door.
Mel said they had spent their entire lives peacefully and prosperously in Manyang. They raised eight children and built an impressive herd: 25 cows, four bulls, 15 goats.
And then the Murahaleen came, two weeks ago, and swept most of it away.
The livestock, stolen. Their house and stables, burned. Five of their children, killed. The three remaining, fate unknown.
Does he expect to see them again?
"I don't know," he says, his ashen-faced wife standing by his side. "It is up to God."
A race against time
Will Baby Wek survive?
It's hard to say. As the aid assessment team prepared to leave, he was still alive. His cry was far weaker than five hours earlier, however, and his mother Ayak appeared limp with hunger and exhaustion.
Soldiers guarding the camp agreed to give Ayak a special portion of the single cow that the local administration had slaughtered earlier Tuesday to feed the camp.
But with no resources of its own, the administration had no plans to supply another cow, or any other food, on Wednesday.
Aid workers said that in a way, refugees here were lucky. A number of international agencies work in this area, and they are positioned to quickly make deliveries of the food, blankets and medicine the refugees here so desperately need.
"It's a little unusual that so many agencies are coming in to do an assessment at once," said Bjarpe Tora, a Norwegian specialist on African relief efforts. "The response here may be adequate because there are already so many NGOs (non-governmental organizations) on the ground.
"The challenge in all this is how successful you are in alerting the world beyond," Tora said. "If there is CNN coverage then everyone comes in," he said, citing as an example the quick response earlier this month to the volcanic eruptions and earthquakes in Goma, Congo.
"But sometimes, it's just one small NGO knocking on the world's door, struggling and struggling for attention," he said. "And sometimes no one is there at all - and the world never even knows that it happened."