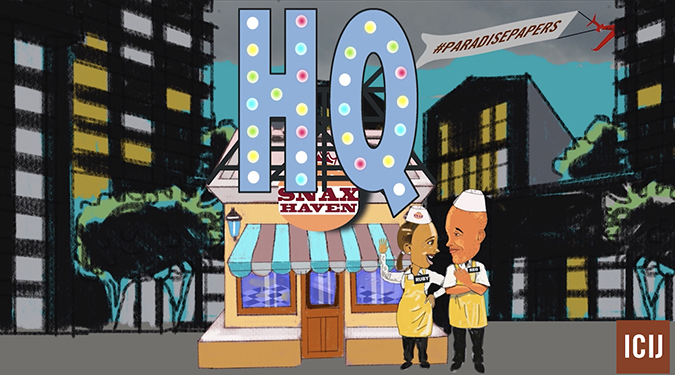 Welcome to Reg and Ruby's burger shop, Snax Haven. A clever consultant helps them grow their profits by charging their franchise owners a secret sauce fee. The recipe is kept in a country where there is no tax paid. It's not just Reg and Ruby who use these tactics.
Read ICIJ's story on Nike staying one step ahead of the regulator. And also Apple.
Artwork by Rocco Fazzari. Voice over by Jonathan Holmes.
The Pulitzer Center partnered with ICIJ to fund the Influencers interactive and this animated video explainer. The Center is also working with ICIJ on educational curricular materials to take this important project out to our network of schools and universities.
RELATED ISSUES