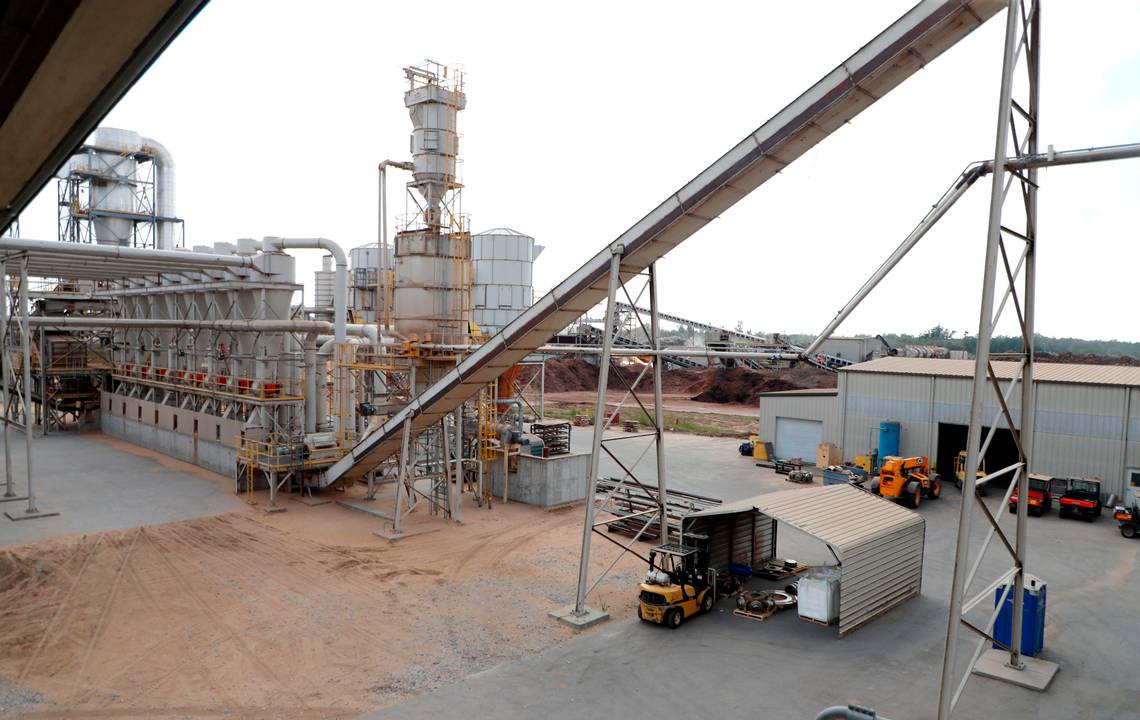 A year ago this month, people from 196 countries were gathering in Katowice, Poland, for the 24th annual United Nations Climate Change Conference.
The summit had one significant task: write the "rulebook" that would turn the 2015 Paris climate agreement into a plan to slow the rate of damage to the planet: sea-level rise, wildfires, drought, dying coral reefs, erratic weather, climate-induced disease, and mass migration due to accelerating natural disasters.
Climate scientists and environmental activists approached the meeting with something close to desperation. They viewed it as perhaps their last best chance to repair what they saw as an obvious policy flaw that allows nations to greatly underreport their emissions of carbon dioxide — the gas most responsible for climate change.
Peg Putt, a former member of Tazmania's parliament and now a carbon emissions expert with the international Climate Action Network, was one of the activists in Katowice. She pleaded with delegates from around the world to consider her research.
"We've published a new report," Putt said, brandishing a six-page, full-color pamphlet titled, "Are Forests the New Coal?"
"Countries are going from burning coal to burning wood pellets in their power plants," Putt said. They say that by doing so they are eliminating all of the carbon dioxide that would have come from the coal. They don't have to measure the carbon dioxide they are adding when they burn wood pellets because the European Union has declared wood pellets to be "carbon neutral" -- as if they gave off no gas at all.
That decision, Putt said, is "not doing anything for the environment. It's actually making things worse."
And it has a profound effect on North Carolina, where Enviva, the largest pellet manufacturer in the world, produces millions of tons of wood pellets each year, most of which are shipped to Europe.
The Paris Goal: Reduce Carbon Dioxide
The goal of the Paris climate agreement is for all the countries on Earth to voluntarily reduce their carbon footprints in order to hold global temperature increases to 1.5 degrees Celsius (2.7 degrees Fahrenheit) by 2100 from a 1900 baseline. The planet has already warmed just over 1 degree C, or 1.8 degrees F.
Scientists have emphasized for years that reducing greenhouse gas emissions, especially carbon dioxide, is essential to slowing the rate of climate change and the damage now taking place in all corners of the globe.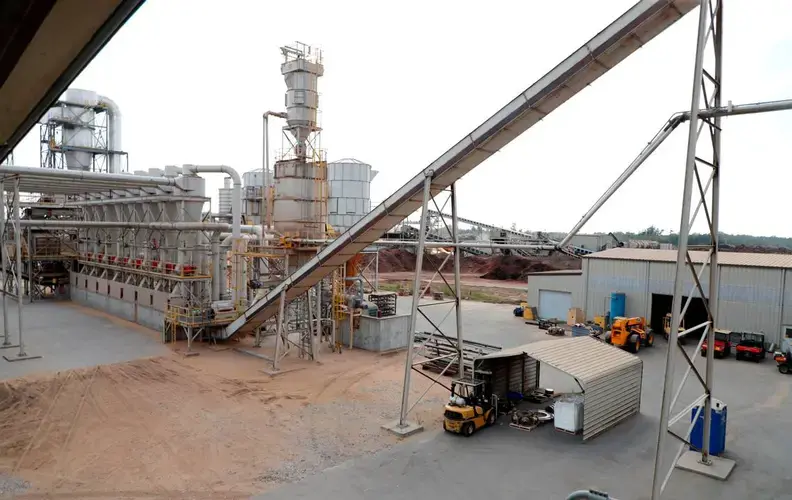 The countries that joined the Paris agreement — the U.S. is withdrawing — agreed to measure and report their carbon emissions.
But the flaw baked into the agreement, scientists and activists argue, undermines the goals of the Paris agreement by allowing countries to claim they are reducing carbon emissions by a greater amount than they actually are.
In 2009, in its first Renewable Energy Directive, the European Union declared that the carbon emissions from burning wood pellets should be seen as "carbon neutral" and thus treated as if those emissions don't exist. Because trees can be regrown, they are deemed a renewable energy resource.
Yet a decade's worth of scientific research has concluded that, in terms of greenhouse gases, burning wood is actually worse for the planet than burning coal. As the World Resources Institute, a global environmental research organization, has reported:
When burned, trees generate more carbon dioxide than fossil fuels because it takes more wood to produce the same amount of energy. Burning wood can be more than three times higher in emissions than natural gas and 1.5 times higher than coal.
Harvesting trees for energy releases carbon that otherwise would have remained stored in the forest. Because trees pull carbon dioxide from the atmosphere and hold it, future carbon capture is lost when trees are cut.
Even if you plant a new tree for every tree cut, it can take decades to more than a century for that new tree to offset the carbon released today from a tree that is pelletized and burned.
"The carbon neutrality assumption at some point will be correct," said senior scientist Richard Birdsey of the Woods Hole Research Center in Massachusetts, who has studied the biomass-for-energy issue. "But it might be hundreds of years in the future when acres full of new trees mature."
Armed with such research findings, climate advocates in Poland huddled in small groups, drafting language to be handed to national officials to include in the Paris rulebook.
They got nowhere. Not a single country raised a red flag.
"The rulebook did not address the biomass loophole, and never really tried to," Kate Dooley, a researcher with the Australian-German College of Climate and Energy at the University of Melbourne, said in an interview with a correspondent for The News & Observer. "The best solution would have been to remove the incentives to burn bioenergy (wood pellets) by counting those emissions, not calling them carbon neutral."
The Origin of the Carbon-Neutral 'Loophole'
The origin of the flaw? Policymakers behind the 1997 Kyoto Protocol — the first international agreement to target climate change — drew a distinction between carbon emissions that come from burning fossil fuels for energy and carbon emissions that come from burning biomass, or trees, for doing the same.
Everyone recognized that fossil fuel emissions, which trap heat in the atmosphere and contribute to global warming, must be accurately reported and steadily reduced.
But trees-for-energy received a different designation in Kyoto. They were deemed a renewable resource. As long as new trees were planted to replace the ones being burned, it was reasoned, those additional emissions would be reabsorbed.
Tim Searchinger, an environmental research scholar at Princeton University, spotted the carbon-neutrality loophole a decade ago and grasped the implications for a warming planet. In a paper he co-authored for Science in October 2009, he wrote that he expected a quick resolution:
"The accounting now used for assessing compliance with carbon limits in the Kyoto Protocol and in climate legislation contains a far-reaching but fixable flaw that will severely undermine greenhouse gas reduction goals."
Instead of fixing that flaw, the European Union wrote it into its first Renewable Energy Directive in 2009. The EU left it unchanged in its 2018 update of the directive while greatly increasing each country's renewable energy target.
"They should have changed the rule, but they didn't," Searchinger said recently.
In September 2018, Searchinger co-authored a commentary in Nature, again sounding an alarm about the Renewable Energy Directive and its support for biomass.
The EU took this stance, Searchinger noted, against the written advice of nearly 800 scientists who argued that the policy would accelerate climate change by threatening the world's forests.
Dan Belusa, a Danish environmental policy analyst, said that while Denmark takes great pride in its "green reputation," the country annually emits 45 million tons of carbon that is counted and reported. However, another 17 million tons of carbon emissions from burning wood pellets is counted, but not reported. Thus, Demark emits nearly 30% more carbon into the atmosphere than it is required to report because of the carbon neutrality loophole.
"If we want to really get serious about fighting climate change," Belusa said, "then we need to maximize the carbon held in our forests and land, and we have to finally get rid of this fraudulent system of accounting for emissions, and stop burning wood."
N.C. Clean Energy Plan
In December 2018, when the United Nations held its climate change conference, a public hearing was held by the North Carolina Interagency Climate Change Council. There, representatives appointed by Gov. Roy Cooper sought input into what would become the state's Clean Energy Plan.
The plan seeks to reduce greenhouse gas emissions from power production by 70% below 2005 levels by 2030 and attain carbon neutrality by 2050.
Arguing that what's good for Europe should be good for North Carolina, Jennifer Jenkins, Enviva's chief sustainability officer, said that burning wood pellets should be part of the state's carbon-reduction strategy.
"We would like to see biomass energy included explicitly as one of the options in that energy plan," Jenkins told the panel. "By recognizing the greenhouse-gas reductions offered by biomass, North Carolina would join governments around the world … that have recognized that when emissions from biomass are offset by carbon sequestration of growing trees, stack emissions from biomass are zero."
When the Clean Power Plan was released in late September, the state Climate Change Council rejected Jenkins' request.
"Currently, the wood pellet industry does not contribute to NC's energy generation portfolio and does not advance NC's clean-energy economy," the plan reads. "The wood pellets harvested from NC increase the state's carbon output during logging, processing and transportation, and are burned for fuel elsewhere, mostly Europe."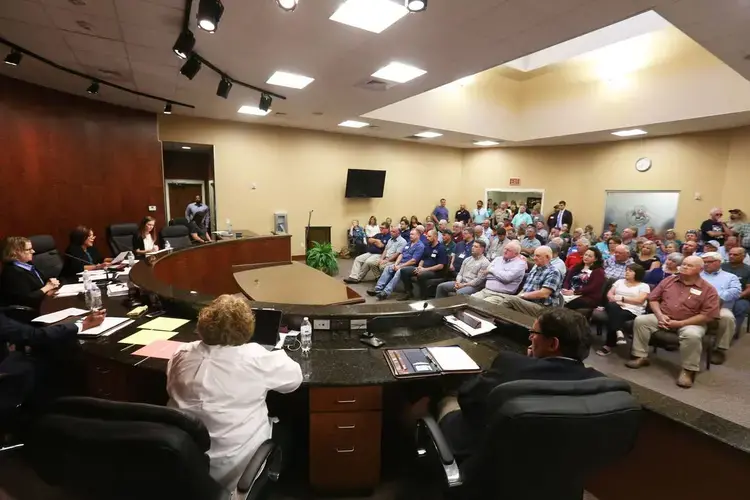 On the issue of carbon neutrality, the council was equally blunt: "We acknowledge the science regarding carbon neutrality and accounting methods are contentious issues. Biomass combustion releases carbon into the atmosphere at a faster pace than if the forests were left intact."
And still the N.C. Department of Environmental Quality has enabled Enviva to greatly expand wood pellet production.
In an interview with The News & Observer, DEQ Secretary Michael Regan, said, "It's hard for anyone to say that they are thrilled with our natural resources being used to power another country, and trees being that resource."
"But then there are the facts: We are constrained as a state in terms of what we can do" regarding the harvest of trees from private property, Regan said. Roughly 85% of the state's forests are on private property.
Regan said it's "very hard to buy into the carbon neutrality argument with the new data that we're seeing."
He said he believes the science of carbon neutrality coupled with greater efficiencies and lower costs in wind and solar energy and advanced battery storage "will put a squeeze on the (wood pellet) industry."
"It's the realities of understanding the limitations of our regulatory authority and then looking at where the market is going and just kind of saying, 'You know what, it doesn't seem that this industry has the brightest future selling itself as a carbon neutral or sustainable industry.'
"But that's a question the company has to answer."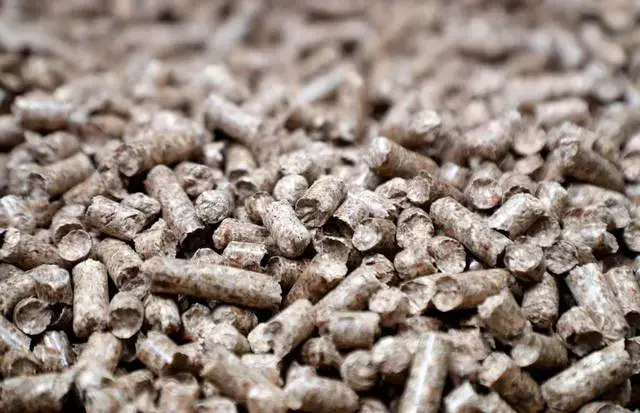 Wood pellets produced at the Enviva plant in Northampton County, N.C., seen on Tuesday, Sept. 3, 2019. Enviva is the world's largest producer of wood pellets. Image by Ethan Hyman. United States, 2019.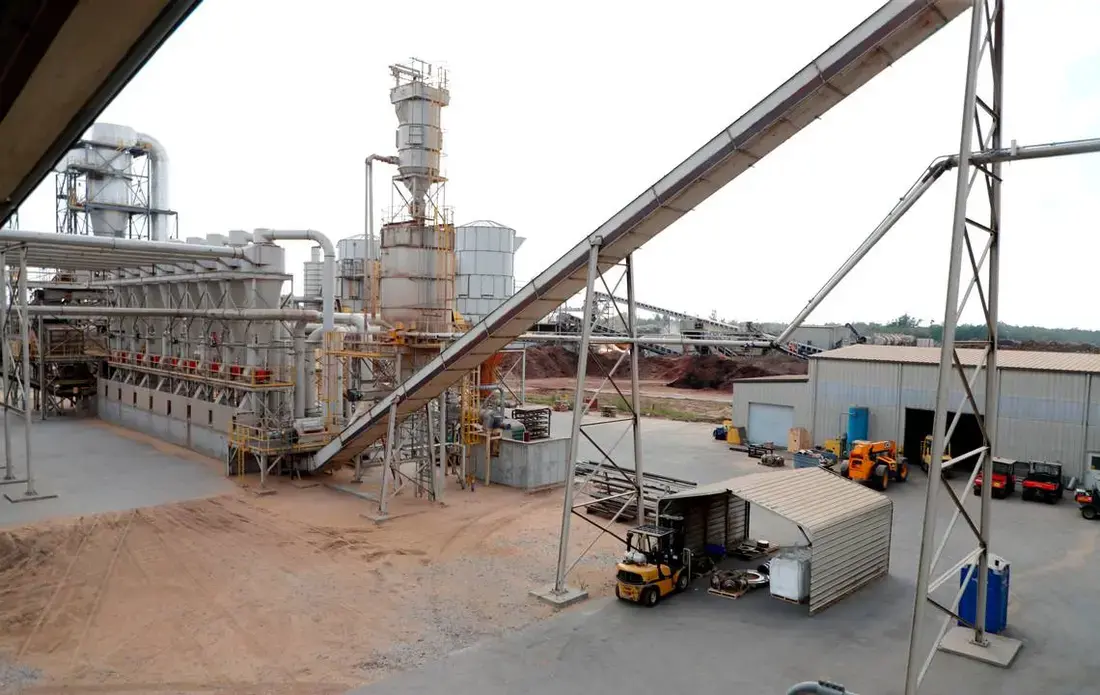 The Enviva plant in Northampton County, N.C. is seen in this photo taken Tuesday, Sept. 3, 2019. Enviva is the world's largest producer of wood pellets. Image by Ethan Hyman. United States, 2019.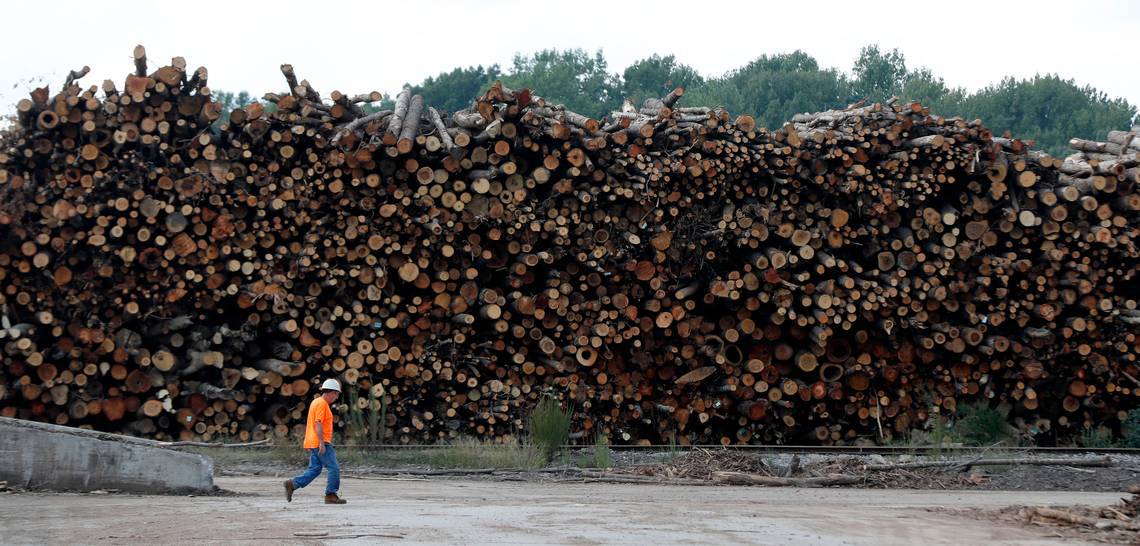 In this Meet the Journalist video, Justin Catanoso discusses how policies intended to rid the world...
RELATED ISSUES

Issue
Bringing Stories Home
Bringing Stories Home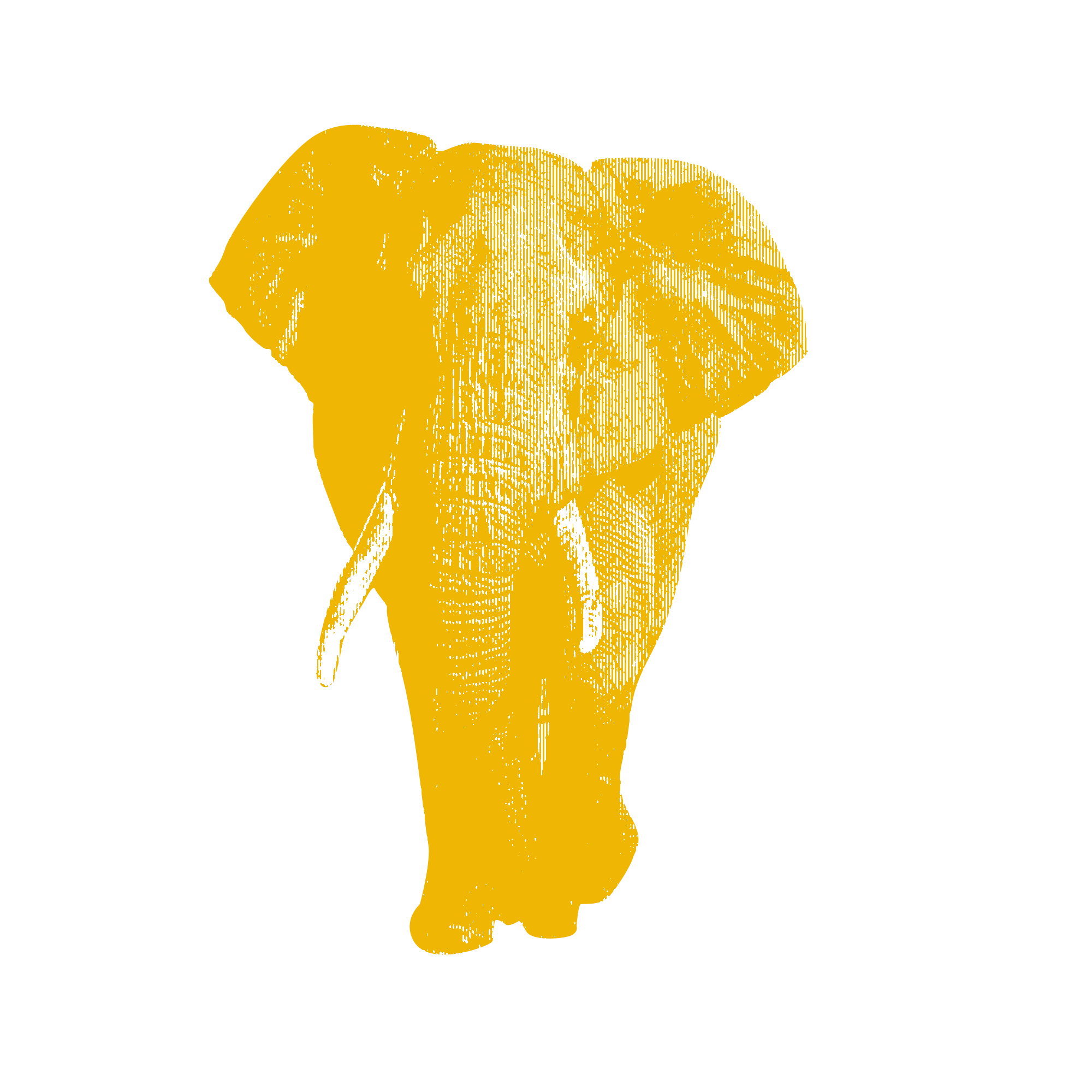 Issue
Environment and Climate Change
Environment and Climate Change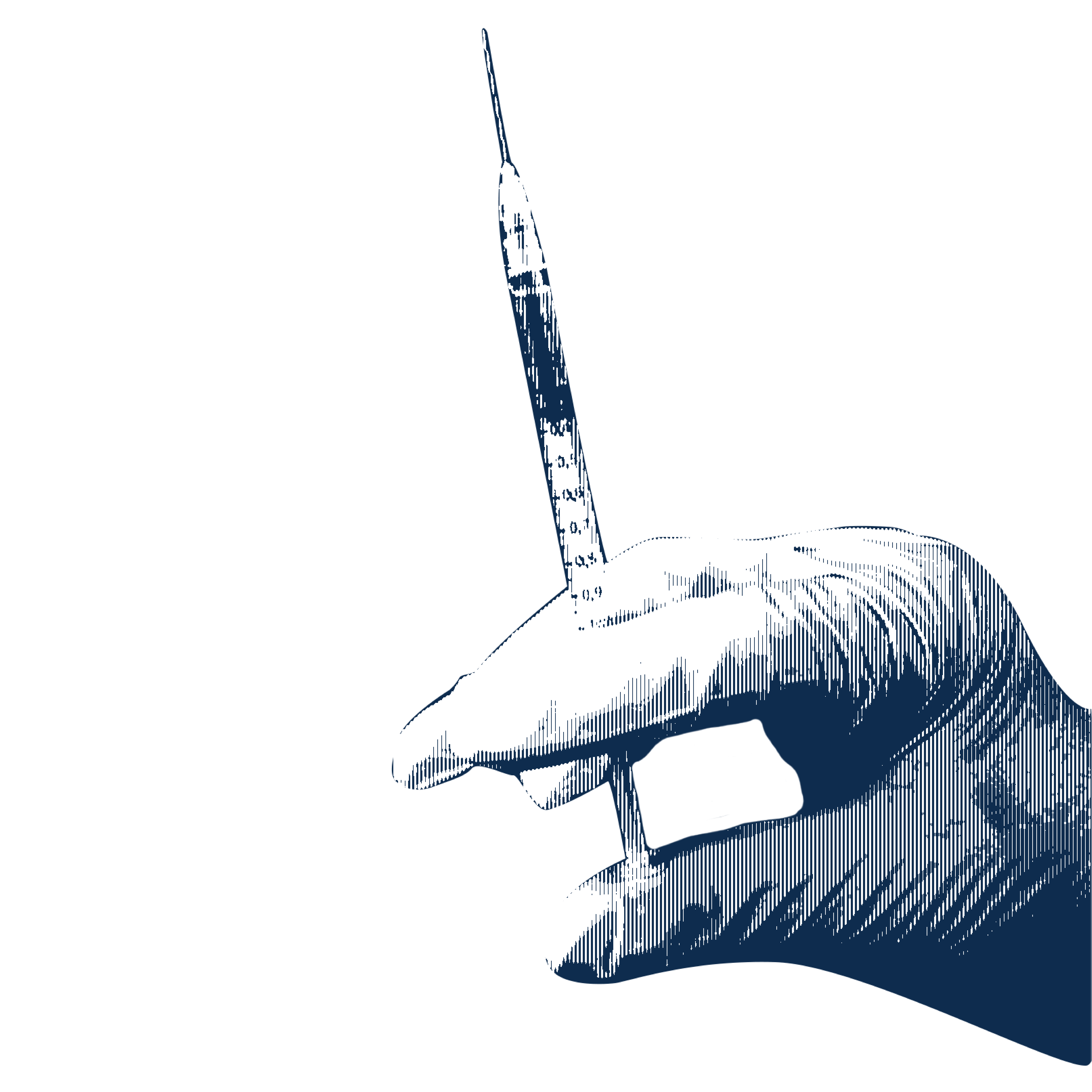 Health
RELATED INITIATIVES