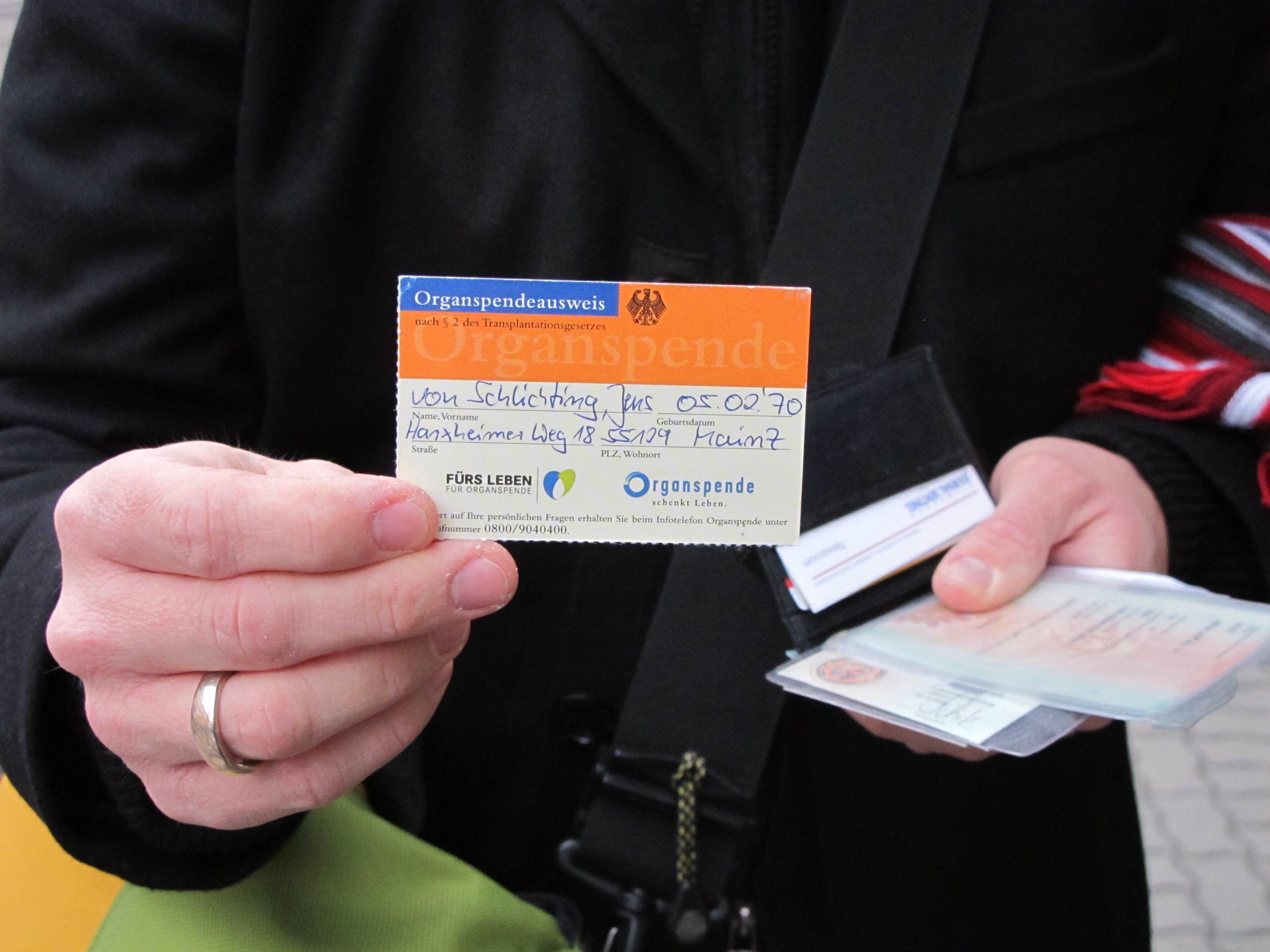 Hans-Peter Wohn has two birthdays, the day he was born and the day he got a new lease on life. The 63-year-old retired house painter received a liver 18 years ago. He's not supposed to know anything about his donor but he learned his new liver came from a 45-year-old woman who died of a cerebral hemorrhage. Wohn thinks of her as his second mother. Without her he wouldn't have lived to see the birth of his granddaughter nine years ago.

Susanne Lang, 46, was born with cystic fibrosis. She waited so long for a double lung transplant that she was advised to leave Germany to improve her chances. So she went to Austria. In 2006 she got them. Although she trained to be a dental assistant, she's never been able to find a job because she said prospective employers are scared that with her medical history, she might get sick and miss work. She doesn't know anything about her donor but vividly remembers waking up in a hospital and touching the bikini-shaped scar "because I really couldn't believe it after being so sick and waiting for so long."

Bernard Lentz was born with a bad heart 71 years ago and couldn't participate in sports as a boy. By the time he was 50 his heart was so swollen he underwent aortic valve replacement surgery. That lasted a decade but then his heart began to give out again. Lentz, a retired physician, was placed on the waiting list in 1998. Three years later he got a heart. All he was told was that his donor was a German-speaking man roughly his age. "After my operation I drive very fast and my wife says I must have gotten my heart from a car racer."

Three Germans. Three organs. Three second chances on life. All three are active in promoting organ donation in a country that has the lowest donor participation rate in the Eurotransplant network. They were surprised to learn that Landstuhl Regional Medical Center, the American military hospital in Germany that treats GIs wounded in Iraq and Afghanistan, is among the most active organ donor hospitals here. All three said they were grateful to the American military members who are giving the gift of life.