In Mariupol Wednesday, Russian troops and their separatist allies drove into a city they've already destroyed following a six-week siege that gutted 90 percent of the buildings. As Ukrainian forces prepared for more intense battles, 120,000 civilians remain trapped in Mariupol. Nick Schifrin reports.
Read the Full Transcript
Judy Woodruff: President Biden today approved $800 million in new military aid to Ukraine, including weaponry designed to counter Russian forces, who are refocusing their offensive on Eastern Ukraine.
Today, the northeastern city of Kharkiv came under intensified attack, and the city's mayor said residential areas were targeted.
Meantime, in a preliminary report, a group of European security officials said that Russia has committed both war crimes and crimes against humanity in Ukraine. This comes a day after President Biden labeled the killing genocide.
Nick Schifrin begins our coverage.
Nick Schifrin: In Mariupol today, Russian troops and their separatist allies are driving into a city they have already destroyed. A six-week siege has gutted 90 percent of the city's buildings.
---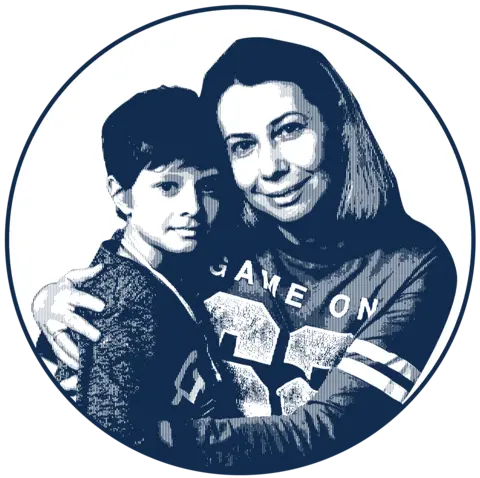 As a nonprofit journalism organization, we depend on your support to fund coverage of global conflicts. Help us continue funding the hard costs of in-depth coverage of the Ukraine invasion—including travel, hostile environment safety training, and the increased security expenses that arise from reporting in war zones.
---
Separatists invited journalists to film the homes they occupy and the backyards they exploit to prepare a final battle. Outgunned Ukrainian forces climb rooftops to target Russian tanks parked next to churches. The fight has been bloody and deadly. And now Russia says thousands of the city's defenders have surrendered.
Yesterday, Ukraine's 36th Marine Brigade recorded this video that sounds like a goodbye.
Military Commander (through translator): The reality is that the city is under blockade and encircled, and we did not have any supplies of ammunition or food. We were holding these positions until the end.
We did not leave our positions. We remain faithful, and will always be faithful. Glory to Ukraine. Glory to the heroes.
Nick Schifrin: Mariupol would be the largest city that Russia has captured. It would also help Russia link what it controls in the Donbas with territory as far west as Kherson.
Volodymyr Zelenskyy, Ukrainian President (through translator): Mariupol is the heart of this war today. It's beating. And if it stops beating, we will be in a weaker position.
Nick Schifrin: Ukrainian President Volodymyr Zelenskyy worries, if Mariupol is captured, Russia could reverse its setbacks.
Volodymyr Zelenskyy (through translator): The stronger our position in Mariupol, we will have advantages in the dialogue with the Russian Federation. If our situation is weak, the talks will not happen, because Russia will take steps which will lead to coming back to those cities which we liberated.
Nick Schifrin: To try and prevent that, President Biden announced today an additional $800 million of weapons to Ukraine, including, for the first time, armored personnel carriers, drone boats, radars, and artillery systems and rounds.
Before today's announcement, Zelenskyy took to social media to demand more.
Volodymyr Zelenskyy (through translator): Freedom must be armed better than tyranny. Western countries have everything to make it happen. The final victory over the tyranny and the number of people saved depends on them. Arm Ukraine now to defend freedom.
Nick Schifrin: Today, Zelenskyy spoke with President Biden about weapons and holding Russia accountable for a campaign that President Biden yesterday called genocide.
President Joe Biden: Yes, I called it genocide because it has become clearer and clearer that Putin is just trying to wipe out the idea of even being able to be a Ukrainian.
Nick Schifrin: Nowhere is that more apparent than Mariupol.
Today, a report for the Organization for Security and Co-operation in Europe called a strike that destroyed a maternity hospital a — quote — "clear violation of international humanitarian law and those responsible for it have committed a war crime."
Today, Mayor Vadym Boychenko accused Russia of killing civilians and burning their bodies.
Vadym Boychenko, Mayor of Mariupol, Ukraine (through translator): The bodies have disappeared somewhere. Where did they go? They are trying to hide them. They collect the bodies; 13 mobile crematoria have arrived in the city and are being prepared to get rid of the evidence of war crimes.
Nick Schifrin: There are still 120,000 people trapped in Mariupol. And there is little preventing Russia from targeting them next.
For the "PBS NewsHour," I'm Nick Schifrin.
RELATED ISSUES
RELATED INITIATIVES