Story

April 22, 2011
Rotarians Seek Role in Global Policy on Water Access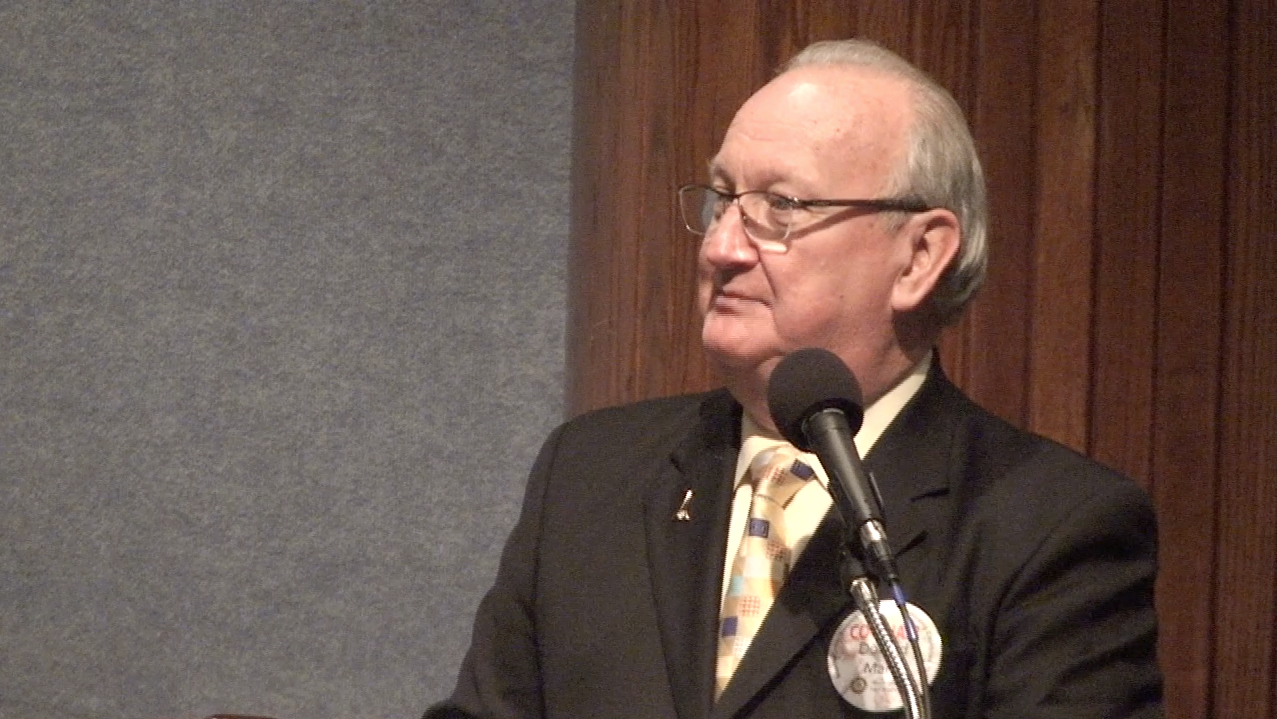 Rotary Club members from Washington and Paris gathered in mid-April for cultural exchange and something greater—entering the global policy arena for water. To kick off the initiative, they assembled 24 ambassadors along with leaders from the development community at the National Press Club in Washington to participate in the International Summit on Water in Developing Countries. 

Don Marx, president of the DC Rotary club, said that "traditionally our role has been as an implementing partner at the country level or at the community level, so we are kind of notching it up one and saying we want to play at the national and global policy level."

That ambition comes from a successful past.  Rotary spearheads the lauded, ongoing campaign to eradicate polio.  At the start of the initiative in 1985, polio infected over 350,000 children annually; just 1,700 cases were reported in 2009.

The enthusiasm for a repeat with water, sanitation, and hygiene may need to be tempered, however.  Solving the water problem is "significantly more complicated than eradicating a single disease like polio," says John Oldfield, managing director at the WASH Advocacy Initiative. He said that there are "lots of concerns, which Rotary is upfront about, around sustainability."

Ron Denham, chair of WASRAG, a group within Rotary working on water issues, says that fewer than 30 percent of the water systems installed in developing countries over the last five years are still performing.  He cited equipment shortages, lack of access to spare parts and inadequate technical expertise as reasons for the poor record. When those factors combine, he said, "the result is a disaster."

Denham is working to improve that record, but Rotary is a decentralized organization; each of its 33,000 clubs worldwide operates independently.  WASRAG hopes to bring coherence and standards to the effort.  Its website, www.startwithwater.org, seeks to match donors with endorsed projects, provide information about appropriate technologies, and be a forum for honest discussion about what works and what doesn't.

Some also see great potential in the voices of Rotary's 1.2 million members.  Junaid Ahmad, a sector manager for water and sanitation at the World Bank, says that "Rotarians, who represent such a broad spectrum of influential individuals and organizations, ought to be using that base of theirs, their credibility, to begin to enter the dialogue of policy reform."

They are "local citizens," says Oldfield, "and that's where their voice is strongest."  He imagines Rotarians lobbying their governments to recognize the importance of water and sanitation, which he thinks will be much more effective than aid organizations or foreign governments doing the same.  And if they implement projects themselves and problems do arise, at least some of the people responsible will live in the community—not in another country.

U.S. Under Secretary of State Maria Otero added to that point.  To the room full of Rotarians from Washington and Paris she said, "regardless of how well-meaning you are, how well-intentioned, how much time you spend on this, you won't end up being the heroes in this story."  She went on to say that the heroes would be the villagers, engineers, and teachers who will sustain water access over the long haul.

That in some cases the villagers, engineers, and teachers already are Rotarians is perhaps Rotary's biggest asset. Edith Hazel, the deputy ambassador to the U.S. from Ghana, was at the Summit but it wasn't the first time she'd heard about Rotary. "I did not learn about Rotary when I came to Washington, DC," she says. "Actually my sister's husband is a member of Rotary in Ghana."  Hazel went on to say that she supported their work because "they are there with the people, they go to the communities."

All that said, Ned Breslin, CEO of water non-profit Water For People, thinks that Rotary has some significant work to do.  He believes that until Rotary's investments consistently lead to "lasting and transformative changes on the ground," their voice in policy debates will not be as powerful as it could be.  To be more effective, he urged Rotarians to "take off their charity hats, and put on their business hats."

Breslin emphasized that if they can bulk up their record, "the potential of Rotary is off the charts."

On April 15, the Rotary Club of Washington, DC and the Rotary Club Paris Academies hosted the International Summit on Water in Developing Countries at the National Press Club in Washington; Pulitzer Center staff spoke with Rotarians, government officials, and leaders from aid organizations in the week leading up to the Summit about their thoughts on Rotary's efforts to play a role in addressing the global crisis in water access.