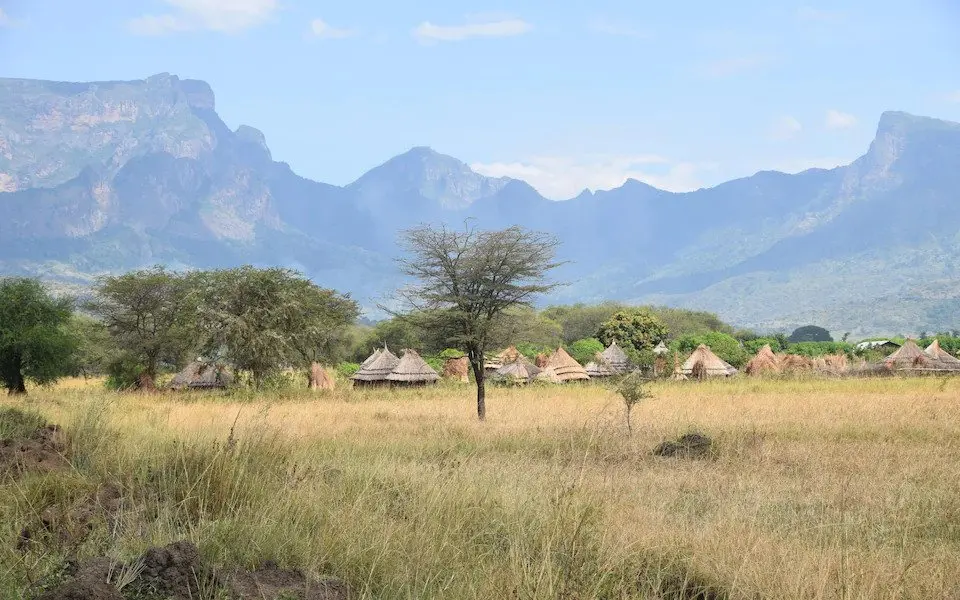 Like schoolboys everywhere, Gabriel Lomoe and his friends wanted to show that they were men. And so they did as other teenage boys in their village had done: they grabbed their guns and joined one of the cattle-rustling gangs that roamed the plains of northeast Uganda, looking for cows to steal.
"Raiders believe we will die at any time in this world," said Mr Lomoe, looking back 20 years later. "It is better to die in raids than to die at home."
Sometimes they would return home in triumph, firing their guns in the air and slaughtering one of their stolen bulls for the elders. Sometimes the owners of the cattle would fight back, and men would die.
Eventually, on the advice of a Pentecostal preacher, Mr Lomoe quit raiding. Three of his friends carried on. "You are not a man, you are just a coward," they told him. They are all now dead.
Until recently, such stories seemed to have become a thing of the past. In the mid-2000s the Ugandan army waged a brutal disarmament campaign in these parched borderlands, known as Karamoja, where cattle-keepers graze their herds between thorn-fenced kraals. Thousands of guns were recovered and raids became rare. There was a decade of hopeful, tentative peace.
But Karamoja continued to be ignored by national leaders — who dismissed its pastoralist traditions as "backward" — and by journalists who were more interested in political machinations in Kampala, the distant capital. 
Few outside the region noticed when there was a spate of cattle thefts in 2019, which soon escalated into brazen raids as guns flowed across the porous borders with Kenya and South Sudan. When local politicians and activists tried to raise the issue with the government, they were accused of chasing funding or votes.
'Hell is coming!'
Karamoja now faces "a security crisis," said the Karamoja Parliamentary Group of MPs in a recent statement. They claimed that more than 3,000 people have died due to raiding over the last three years, although they did not report the dates or locations of deaths.
The army boasts that it has brought order to Uganda, and is reluctant to admit any setback. 
Its spokesman, Brig Gen Felix Kulayigye, told The Telegraph the situation "is not as bad as it has been portrayed" — though he added that the army has shot dead 309 alleged rustlers during its ongoing disarmament operations, in which it has deployed armoured vehicles and attack helicopters. He did not give an estimate for the number killed by the raiders themselves.
The slow-building crisis finally hit national headlines in March, after raiders killed two soldiers and three government geologists — an incident that sparked the fury of Muhoozi Kainerugaba, the commander of the land forces and son to long-time president Yoweri Museveni.
"My Karimojong brothers!" he wrote on Twitter. "We have begged you to stop attacking your neighbours but to no avail! You have refused all our appeals! Well, now we are coming and hell is coming with us!" In another tweet he threatened: "Let us see who the real men are!"
The UN Human Rights Office has recorded dozens of human rights violations by the Ugandan army during its recent operations in Karamoja, including torture, extortion, arbitrary detention and extra-judicial killings.
Insecurity is creating turmoil in villages. In November the Telegraph visited Loyoro sub-county in Kaabong district, where Mr Lomoe is now a councillor. 
Locals gathered in the thin shade and discussed the three groups of intruders that stalk their lands: the elephants, that wander out of a national park and destroy their crops; the mining companies, that come with soldiers and drilling equipment to look for marble, limestone and gold; and now the raiders, who over the last year have stolen nearly all of their cows.
"People are hungry," said Albino Lokodo, rising from his carved stool on rake-thin legs. He gave up his gun a decade ago, he said, but the government did nothing to protect his cows. "Everything that was here has been taken away."
Nakienei Lokure, her shoulders draped in a tartan blanket, said the raiders had even stolen her saucepans and the materials she used for brewing sorghum beer, leaving her destitute.
The dusty roads that snake through the open scrub sometimes become impassable due to fighting. Aid workers hurry back to towns by mid-afternoon to avoid getting caught up in trouble.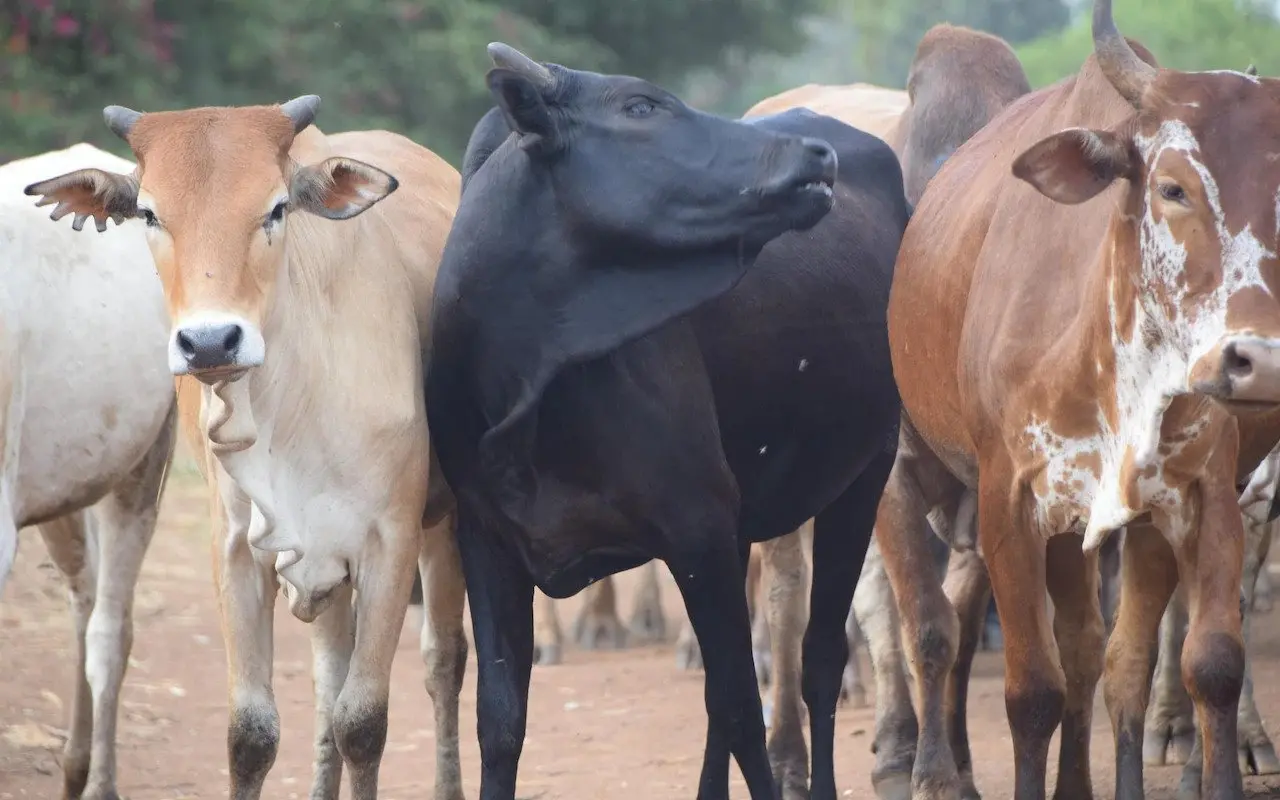 Stealing to sell
Mr Lomoe, the raider-turned-councillor, said that raiding had changed since his day. He claimed that he and his friends used to steal cattle "for prestige and use it for dowry", but "now it is just for survival… when they get cows they sell."
The trade in stolen cattle may not be all that new — researchers were writing about it in the 1990s — but everyone from the army to local activists now agrees that it is a driving factor behind raids.
In its statement, the Karamoja Parliamentary Group alleges that stolen cattle recovered by the army are rarely returned to rightful owners and are instead transported out of the region, sometimes with military escorts.
"Even those who have been tasked with securing the lives and property of the Karamojong have chosen to become part of the escalation of the conflict, just because there is something they also walk away with every time a raid is successful," the parliamentarians wrote.
Brig Gen Kulayigye, the army spokesman, agreed that "greed" was the main reason for the resurgence of raiding, with people "stealing cattle to sell." But he said there was no evidence that soldiers were involved.  
The theft of Karamoja's cattle continues a long history of external pressure on the region, as outsiders have tried to grab its resources and police its plains.
The British colonial government restricted access to Karamoja, while carving out vast areas for police posts, mission stations and game reserves. In the 1970s the military dictator Idi Amin ordered the people of Karamoja to abandon traditional dress. When some resisted, his soldiers shot them dead.
For Mr Museveni, an ageing autocrat who fought his way to power in 1986, the drive to "modernise" Karamoja is personal. He was himself raised in a cattle-keeping community, on the far side of the country, and as a young activist in the 1960s tried to convince roaming herders there to "stop nomadism" and adopt sedentary lifestyles. It is a slogan he has invoked on recent visits to Karamoja, a region he has described as "backward."
That belief, which is shared by others in government, betrays a deep misunderstanding of pastoralism, according to activists in Karamoja.
"They have that attitude that maybe one of the things that is causing problems in Karamoja is just the cow and the cow and the cow, and probably if the cow disappears, maybe Karamoja can develop," said Simon Lomoe of the Dynamic Agro-Pastoralist Development Association, a local civil society group. "Our people are pastoralists and they still want to be living as pastoralists."
Whether from choice or necessity, life in Karamoja is changing. Theft and disease have reduced average cattle holdings over time and an assessment in 2016 by the World Food Programme (WFP) found that half of households in the region did not own any livestock at all.
Although crop farming has long complemented cattle-keeping in the local economy, the government's lopsided focus on settled agriculture has failed to generate wealth. The poverty rate in Karamoja is three times the national average and the WFP has been distributing food aid there for nearly 60 years.
A 2020 study commissioned by the WFP argued that "with semi-arid lands due to repeated drought, unpredictable rainfalls and consistent below-average crop yield per hectare, agriculture is proving to be untenable as a major livelihood strategy in the region."
Kennedy Owuor, who heads the WFP's Karamoja office, said that food production has nonetheless increased over the long term, enabling the aid organisation to source a tenth of its maize for its school feeding programme from local farmers' associations.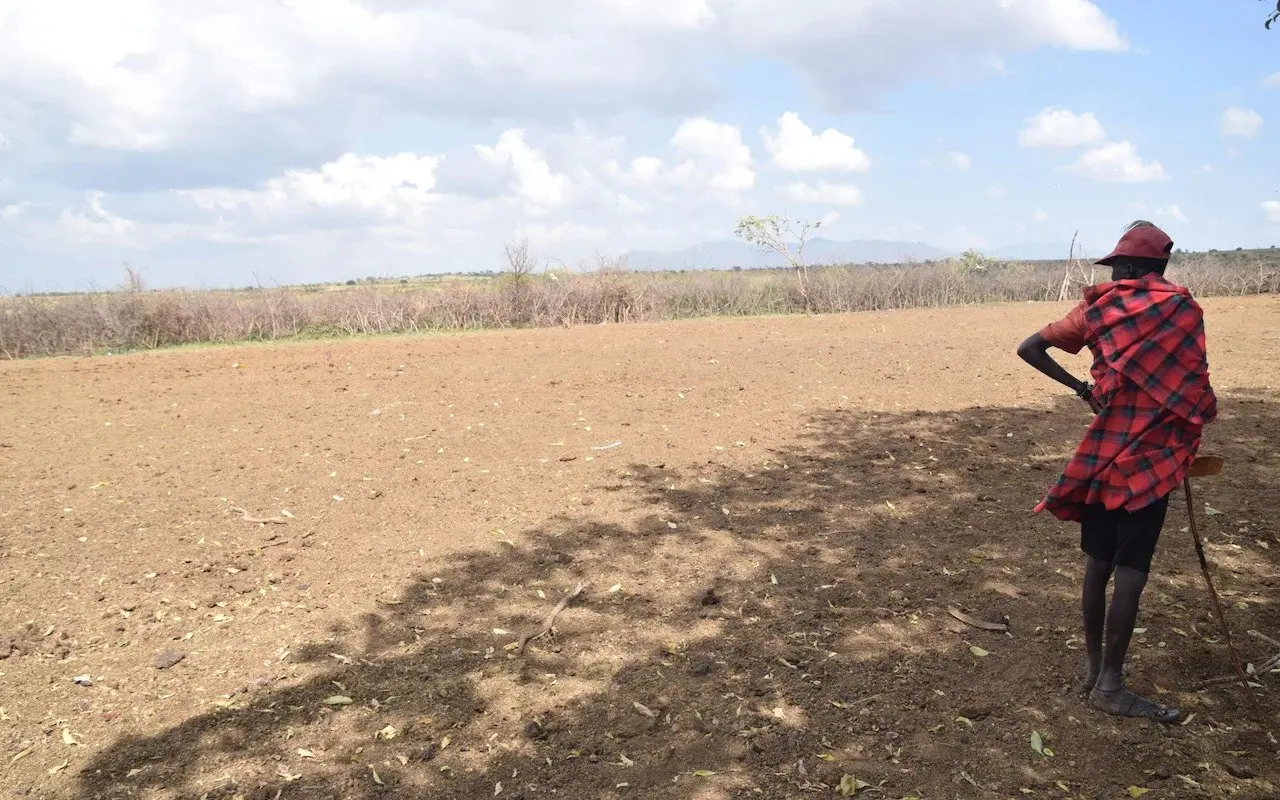 "I think what would work for Karamoja is really striking that balance between pastoralism and crop production," he argued.
In the struggle to survive, many people in Karamoja are instead turning to precarious alternatives: brewing sorghum beer, felling sparse trees for charcoal-burning, or digging down through narrow pits to look for gold.
'Marry animals'
As raiding continues to escalate, some in Karamoja are frustrated at the violent masculinity which helps to sustain it. 
"The men are struggling for the cow, and they die because of the cow," said Grace Itai Akol, the secretary of a women's peace group in Kotido district. She recounted one community meeting where the women could no longer contain their exasperation.
"We have become widows because of animals, our children are orphans because of animals," they told the assembled men. "We are tired! Now combine together all the men of Karamoja, go away with you animals to another area… Go and marry animals!"
But she did not want pastoralism to disappear, and nor did anybody else The Telegraph met in Karamoja. Instead, they wanted the government to provide the basic infrastructure — such as veterinary services, watering points and the effective policing of cattle theft — which makes peaceful cattle-keeping viable.
Sitting in Moroto town, at the foot of a looming mountain, Simon Nangiro, who chairs an association of elders, reels off questions for the politicians in distant offices who would dictate Karamoja's fate.
"What will happen to us the pastoralists?" he asked. "You hear government saying it is a backward form of economic activity. What alternative are they giving us?... Why not look at us as a people who live our life? Why must we live your life?"
This story was produced in partnership with the Pulitzer Center
RELATED ISSUES

Issue
Conflict and Peace Building
Conflict and Peace Building

Issue
Land and Property Rights
Land and Property Rights