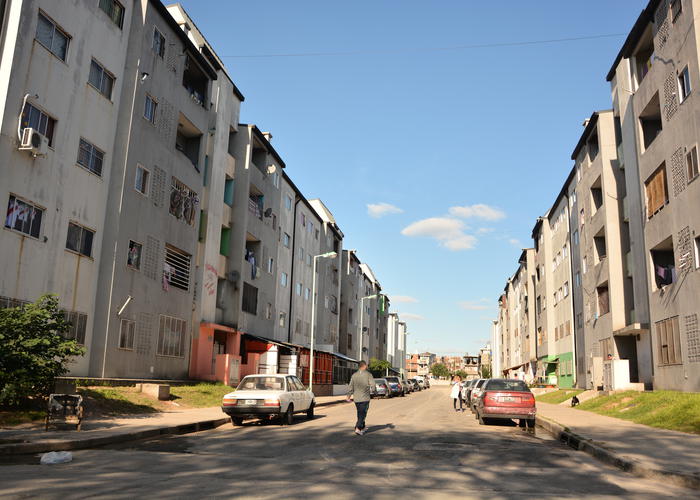 On the night of Feb. 7, 2007, Monica witnessed the shantytown where she lived engulfed in flames. How the fire started is unknown, but it destroyed most of the precarious houses beneath Highway 7, in Villa Soldati, a neighborhood in south Buenos Aires. The place was also known as Villa Cartón, since most of the residents made their living retrieving cardboard and recycled materials from trash. Monica's house did not burn down, but the government decided to evacuate everybody. Residents were transferred to temporary housing in Park Roca, on the southwestern limits of the city, where they waited for the public housing the government had promised.
The Argentinian government builds public housing to solve the housing problems of those who need it most. However, instead of providing a long-lasting solution, the government often leaves public housing residents in a legal limbo, where they do not fully own their apartments or houses. This is the case with Monica and other residents in 17 percent of the 52,000 public housing apartments in Buenos Aires.
To continue this multimedia story in English, click here.
The original Spanish version of this article appeared as "Casi el 20% de las viviendas sociales de la Ciudad no tiene títulos de propiedad" and has been edited for space and clarity.
RELATED ISSUES