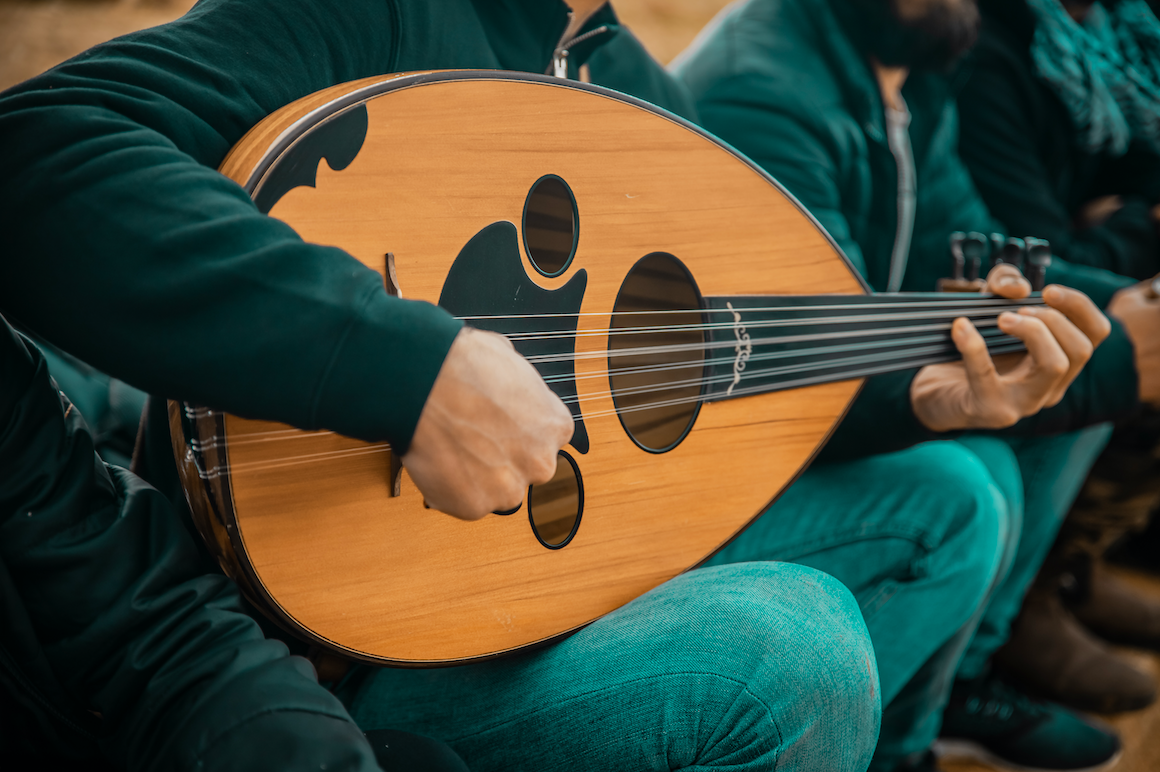 In response to the coronavirus pandemic, many Arab artists recorded tracks from their homes that reflect on people's feelings during the lockdown. Social media provided them platforms to spread their work widely, using music as a way to relieve stress and connect with people of all backgrounds, regardless of their political affiliations.
In this episode of Almostajad, we host the Palestinian artist Amal Kaawash from Lebanon, who released a spontaneous song titled "نصحانة خمسة كيلو - I Gained Five Kilos," sung humorously about putting on weight during quarantine. Other musicians added their touch to it and performed it in different ways, such as "The Eastern Takht."
In the episode we also move to Saudi Arabia to meet the Yemeni music distributor Abdullah Sahel, who launched an initiative called "تراث يمني عن بعد - Yemeni Folklore From Afar." The initiative includes several songs presented by Yemeni artists from Arab countries which highlight traditional Yemeni rhythms.
Amal and Abdullah speak about their experiences in sharing their music and dealing with technical obstacles in their newfound digital platforms. They talk about the inspiration behind their music, and their audience's reaction to it.
This episode was hosted by Abir Kopty, written by Mahmoud Alkhawaja, and edited by Tayseer Kabbani. Research for this episode was conducted by Rawan Nakhleh. The executive producer of Almostajad is Ramsey Tesdell.
To listen to the full episode in Arabic, click here.