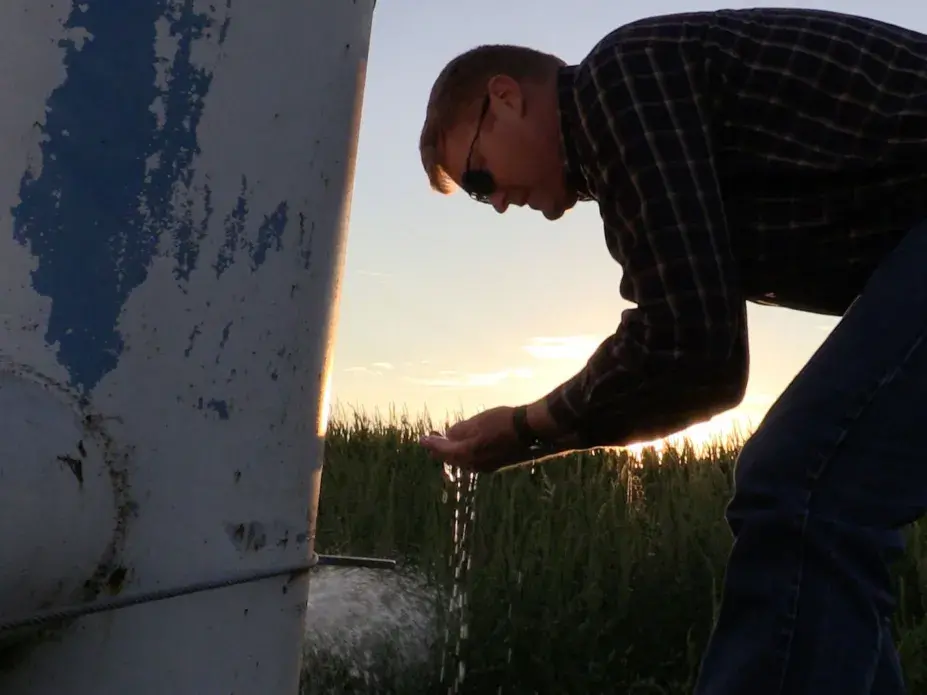 Jay Garetson lets water run into his hands from a well on his family's farm near Sublette, Kan. He saw fine bubbles in the water and said that indicates the well is weakening as the Ogallala Aquifer declines. He said he's worried about the future of farming in the area. Image by Steve Elfers. Kansas, 2015.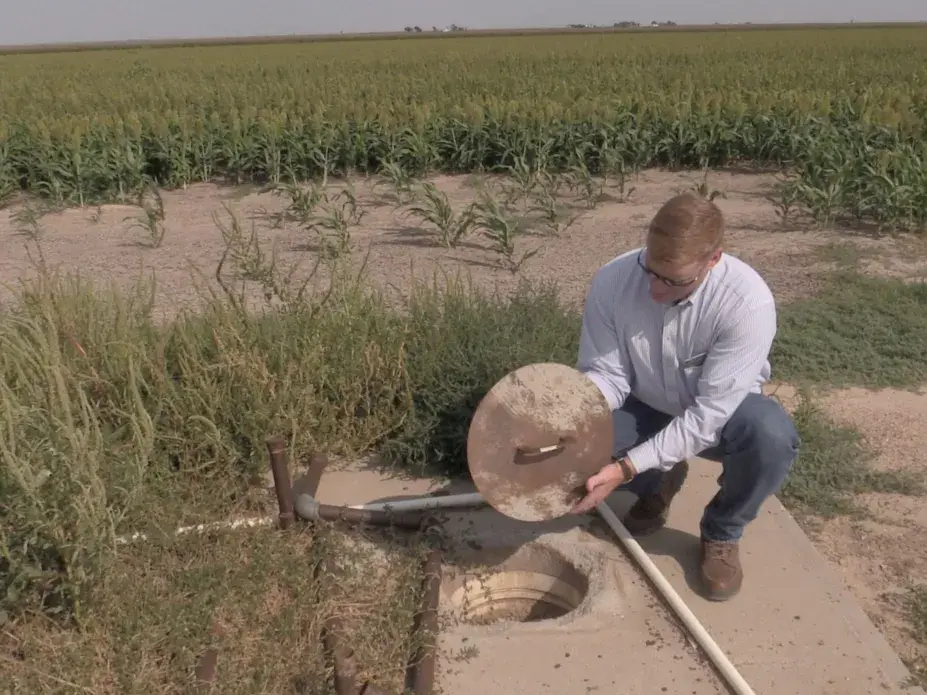 Jay Garetson removes the metal cover from a decommissioned well that went dry. He and his brother had the well drilled in the early 2000s when a shallower well failed. It lasted less than a decade. When it went dry in 2012, they were forced to drill again, this time 600 feet deep, down to the bedrock at the bottom of the aquifer. Image by Steve Elfers. Kansas, 2015.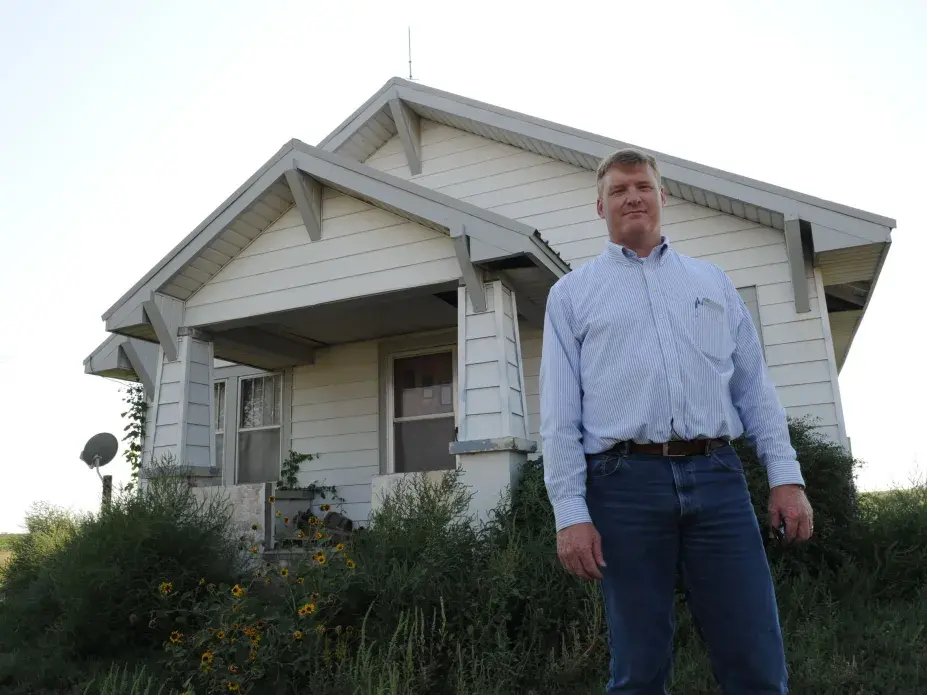 Jay Garetson stands in front of a farmhouse where he lived as a young boy. No one has been able to live in it since its well went dry two years ago. He said he fears more houses will be abandoned in the area in coming years unless steps are taken to slow the decline of the Ogallala Aquifer. Image by Steve Elfers. Kansas, 2015.


SUBLETTE, Kansas – Just before 3 a.m., Jay Garetson's phone buzzed on the bedside table. He picked it up and read the text: "Low Pressure Alert."

He felt a jolt of stress and his chest tightened. He dreaded what that automated message probably meant: With the water table dropping, another well on his family's farm was starting to suck air.

The Garetson family has been farming in the plains of southwestern Kansas for four generations, since 1902. Now they face a hard reality. The groundwater they depend on is disappearing. Their fields could wither. Their farm might not survive for the next generation.

At dawn, Jay was out among the cornfields at the well, trying to diagnose the problem. The pump was humming as it lifted water from nearly 600 feet underground. He turned a valve and let the cool water run into his cupped hands. Just as he had feared, he saw fine bubbles in the water.

"It's showing signs of weakening," he said sadly, standing in the shoulder-high corn.

"This'll last another five or 10 years, but not even at the production rate that we're at here today," he said. "It's just a question of how much time is left."

Read the full story and view the full interactive presentation with photos and video here.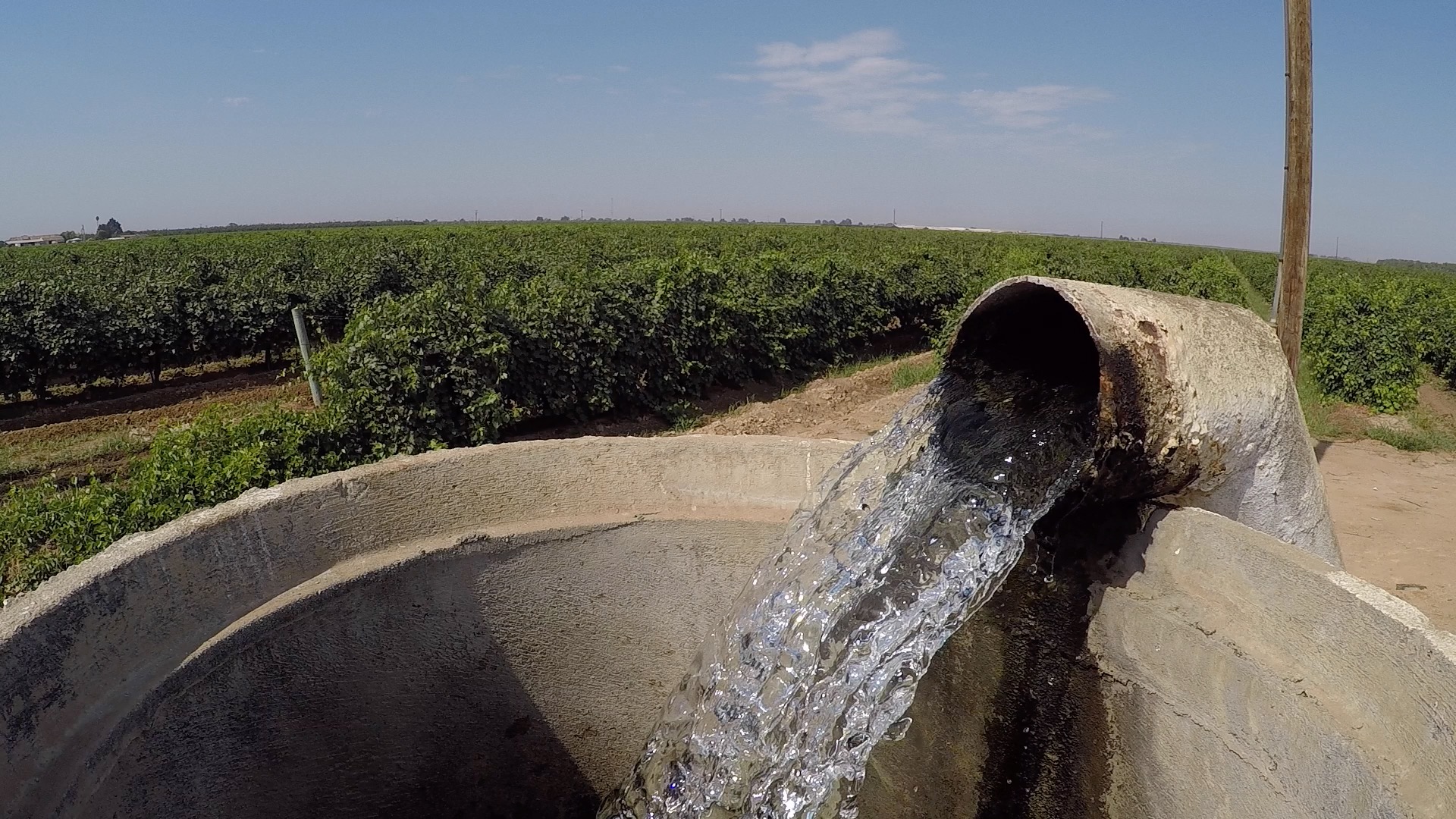 Ian James and Steve Elfers traveled around the world to report on the global problem of groundwater...
RELATED ISSUES