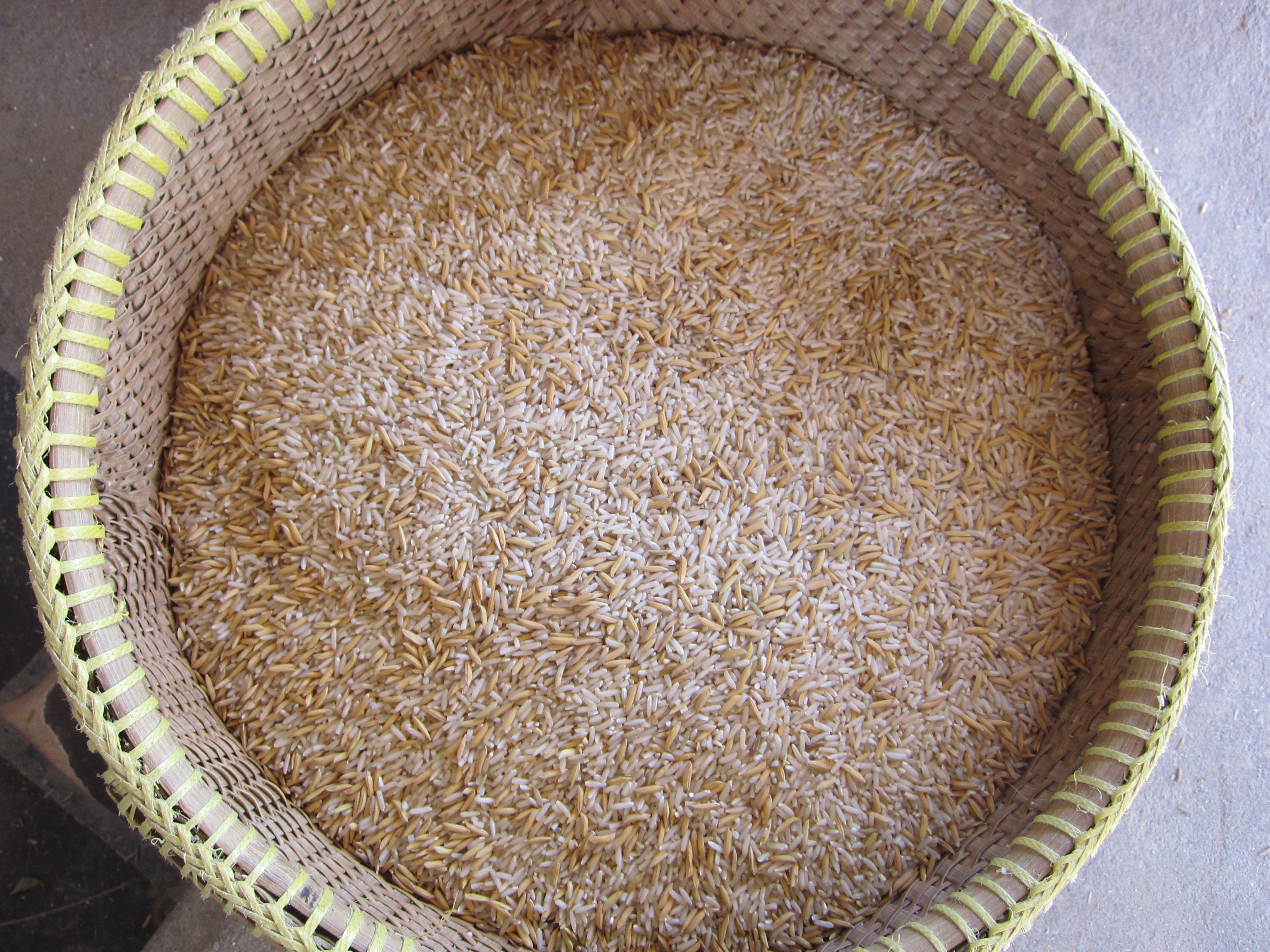 View the accompanying audio slideshow on PRI's The World.
Diabetes hits hard in poor countries, where health systems are often not set up to diagnose or treat it. In Cambodia, an estimated five to 10 percent of adults have diabetes—a potentially deadly disease—and most don't know it. With little access to care, prevention is their best bet.
But prevention means a change in diet. In countries where rice is a mainstay, one of the most effective changes would be replacing white rice with brown rice.
Multiple studies have shown that white rice is quickly absorbed by the body, raises blood sugar dramatically, and is associated with diabetes. Brown rice reduces the risk of diabetes.
But it turns out that people in poor countries are as reluctant to give up some of their dietary staples as Americans are to give up French fries.
You can see that at Mhoup Srae Restaurant, on a side street in the middle of Phnom Penh. Mhoup Srae means "local country food." Banners hanging from the ceiling proclaim: "Eat healthy, stay healthy." The food is fresh, and there's local Cambodian beer.
Maurits van Pelt, who heads a local charitable organization (called MoPoTsyo) that is trying to cut the nation's rapidly rising diabetes rate, stops by the restaurant. He asks the waitress for brown, whole-grain rice.
"No whole rice," she says. "Nobody wants to eat it."
Cambodians offer up lots of reasons for choosing white rice over brown. Brown rice takes longer to cook – and therefore uses more fuel. People say it's not as sweet as white rice. It's hard to find in the market.
Prak Lun, who is one of van Pelt's community trainers, says there's another reason. "Brown rice is expensive," he says. "It's not cheap here." Because there's little mass production of brown rice, buyers pay as much as 40 percent more than for white rice.
Van Pelt suspects there is another reason for Cambodians' reluctance to eat brown rice. "It's associated with poverty," he says. Brown rice was the only available option during the starvation years of the Khmer Rouge. "It has a bad reputation as something inferior," he says.
Van Pelt has been training Cambodian diabetes patients to become diabetes educators, and they are trying to convince their neighbors to switch to brown rice. Van Pelt says it's hard, but the effort is seeing some success.
He says attitudes toward brown rice are starting to change. This is due partly to better marketing of brown rice. Some distributors now sell it in fancy packaging and appeal to national pride by promoting it as the food of the people who built the great, ancient temple Angkor Wat. And, oddly enough, Cambodians are now figuring because brown rice is more expensive than white rice, it must be better.
Another group, the Cambodian Diabetes Association, is looking to children to change attitudes. Students at a school in Siem Reap hear from teacher Chenn Kong how some foods can bring on diabetes, whereas others don't.
Chenn says educating kids is key. "When they go back home, they spread the information to the neighbors and families," he says. But even he admits that, at his house, his wife doesn't serve brown rice straight. She mixes it with white rice.