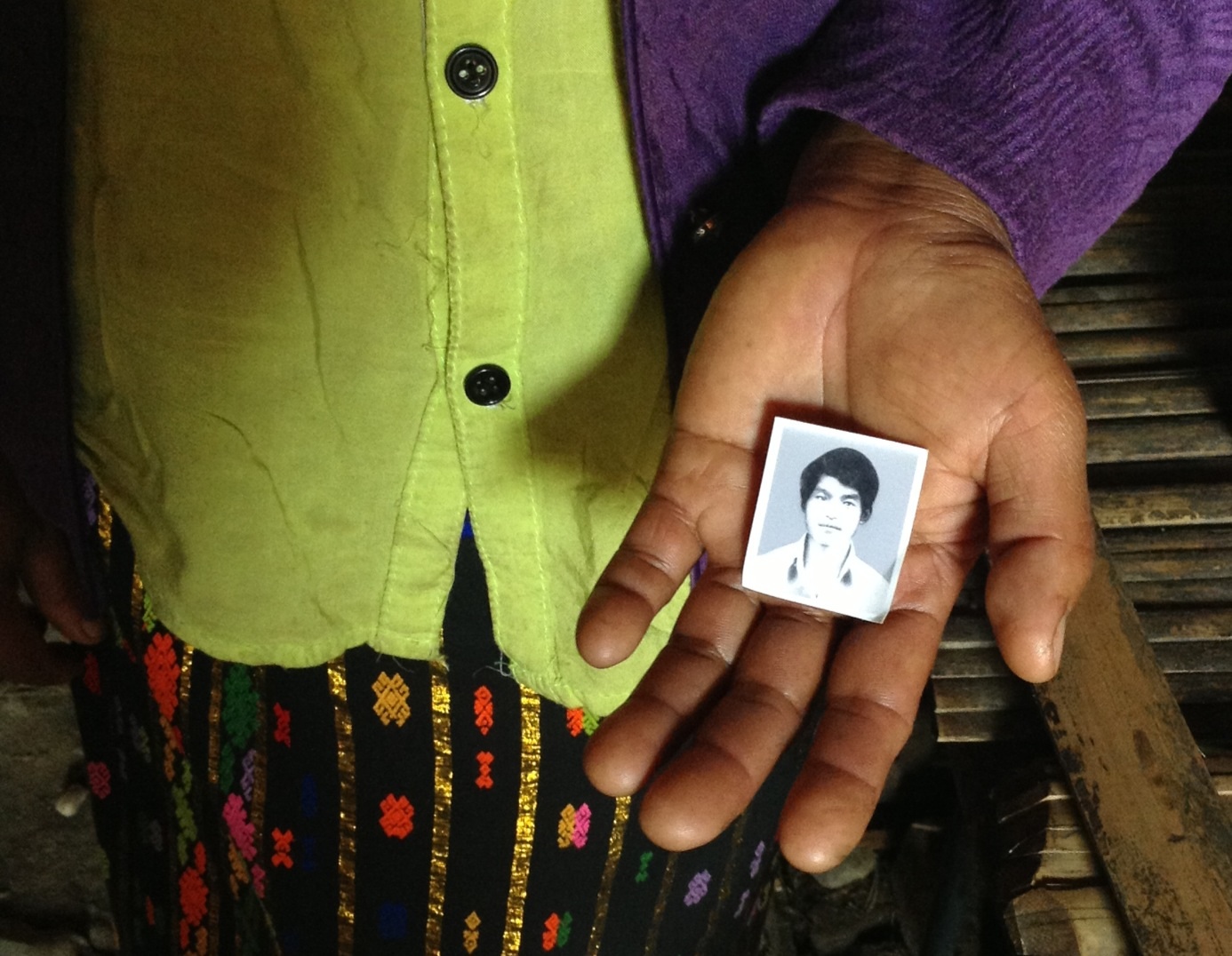 MYITKYINA, Burma — When President Thein Sein pledged that all of Burma's political prisoners would be released by the end of last year, Hkawn Nan believed that her husband would be among them.
Arrested by the army in June 2012 while driving cattle near a displaced persons camp where his family was living, Brang Yung, 25, and another ethnic Kachin man, Lahpai Gam, 52, endured torture and sodomy to force a false confession of ties to a rebel group, according to their lawyers.
The Burmese government did free several hundred political prisoners last year, the latest grand gesture in a transition from more than five decades of military dictatorship that has included elections and an easing of media restrictions.
But the two cattle-herders remain behind bars, a sign that the promise of amnesty for prisoners remains incomplete. Rights groups say that former prisoners remain subject to rearrest at any time and that more detainees languish in jail under catch-all laws that disproportionately target Kachins and other ethnic minorities, particularly those from the war-torn northern highlands.
"Peoples' lives are being torn apart, and there is no access to justice,'' said Matthew Smith, executive director of Bangkok-based Fortify Rights, an independent advocacy group. "This is not reform. "
According to the Assistance Association for Political Prisoners, a body that monitors prisoners of conscience in Burma, at least 33 political inmates remain incarcerated, and 166 are awaiting trial. At least 10 people have been arrested since the start of the year, some of them held under the same laws used to detain others who were granted amnesty.
Activists say that several measures are regularly applied to make politically motivated arrests, most notably an article of the Unlawful Associations Act that permits authorities to detain people with no formal charge or semblance of due process.
Critics view the law, which dates back to British colonial rule, as a present-day scourge in northernmost Kachin State, where a civil conflict has raged since a 17-year cease-fire between the government forces and the Kachin Independence Army broke down in June 2011. The Kachin army wants greater autonomy in a federal system.
Of the more than 100,000 people uprooted by the fighting so far, about 7,000 live in dusty displaced-person camps around Myitkyina, a government-controlled port town. In the wake of a series of mysterious bombings in recent years, rights groups say that dozens of able-bodied Kachin men have been detained by security forces and abused with impunity.
In June 2012, another farmer, Brang Shawng, 26, was arrested at a township camp shortly after fleeing clashes near his village. For the next three days and nights, he said, military intelligence personnel brutally tortured him to extract a fake confession. He was bound to a chair and beaten before hot knives were burned into his cheeks, thighs and navel, leaving permanent scars, he said.
Brang Shawng was sentenced to two years in prison on charges of being a sergeant in the independence army and involvement in a bombing. When a judge threw out his initial confession due to evidence of coercion, the judge was replaced, according to his laywer, Mar Kar.
"I had no choice but to confess again," Brang Shawng said, adding that he feared more abuse from his captors.
Public pressure helped bring about Brang Shawng's release in July, a week after Thein Sein's announcement of an amnesty. But Mar Kar said his hands are full with similar cases that have only deepened resentment among ethnic Kachins toward the central government.
In 2012 alone, the Asian Human Rights Commission documented 36 cases of people being arrested and tortured by security forces in Kachin state for allegedly having "unlawful" contact with the independence army.
Brang Yung and Lahpai Gam, the detained cattle herders, stand accused of links to the independence army and multiple bombings. In military custody, Mar Kar said, they were forced to stand naked and sodomize each other. The pair has not been allowed to testify in court.
Last month, a United Nations working group on arbitrary detention issued a ruling stating that "military courts and tribunals and the military assuming the role of a justice provider is unacceptable, as these fall far below the requirements of international human rights standards."
The group asserted that Lahpai Gam has been "denied his fundamental right to a fair trial" and called for his immediate release, while pointing out that the Burmese government has not denied allegations of torture.
Representatives from Thein Sein's office and the Home Affairs Ministry did not return multiple phone calls requesting comment. In a Dec. 31 Facebook posting, presidential spokesman Ye Htut wrote: "I would like to say that the president has fulfilled his promise given to the people."
But local rights activists in Kachin State contend that the ongoing detentions, bogus charges and abuse are part of a broader campaign to scare tens of thousands of displaced Kachins living in government-held territory to return home. International aid agencies have faced heavy restrictions since the conflict reignited.
To some critics, the military's manipulation of courts is further evidence that Thein Sein's authority in Kachin State takes a back seat to that of the Burmese Army's Northern Command, which has long ignored his orders for a cease-fire.
For the prisoners' relatives confined to the camps around Myitkyina, the wait drags on.
Lashi Lu, 45, the wife of Lahpai Gam, relies on food handouts and has not found work. The last time she was able to see her husband in prison, she was jarred by his failing health, but even more by the psychological toll the punishment has taken.
"Maybe one day he will be free again," she said. "But he will not be the same man."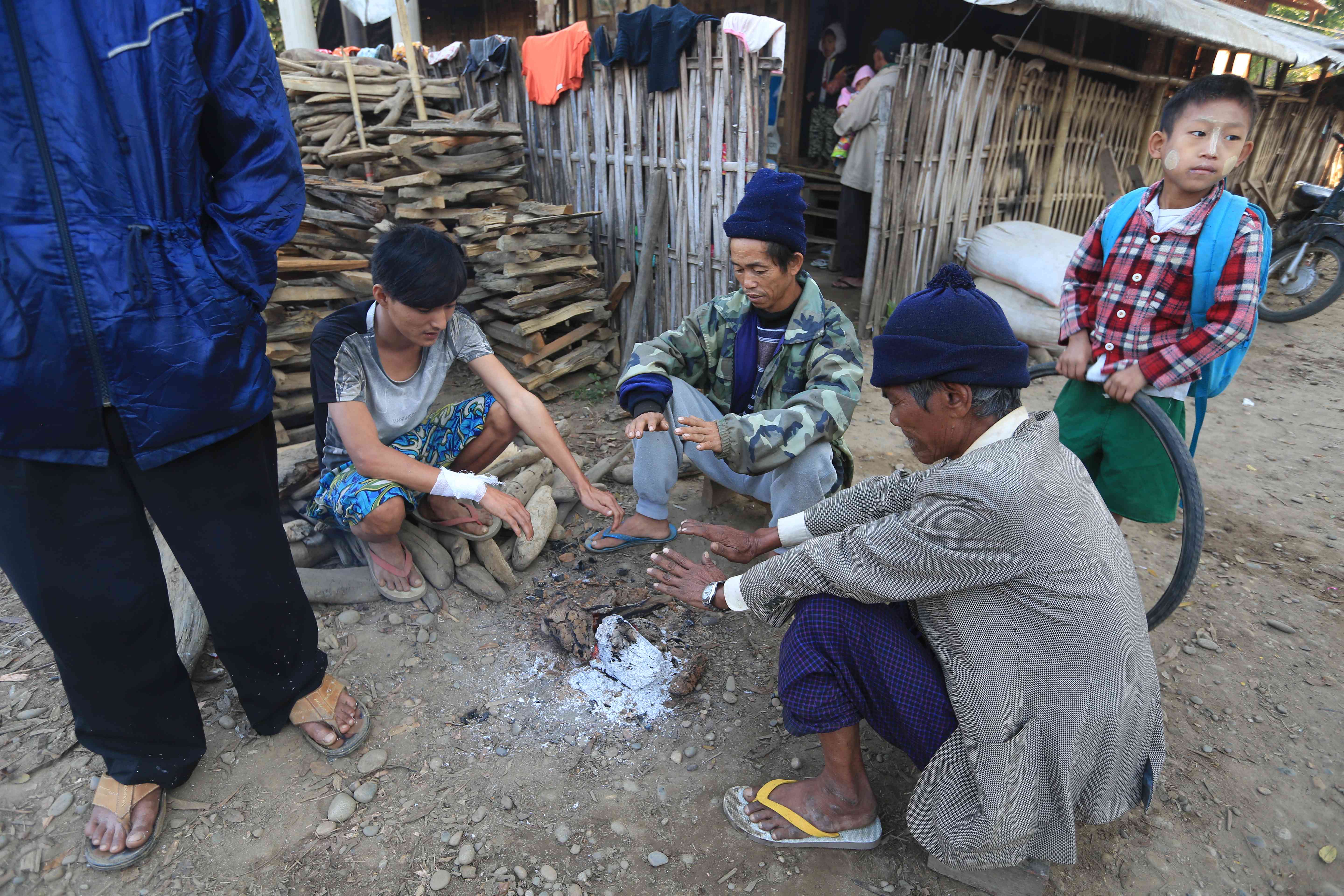 After years of isolation, Burma is experiencing a political thaw that has taken even jaded observers...
RELATED ISSUES

Religion

Issue
Conflict and Peace Building
Conflict and Peace Building

Trade