Cocachacra is the site of one of Peru's most violent and contentious environmental clashes. For six years, local farmers have battled an international mining company, backed by government license and guns, to a bloody stalemate.

The village is almost entirely Catholic, and the popularity of the first Latin American pope runs high. If ever there were a place to test the influence of Pope Francis' new, unequivocal call for environmental conservation to slow global warming, it is here in Cocachacra.

But no one is listening. At least not yet.

It's midday in mid-July, and in this community of 54,000, the streets are deserted. Stray dogs lie silently in the shade. Most stores are shuttered. Restaurants are empty. The only sounds are of time-confused roosters crowing in backyard pens, and heavy trucks rattling down the rutted Avenue Libertad hauling crates of chickens or building supplies.

Martial law will do this to a town.

Cocachacra has been a working-class farm community for more than 200 years. Some 15,000 farm families generate more than $100 million in profits annually with domestic and foreign sales of sugar cane, rice, potatoes, onions and garlic. Three out of every four jobs here are connected to agriculture. Not a single one is connected to mining.

Peru, a nation vast in natural resources, has been mining gold, silver, zinc and copper in virtually every region since the Incan Empire – along its arid Pacific coast, high in the Andes, and today, usually illegally, in the biodiverse Amazon basin.

But in the green and fertile Tambo Valley of southwestern Peru, near the border with Chile, where Cocachacra sits, there has never been a mine. Most residents want to keep it that way. All over town, red-and-white Peruvian flags fly next to green flags that proclaim: "Agriculture Yes. Mining No… Damn it."

The Mexico-based Southern Copper Corporation, with a long public record of environmental and worker abuses, vows to change that. Since receiving government land concessions in 2009, the mining company has gained rights to 33,000 hectares (81,500 acres) of rounded hills and desert landscape right next to the river and farm valley. There it plans to dig a $1.4 billion open-pit copper mine it calls Tia Maria. In 18 years, it expects to extract 120,000 tons of copper annually until Tia Maria is an empty hole in the ground.

The opposition's fear is two-fold: they say the mine will pollute groundwater and kill the Tambo River, the farm valley's sole source of life because annual rainfall here is literally nonexistent. They also contend that wind-blown toxic dust from mining will harm crops before the river dies.

For the past six years, a broad alliance of farmers, citizens and elected officials have kept Southern Copper in check. Large protests and widespread strikes can do that in Peru. Though not without cost. Four protesters were shot dead by Peru's military in 2011; three more plus a police officer died in April. Right at the town's entrance, within the shadow of its Catholic Church.

Pope Francis enters the argument; Peru responds

Now along comes the Argentinian Pope Francis, a left-leaning, poor-loving, tree-hugging, capitalism-bashing pontiff – in radical contrast to his two conservative European predecessors. On June 18, at the Vatican, he released the much-anticipated, 180-page papal encyclical titled "Laudato Si," It's the first document addressing humanity's relationship to the environment in the Church's 2,000-year history.

The papal encyclical – a Catholic teaching tool of the highest authority — is a clearly written declaration that essentially says: climate change is real and manmade; the earth's natural resources are finite and at risk of being completely exhausted; the global culture of throw-away consumerism is spiritually bankrupt, threatening the fate of the earth; short-term greed on the part of big business is largely to blame; but so too are governments that fail to enforce environmental laws; and as always, those who suffer most as a result of greed are the poor.

A leading Peruvian business figure, Roque Benavides, CEO of BuenaVentura, the nation's largest publicly traded precious metals company, has read the encyclical. In his Lima high-rise, he told this reporter dismissively: "It's not going to change the world; nothing changes the world."

Yet, parts of the document appear written with Cocachacra and Tia Maria in mind, like section 51: "The export of raw materials to satisfy markets in the industrialized north has caused harm locally, as for example, in mercury pollution in gold mining and sulphur dioxide pollution in copper mining."

In Cocachacra's municipal building, a wooden crucifix with a silver Christ is perched on the corner of Mayor Helar Valencia's desk. Three posters of the Virgin Mary grace his walls. "I'm Catholic," he says, "but my way." Which means he has given up on the Church, but not faith. And he also believes in miracles.

How else could he believe that his mostly poor constituency of small farmers and retailers can defeat a multinational corporation backed by the force of Peru's military? For two months under martial law, soldiers patrolled his town's streets with grim faces and submachine guns slung over their shoulders. Still, Valencia remains firm in his convictions.

And that's before he heard of the Laudato Si and its call for global restraint regarding the extraction of natural resources. A month after the encyclical's release, its existence is barely known here. I hand the mayor a six-page summary prepared by the Vatican. ("The Vatican itself gave this to him?" the mayor asks the interpreter.)

Without yet looking at it, Valencia voices its core tenant: "We have to conserve the earth, our world, because it wasn't just created for us. As responsible people, we have to conserve it for future generations."

The reluctant clergy

Father Jose Antonio Caselli, the lone priest at Our Lady of Assumption Catholic Church in Cocachacra, reluctantly opens the door to the rectory late one afternoon to two strangers. My interpreter and I have come unannounced. Nervously, he sits behind his messy desk, arms crossed, lips pursed.

"I am vaguely familiar with it," he says of the encyclical, "but know nothing about it." He and other priests from the region have been called for four days in early August to Arequipa, a large city two hours east in the Andes, to learn about it and the pope's expectations of them.

The pressure on Caselli to take sides in the mining battle is intense; he won't.

I read section 214 from the encyclical, suggesting that his boss in Rome has already made the decision for him: "Political institutions and various other social groups are also entrusted with helping to raise people's awareness. So too is the Church. All Christian communities have an important role to play in ecological education."

Priests in other part of Peru face death threats for opposing mining activities, including high-ranking Archbishop Pedro Barreto in Huancayo. But Father Caselli appears both confused and scared.

"I am a priest; it is not my role to be for or against the mine," he says, looking far younger than his 43 years. "I try to maintain that position. But no matter what I do, or what I say, I am perceived by both sides as being for the other."

On December 29, 2014, when violent protests peaked outside his church during Mass, several bleeding members of the pro-mine faction took refuge in the pews. Caselli could hear the shouts, cries and chaos just outside. He grabbed a crucifix nearly twice his height and ran out into the mayhem. He stood amid rock-throwing protesters and soldiers in riot gear. To some, he looked like Christ en route to Calvary. It made for dramatic news photos.

"I started yelling, 'Drop your weapons; drop your stones! Stop fighting!' There was tear gas in the air. It stung my eyes and I started crying. How could I not?"

Reflecting on that moment, he claims only to want peace, insisting that many people in Cocachacra favor the mine. After all, Southern Copper has promised 3,500 construction jobs, plus 600 permanent jobs when Tia Maria opens. Not everyone farms, he says, or wants to.

Reminded that Pope Francis is an ardent environmentalist, something Caselli claims he is not, the priest says: "I will learn more about it [the encyclical]. I will take a stand if I have to, if I am instructed to. But right now, I intend to remain neutral."

Precious metals and a rise out of poverty vs. the environment

It is easy for outsiders to take sides in such a struggle, to paint miners and environmentalists in black and white, with clear lines drawn between good and evil. That's not the case with mining in Cocachacra, or elsewhere in Peru, where the government licensed 4,668 mining projects to 582 companies in 2012, a third more than in 2011.

The soaring value of precious metals – prices that remain high, though now in decline – has placed Peru among the world's fastest-growing economies for the past several years. Annual growth peaked at 6.3 percent in 2012, and is still over 5 percent. While mining makes up just 15 percent of Peru's GDP, it accounts for 60 percent of all exports. Mining enriches government coffers in Lima, and is supposed to filter back to the communities from where it was extracted.

While there is great partisan disagreement over cause-and-effect, the steady growth of Peru's mining industry since 2001 has seen a parallel cut in poverty by nearly half, with a drop in the nation's poverty rate from 50 percent 15 years ago to about 26 percent today.

"We are a mining country and have been one for centuries," says Pedro Solano, executive director of the Peruvian Society for Environmental Law, which advocates for environmental protection. "It is hard for any government here to not be economy-driven by the mining industry."

For its part, Southern Copper has pledged to deploy the most advanced mining technology at Tia Maria. It promises to tap neither groundwater nor the Tambo River. Rather, the company plans to build a desalination plant and draw the water it needs from the nearby Pacific Ocean. The toxic process of smelting will be done elsewhere, they say. Company officials believe mining and agriculture can co-exist in this valley for the first time in Peru.

But many locals aren't convinced. Southern Copper's track record shows the opposite according to an in depth study released in June by Truthout.org. That investigative report found that the company has done damage to water supplies at a variety of sites, dumping tons of toxic mining waste and contaminating lands since the 1970s. Cleanups have gone undone, and fines have gone unpaid. In some cases, so have workers.

Jose Acosta is prepared to overlook all that. At 41, he manages the Hotel Libertad on Cocachacra's main street for his parents. He also farms rice and potatoes on a seven-hectare lot (17 acres) downstream from Tia Maria, a vulnerable location if the mine is built. He and a minority of others in town are unconcerned. They want the mine.

"There are new international standards for mining that must be followed," Acosta says. "So I believe this project can be controlled. Look, when there is pollution, the quality of the copper is compromised. So I believe the company wants to do this right for its own sake."

He adds: "Tia Maria will incentivize the economy. Our parents left us just this little piece of land to farm. It is not enough to sustain us for generations. This [mine] will allow for more work opportunities, more people shopping in our town, staying in our hotels. We need these kinds of partnerships."

The Pope and the minister

A few days prior, in the capital of Lima, Manuel Pulgar-Vidal, the dashing minister of the environment, grants me an hour-long interview. He was the host of the 20th annual United Nations climate summit in Lima last December. He is President Ollanta Humala's longest-serving cabinet member. A global figure in climate change policy; he has studied the papal encyclical closely.

"It is written with the language of a poet, the precision of an engineer, and the leadership and moral authority to gain attention," says Pulgar-Vidal, who sits at his desk, framed by flags representing his ministry and the nation. "It will be well received [internationally] because it was written by the leader of a religion, but doesn't read like a religious text."

Will it influence Peru's environmental policy? Yes and no, he says.

The pope has raised questions about GMOs, which are banned in Peru; he will take a hard new look at that policy. But, says Pulgar-Vidal, the country has already moved to create an enormous new national park, preserving 1.5 million hectares (3.71 million acres) in the Amazon on the Brazilian border – adding to the enormous swath of Amazon jungle already protected as national forest. Peru is way ahead of Francis in that regard.

However, in Cocachacra, where Tia Maria will – possibly in opposition to the spirit of the encyclical – see a rush for short-term riches that could undermine the environment and long-term future of 15,000 farm families, Pulgar-Vidal stands firm.

"I think it's a good project," he says. Southern Copper failed its first Environmental Impact Assessment (EIA), he concedes, but the corporation changed its strategy and produced other EIAs that passed.

Plus, he notes, "We have raised three times the fines for violations of our mining. We have improved our capacity for monitoring mining, oil, gas and fishing. We have more monitors. I think this is all working very well."

As for Southern Copper's track record, Pulgar-Vidal says, "I never want to say I trust any company. But I say if the EIA is good, and the plan is good, we can deal with monitoring the environmental impact."

Irresistible force meets immovable object

But back in Cocachacra there is no trust. For the company, or the government.

At 7:30 a.m., Mayor Valencia invites this reporter and my interpreter to take an off-road ride well beyond the farm fields and along the Tambo River. For 20 minutes we bump along a dirt path barely wider than the Nissan BT-50 in which we ride. The truck pulls up alongside a wide barren swale, framed by a set of round treeless hills.

"This is the Tia Maria site," Valencia says, noting that few journalists have ever seen it up close. At this range, the fears that have generated such intense opposition to the mine come into sharp focus. The site is almost literally a stone's throw from the river; maybe 450 meters (500 yards) from the farm valley.

"When they start digging, they will go as deep as 400 meters [1,300 feet]," Valencia says, paging through the EIA. "It will pollute our groundwater. You can feel the wind now. It blows from the mine to the valley. Dust from mining will settle on our crops. When they start bringing out copper, it will destroy everything."

A few hours later, I sit for one last interview in Cocachacra. Jesus Cornejo, square-jawed and square-shouldered, carries himself with the confidence of a leader and the charisma of a Che Guevara. He represents 3,000 farmers opposed to Tia Maria. He has been arrested and held without cause. He has seen friends shot and killed in protests.

When told about the papal encyclical, Cornejo, 48, a devout Catholic and father of three, says, "It is important because we are confronting very big powers. We all believe the church should have a more active role here. And not all of them are on our side, or the side of the environment. This is now out of step with what Pope Francis is calling for."

He vows to get copies of the encyclical and distribute them to fellow protesters. The timing is good, he says. Southern Copper CEO Oscar Gonzales told Reuters in late June that he intends to settle all disputes with the opposition and start construction of Tia Maria in December.

Cornejo just shakes his head. Neither the company nor the government has yet listened to their concerns. The violence and bloodshed, claims of "anti-mining terrorism," and martial law only recently lifted, have left a profound sense of suspicion.

"Agriculture Yes. Mining No … Damn it."

"As long as the people oppose [Tia Maria] in the numbers we have on our side, the mine will not go forward," Cornejo predicts. "Until the government starts to listen, we will fight. They know that if there continue to be revolts here, uprisings will spread across the country. That's what they fear most."

That, and perhaps this: farmers reading the papal encyclical will be heartened and hardened in their resolve, knowing that one of the most influential, popular and holy men on earth is on their side.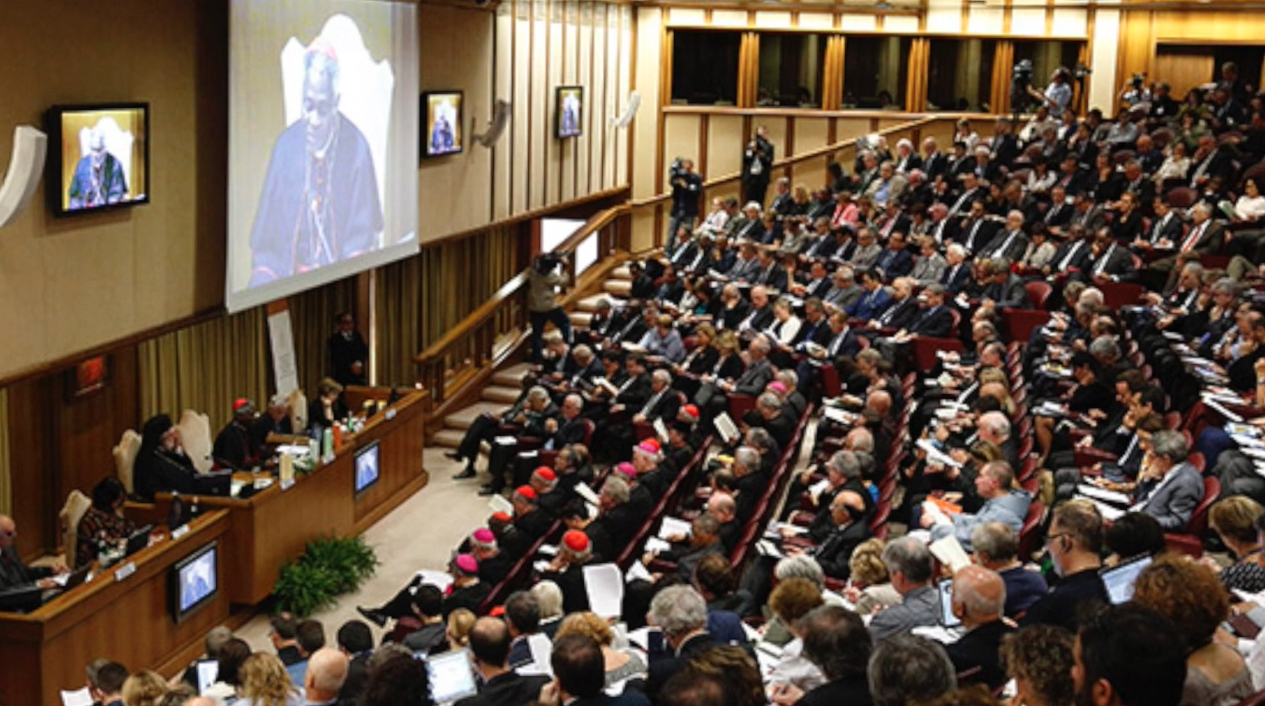 On June 18, 2015, Pulitzer Center grantee Justin Catanoso covered the release of Pope Francis's...
RELATED ISSUES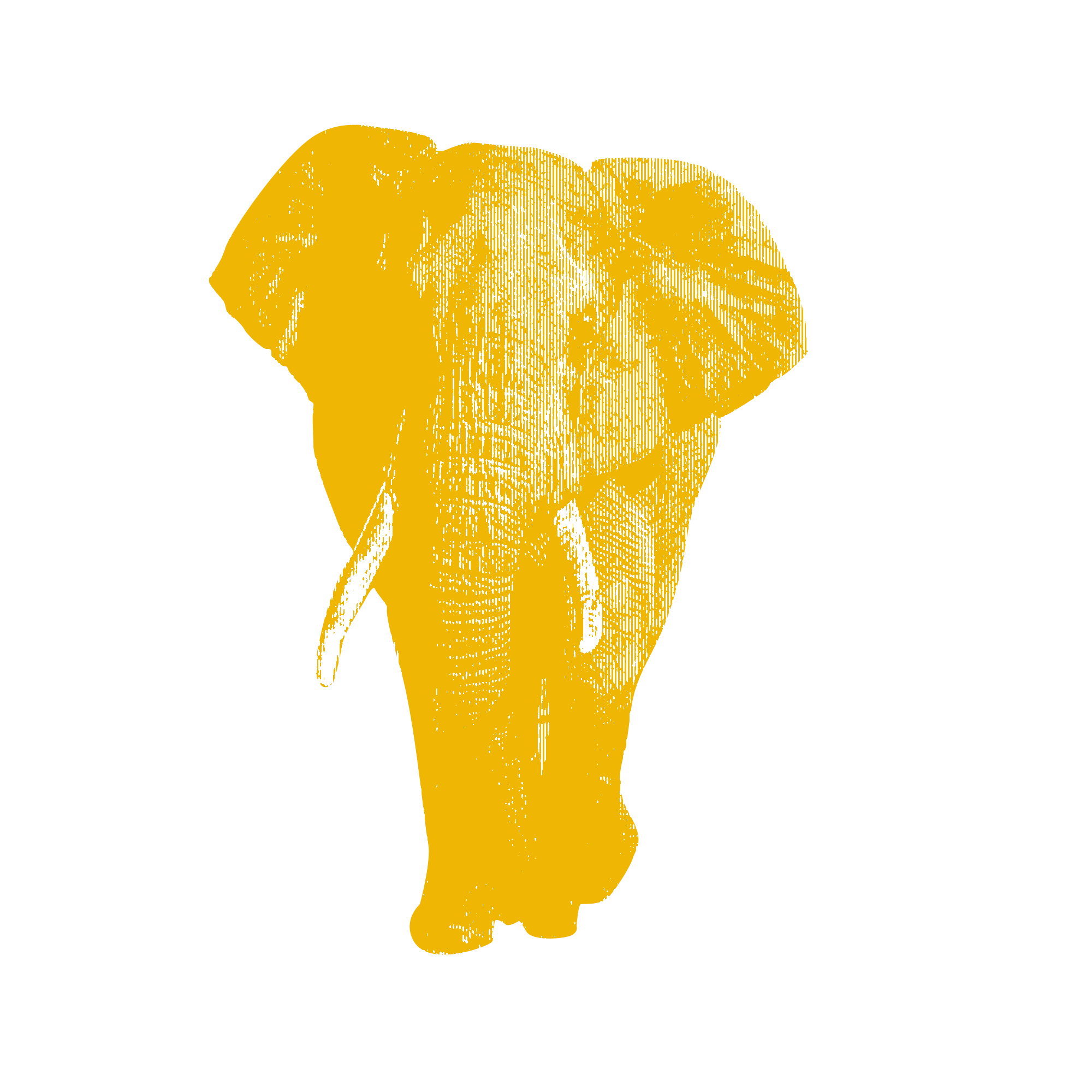 Issue
Environment and Climate Change
Environment and Climate Change

Religion