In April 2014, with the support of the Pulitzer Center on Crisis Reporting, I traveled with the photographer Jason Larkin to Marikana, northwest of Johannesburg, for a project exploring money, power and platinum in the new South Africa.

As the site of a notorious police massacre of striking mineworkers in August 2012, and as the stage for a fresh round of labor struggles in 2014—which unfolded against the backdrop of a critical general election campaign, just as we were visiting—Marikana offered a unique window onto the contemporary fault-lines of the "Rainbow Nation," two decades on from the end of apartheid.

Following our trip, Jason and I produced several text and photo stories, versions of which were published by the Guardian, Foreign Policy and on the Pulitzer Center's own website. Between them, these pieces reached millions of readers, yet we were conscious of the fact that few of them were likely to be drawn from the very communities on South Africa's platinum belt whose lived experiences and political struggles formed the basis of our reporting.

"Platinum" is a small attempt at addressing this issue, and contributes to a growing conversation about the best way in which to produce and distribute in-depth journalism and engage diverse audiences following publication. It takes the form of a standalone publication featuring large double-sided posters of Jason's photos bound together with a booklet containing a long version of my text essay in either English or Xhosa, the language spoken by many mineworkers and their families on the platinum belt.

With renewed support from the Pulitzer Center and the Rosa Luxembourg Foundation in Johannesburg, we were able to design, translate, print and circulate the publication to a broad range of readers, including academics, cultural critics and—most importantly—the residents of Marikana and other nearby settlements, offering them a chance to review and critique the ways in which we had represented and conveyed their stories in our work.

Three hundred free copies of "Platinum" have been handed over to the Marikana Solidarity Campaign—a grassroots organisation that supports mineworker communities on the platinum belt and is campaigning for justice over the 2012 massacre—and will be distributed on the platinum belt through various meetings. Launch events for the publication were also held in Johannesburg, generating positive reviews in the local press, and at the Frontline Club in London, where both critics and defenders of the South African government came together to debate the themes raised by our project.

There are many problematic dynamics built into the current model of mainstream international news reporting. The lack of easy access to media features by some individuals and communities who are the subject of them—especially when such features are in English, when hard copies are only available in countries or cities a long way off (if they exist at all), and where internet connectivity can be limited—is only part of the question, and making a few hundred hard copies of a story available in a bilingual format can only ever be a small part of the answer.

Despite its obvious limitations though, the publication of "Platinum" is intended to help generate and feed into debates about precisely these kind of issues: which voices tend to be heard loudest in the international news arena, how are those voices represented by the media industry, and how can those whose lives have been used as the building blocks for articles, photos and broadcast footage hold journalists accountable?

As reporters, Jason and I are eager to explore new and innovative ways of confronting these questions within our own work. 'Platinum' has enabled us to take some steps towards doing exactly that, and we are very grateful to the Pulitzer Center for their backing.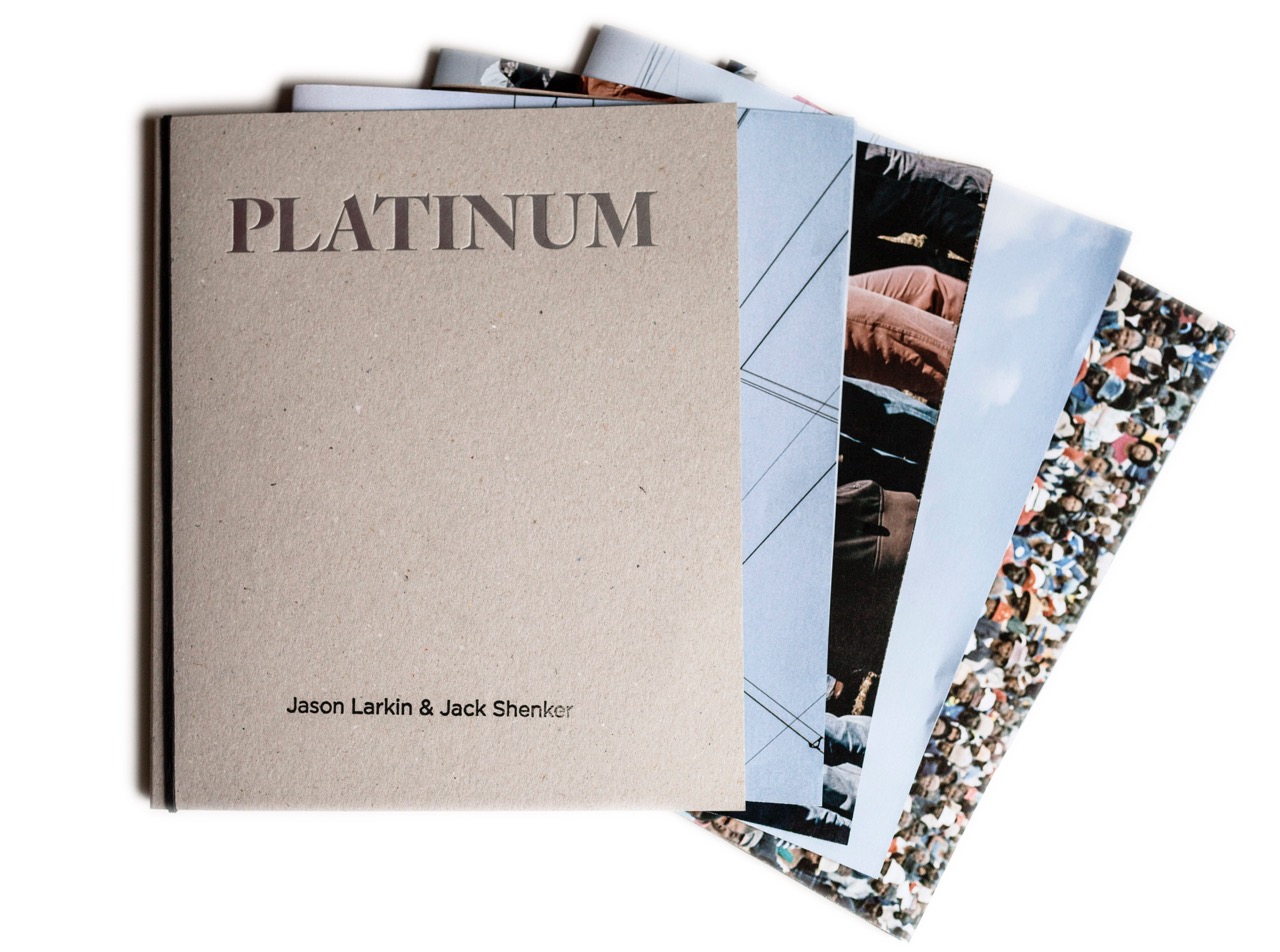 August 16 marks the third anniversary of the Marikana massacre, a dark moment in South Africa's post...
RELATED ISSUES