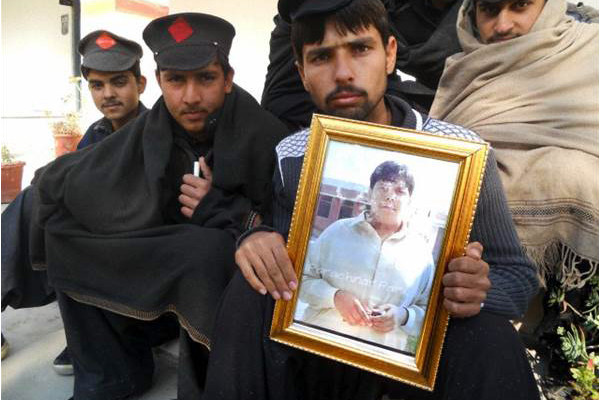 It takes him a while to pick up his phone. When he finally does, Mujtaba Hasan Bangash says he's too tense to answer any questions. His voice is heavy with grief, and understandably so: Just days ago he lost his 15-year-old brother, Aitzaz, who has since been lauded as a national hero. Aitzaz will be posthumously awarded Pakistan's highest civilian honor, the Sitara-e-Shujaat, for protecting hundreds by pouncing on a suicide bomber outside of his school. Still, the boy's untimely end brings mixed emotions for his family in Hangu, a predominantly Shia area in the country's northwest.

Mujtaba, 30, was at home on Monday when he heard there had been a blast outside of his brother's school. He ran to the site of the bombing and asked what happened. "No one was willing to tell me," he recalls after some coaxing. "Even my friends from the village turned away from me. Finally one of them told me, 'Your brother has been martyred.' That's all I was told."

Immediately he began to weep — the two had been close, spending hours together every day. "At that time, I was so sad. So, so sad," he says. "Finally, one friend told me what Aitzaz had done. I had no idea. Then I was happy, but still, I couldn't stop crying."

Now there's scarce a person in Pakistan who does not know of Aitzaz's valor. He had been standing outside of his school's gates last week. Late to arrive, he and a few others were barred from entering during the morning assembly. One of the children standing beside Aitzaz noticed a man who appeared to be in his mid-20s wearing a suicide vest. Everyone turned and ran; everyone, that is, except Aitzaz who ran towards the suicide bomber and after a struggle, detonated the bomb strapped to the man's chest. In so doing, Aitzaz lost his own life, but saved the lives of his schoolmates.

"I never thought for a second that my brother would do something like this," Mujtaba says. "He accepted his own death when he started fighting with the suicide bomber. It's not easy."

His family is pleased that the boy's sacrifice has been recognized with the Sitara-e-Shujaat, which is to be awarded by the president in late March. Prime Minister Nawaz Sharif, who recommended Aitzaz for the award, said in a statement, "Aitzaz's brave act saved the lives of hundreds of students and established a sterling example of gallantry and patriotism."

Many citizens have also praised the boy, saying Pakistan desperately needs just this sort of heroism. On social media, people used the hashtag #OneMillionAitzazs to say that if more people showed his sort of bravery, the country would be a more peaceful place.

Others took issue with this notion. A journalist with Dawn, Zarrar Khuhro penned an op-ed that said, "We don't need more Aitzazs. Not one or one million. What we need is to be worthy of the one we lost."

Khuhro condemned the leaders of Pakistan for not doing more to protect the people from the sort of attacks that would have made for just one more tragedy had Aitzaz not acted so selflessly. "We live in a land where a young child, Aitezaz Hussain [sic], had to give his life fighting a scourge that our own leaders bend over backwards in an attempt to appease," he wrote. "There is sorrow and rage because a nation that can produce such lions does not deserve to be led by such lambs."

Aitzaz's brother Mujtaba has similar sentiments. "It falls on the government to better the situation [for Pakistanis], because this sort of grief, it's really heavy," he says.

Although people in Hangu are celebrating the boy's life, it is bittersweet for those closest to him, and surprising. Few expected Aitzaz to show the bravery he's being praised for after his death. "This is a lesson for the new generation to follow," Aitzaz's cousin, Mudasir Ali Bangash, tells me over the phone. He says many would've described his cousin as jolly and talkative, but now they see him as a hero, not unlike Malala Yousafzai who was shot by Taliban gunmen for advocating for girls' education in October 2012.

Yousafzai has donated 500,000 rupees to Aitzaz's family from her charity and said, "I feel proud of his pious and courageous act. I wish his sacrifice brings peace to my people and my country."

But unlike Malala who was attacked because of her outspoken criticism of the Taliban, Mudasir doesn't believe that Aitzaz's school was targeted for any particular reason. In fact, he refuses to believe that the bombing attempt in the majority Shia community was motivated by sectarianism.

"Bombings are everywhere in Pakistan," he says. "They are targeting schools, they are targeting mosques, they are targeting the innocent people. Nowadays, they are targeting people without discrimination, every sect, everyone they are targeting."

The area has seen violence aimed at Shias, including a bombing last February that killed nearly 27 and injured more than 40 who were leaving a mosque after Friday prayers.

But perhaps the fraught situation for Shias in Pakistan, who make up 20 percent of its population, has added to the jubilation the people of Hangu feel for the ninth grader's act of bravery. "Everyone is coming to me and congratulating me on Aitzaz's martyrdom," his brother Mujtaba says. "But in our house, there is still grief."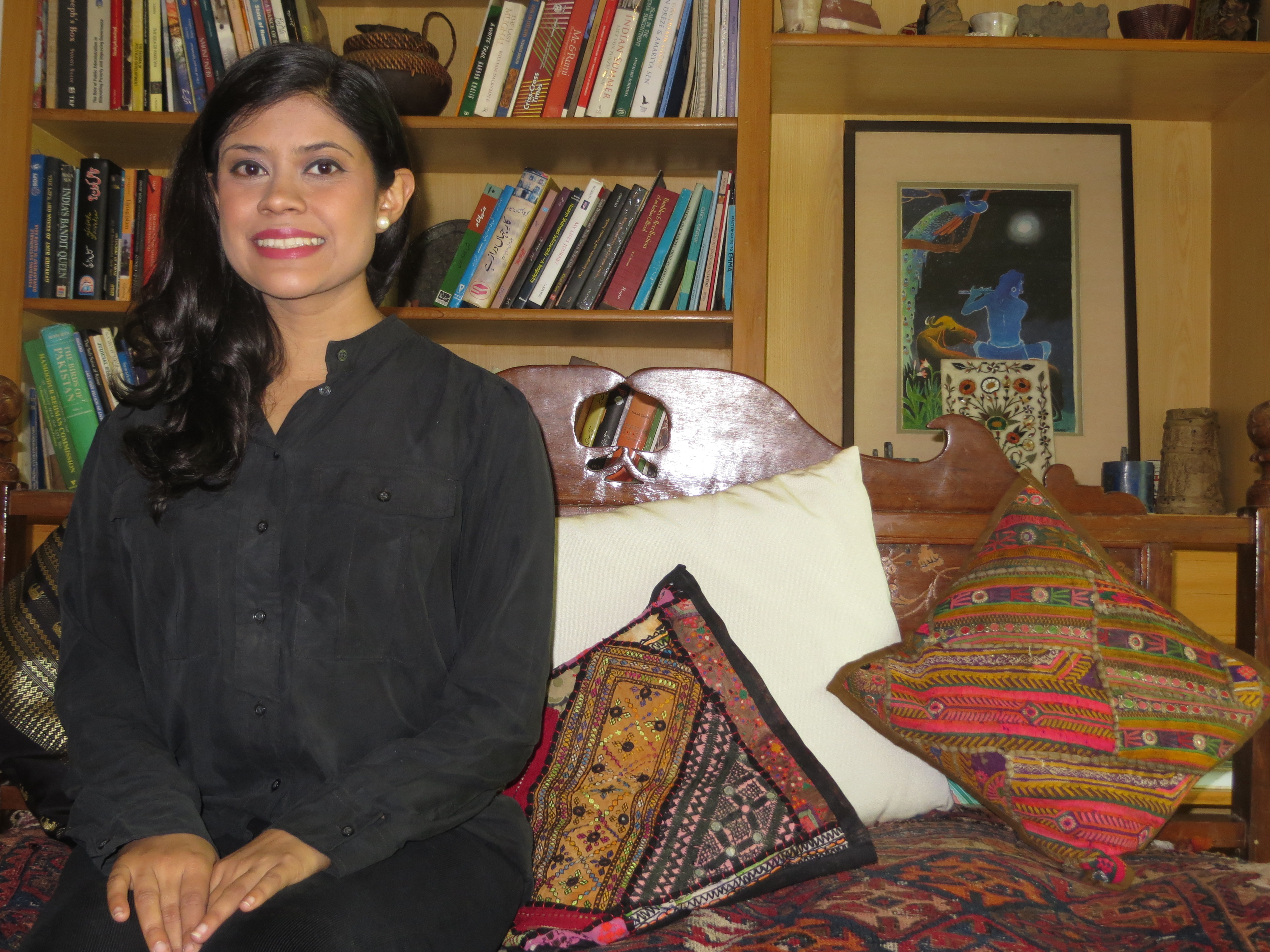 Beenish Ahmed, a freelance journalist, describes some of her experiences reporting on education in...
RELATED ISSUES

Governance

Women

Children and Youth