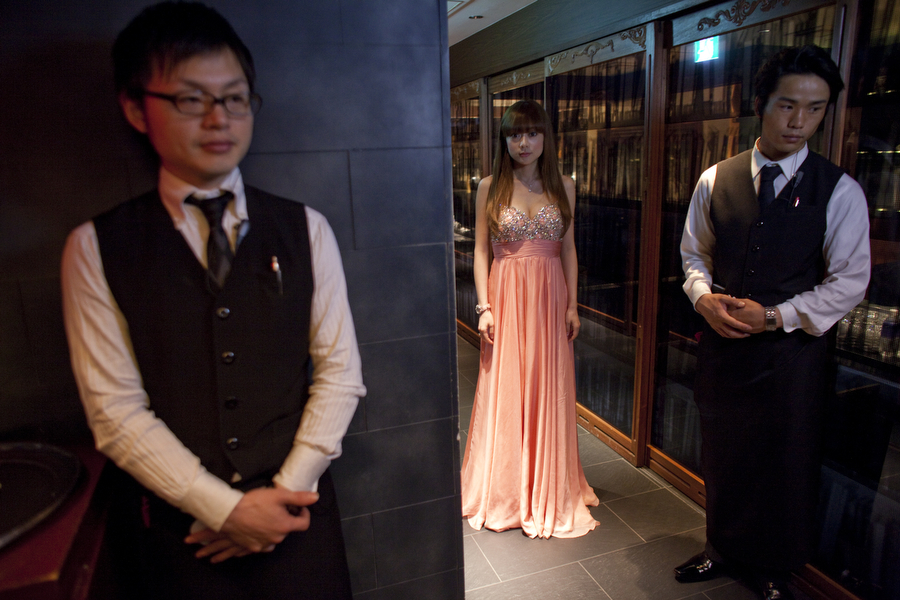 Additional broadcast by NBC News, May 7, 2014.

TOKYO, Japan — Hostesses, women paid to flirt with men at bars or clubs, were once frowned upon along with sex workers — though the vast majority say they never sleep with customers.

But the job has become mainstream, and an increasingly popular career move for young Japanese women. Hostesses grace talk shows, star in television dramas, and have become models and entrepreneurs.

There are at least 70,000 hostess bars and clubs in Japan, according to Japan's National Police agency. Experts say the job's newfound popularity reflects — at least in part — a lack of professional opportunities for Japanese women.

"There are many girls who dream of becoming a hostess these days, but there are also women who chose hostessing because there is no other work for them," says Eriko Fuse, whose organization represents cabaret club workers.

More than 70 percent of low-paying part-time jobs are held by women. Only 65 percent of college-educated Japanese women are employed, compared with 80 percent in the United States, according to a report by Kathy Matsui, a managing director at Goldman Sachs Japan. It is "a significant lost economic opportunity for the nation," she says.

The numbers tell a grim story: Women earn only 69.8 percent of what men make in Japan. And just 9.8 percent of managers are women, according to International Labor Organization, compared with 42.7 percent in the US. While Japan ranks as the 3rd largest economy in the world, it ranks 104th in women's economic participation and opportunity out of 136 countries.