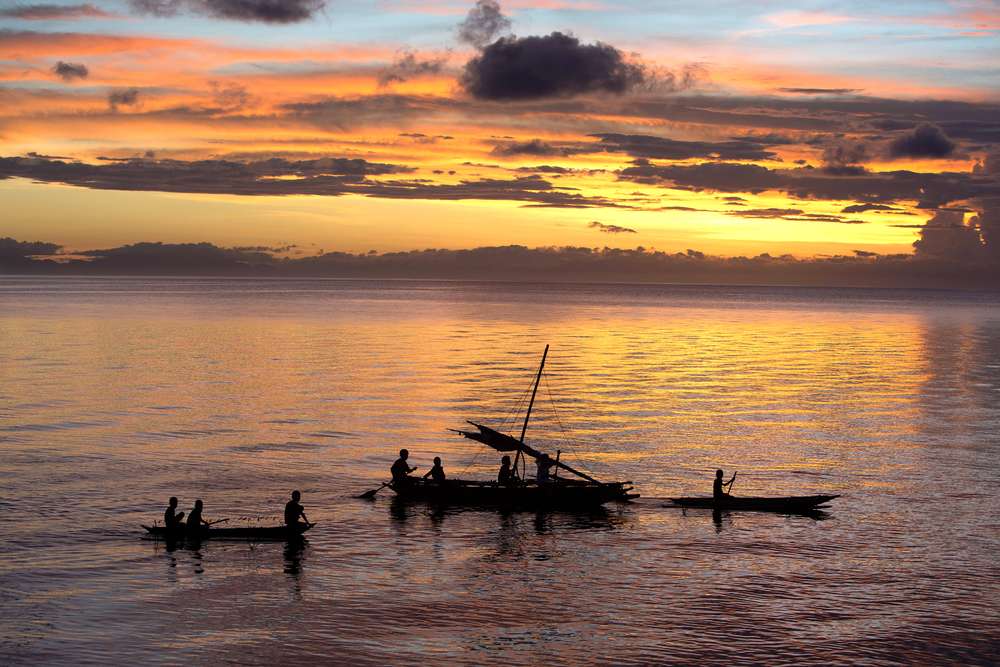 NORMANBY ISLAND, Papua New Guinea — Katharina Fabricius plunged from a dive boat into the Pacific Ocean of tomorrow.
She kicked through blue water until she spotted a ceramic tile attached to the bottom of a reef.
A year earlier, the Australian ecologist had placed this small square near a fissure in the sea floor where gas bubbles up from the earth. She hoped the next generation of baby corals would settle on it and take root.
Fabricius yanked a knife from her ankle holster, unscrewed the plate and pulled it close. Even underwater the problem was clear. Tiles from healthy reefs nearby were covered with budding coral colonies in starbursts of red, yellow, pink and blue. This plate was coated with a filthy film of algae and fringed with hairy sprigs of seaweed.
Instead of a brilliant new coral reef, what sprouted here resembled a slimy lake bottom.
Isolating the cause was easy. Only one thing separated this spot from the lush tropical reefs a few hundred yards away.
Carbon dioxide.
In this volcanic region, pure CO2 escapes naturally through cracks in the ocean floor. The gas bubbles alter the water's chemistry the same way rising CO2 from cars and power plants is quickly changing the marine world.
In fact, the water chemistry here is exactly what scientists predict most of the seas will be like in 60 to 80 years.
That makes this isolated splash of coral reef a chilling vision of our future oceans.
This excerpt is from "Sea Change" an in-depth multimedia series on ocean acidification produced by The Seattle Times. See the full presentation of articles, pictures, graphics and video.
RELATED ISSUES