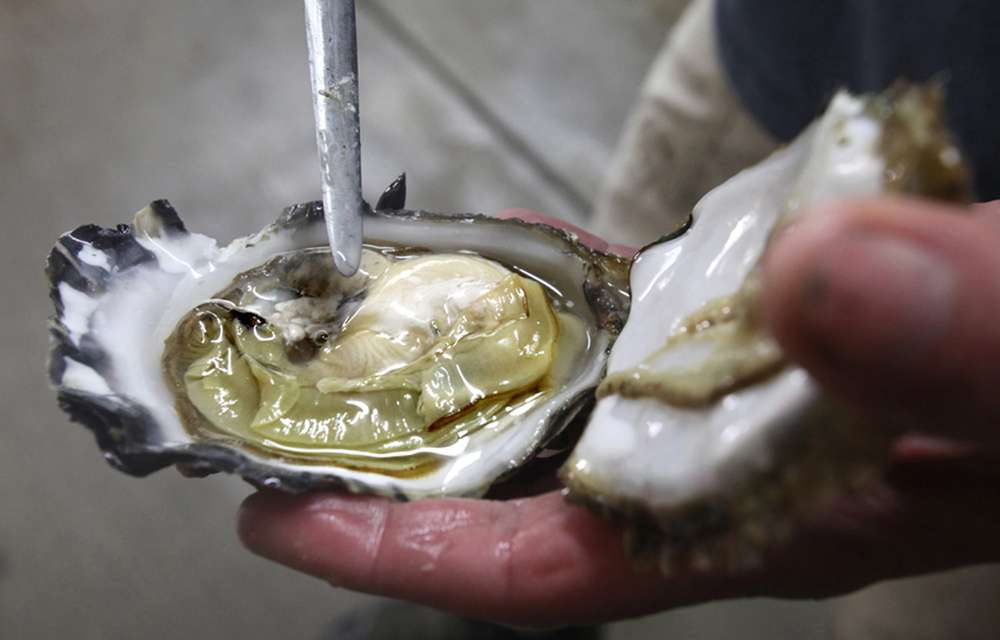 HILO, Hawaii — It appears at the end of a palm tree-lined drive, not far from piles of hardened black lava: the newest addition to the Northwest's famed oyster industry.
Half an ocean from Seattle, on a green patch of island below a tropical volcano, a Washington state oyster family built a 20,000-square-foot shellfish hatchery.
Ocean acidification left the Nisbet family no choice.
Carbon dioxide from fossil-fuel emissions had turned seawater in Willapa Bay along Washington's coast so lethal that slippery young Pacific oysters stopped growing. The same corrosive ocean water got sucked into an Oregon hatchery and routinely killed larvae the family bought as oyster seed.
So the Nisbets became the closest thing the world has seen to ocean-acidification refugees. They took out loans and spent $1 million and moved half their production 3,000 miles away.
"I was afraid for everything we'd built," Goose Point Oyster Co. founder Dave Nisbet said of the hatchery, which opened last year. "We had to do something. We had to figure this thing out, or we'd be out of business."
Oysters started dying by the billions along the Northwest coast in 2005, and have been struggling ever since. When scientists cautiously linked the deaths to plummeting ocean pH in 2008 and 2009, few outside the West Coast's $110 million industry believed it.
This excerpt is from "Sea Change" an in-depth multimedia series on ocean acidification produced by The Seattle Times. See the full presentation of articles, pictures, graphics and video.
RELATED ISSUES