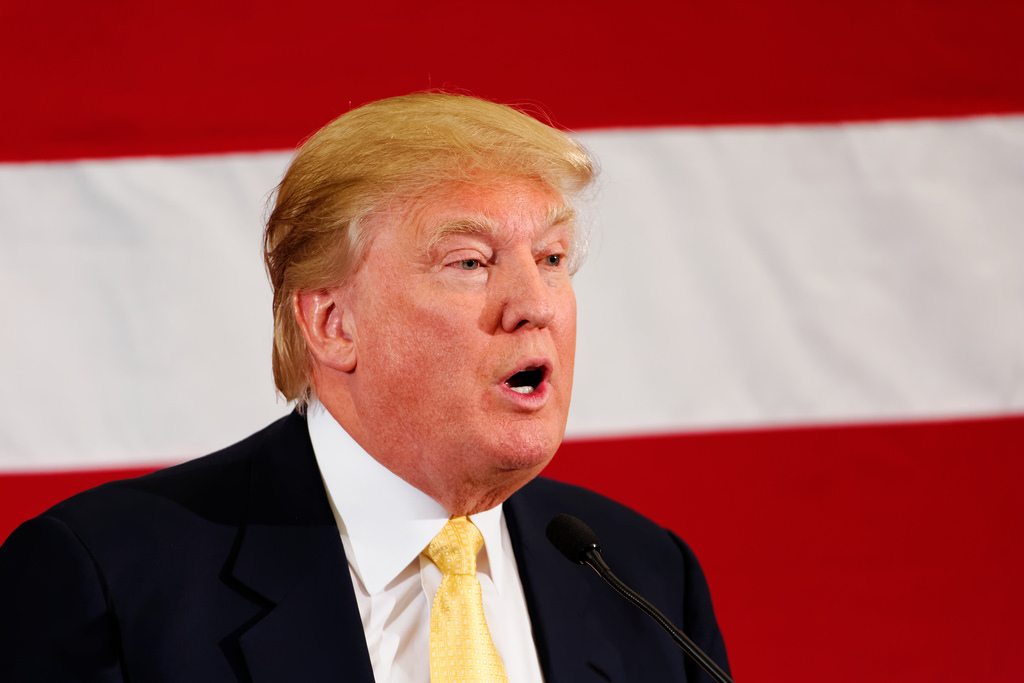 Sometimes President Trump's simplistic, transactional view of the world allows him to see a truth that others have swept under innumerable rugs. Trump is right that China has taken unfair advantage of US companies, with insufficient pushback from Republican and Democratic administrations. But that's where his Rain Man powers of perception end. Trump's (mis)understanding of the most rudimentary rules of trade and foreign policy has him wielding a blunt cudgel where a sophisticated tool is needed. Leading us headlong into a trade war isn't going to solve the problem.
For four decades, US presidents and business leaders hungry for access to China's cheap labor and potential 1 billion-plus consumers gave away and tolerated too much, from theft of intellectual property and forced technology transfers to massive state subsidies for Chinese companies and barriers to foreign investment.
Trump is right that this needs to be fixed. But his version of hardball misunderstands the issues; he obsesses over "trade deficits" without comprehending trade's benefits. He is also playing politics ahead of elections; a New York Times survey found 73 percent of Republicans approve of his tariffs and his tax policy.
On Tuesday, the president wrongly claimed on Twitter, "China has openly stated that they are actively trying to impact and change our election by attacking our farmers, ranchers and industrial workers because of their loyalty to me." Trump wants to cast China as bogeyman, even though US intelligence agencies concluded it was Russia that interfered in 2016 and continues to meddle. He added, "There will be great and fast economic retaliation."
The problem is that playing the tough-guy from reality TV doesn't translate into successful diplomacy with our top trading partner. Trump announced 10 percent tariffs on $200 billion worth of Chinese imports — everything from consumer electronics to home goods — on top of earlier rounds of tariffs on $50 billion of Chinese goods. He threatened tariffs on $276 billion more if China retaliates, a move that would impose taxes on every Chinese import to the United States, affecting 4 percent of global trade.
Beijing has responded by slapping its own tariffs on $110 billion in US goods. China doesn't import enough US products to match the latest action dollar for dollar, but it has other levers.
Paul Haenle, director of the Carnegie-Tsinghua Center in Beijing and a former adviser to George W. Bush and Barack Obama, says China is considering export controls, discriminatory application of regulations, and restrictions on business licenses. US executives in China have already reported increased inspections of shipments, delays, and other hassles.
What's the impact on voters back home? Tariffs are paid by importers, who pass the cost on to consumers, meaning everything from Walmart to the Apple store could get more expensive. Manufacturers who depend on imported components and raw materials will suffer. US exporters, including farmers, will feel the pain if China stops buying our corn, soybeans, pork, and poultry. And that's not even the worst case. If a full-blown trade war ensues, we could see fraying of the hard-won rules-based global trading system.
While it's true the US has tolerated bad behavior by China — including currency manipulation — it's also a fact that managing China's rise has been a success story by and large. China has grown wealthy without being antagonistic to the United States. It's a competitor but not an enemy. The US consumer enjoys cheap cost of living thanks to goods made with Chinese labor. The real reason people don't "buy American" is because they want the lowest price, and better wages in the United States make competitive pricing impossible.
So how does this play out?
James McGregor, chairman of APCO Worldwide's Greater China operations, said US businesses in China welcome "pushback" against unfair practices. But "Trump expects China to change its core system as the opening move," said McGregor, and that's not going to happen. Instead, the United States should "make it difficult for China to be successful with the policies, and that means tightly restricting Chinese technology licensing, acquisitions, and investments."
Jake Parker, vice president of China operations at the US-China Business Council, agrees. "A better way to get leverage and avoid retaliation that will harm the American economy and jobs is to work with like-minded countries on a coordinated approach to China."
Great advice. But working with like-minded countries on coordinated approaches isn't Trump's modus operandi. Instead, we're getting an object lesson on the Art of Not Making a Deal.