WITHOUT any sense of shame, Indonesia exhibited a dishonest stance before the international community regarding the slowdown in deforestation. This misleading claim was made by President Joko Widodo at the United Nations Climate Change Conference (COP26) in Glasgow, Scotland. Widodo, also known as Jokowi, claimed that deforestation in Indonesia was at the lowest level in the last two years and that burning of forests had fallen by 89 percent.
The fact is that Indonesian forests continue to be cleared without adequate rehabilitation. According to official government data, from 2019 to 2020, deforestation covered 115,460 hectares, but only 3,100 hectares of land was rehabilitated. Data from a number of forest monitoring organizations shows that deforestation in Indonesia is still more than that.
---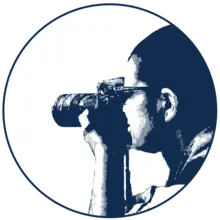 As a nonprofit journalism organization, we depend on your support to fund more than 170 reporting projects every year on critical global and local issues. Donate any amount today to become a Pulitzer Center Champion and receive exclusive benefits!
---
On the burning of forests, Jokowi's claim about the commitment of Indonesia to dealing with the climate crisis was also rather strange. Last year, burning of forests fell from 1.6 million hectares to 300,000 hectares. But this was because of the pandemic and high levels of rainfall, not due to government endeavors.
The many hydrometeorological disasters in Indonesia are proof that the effort to protect our environment has not succeeded.
An investigation by Tempo in Papua shows that a number of companies holding forestry concession rights are in violation of rules and provisions regarding sustainable forest management. These transgressions range from felling trees not covered by the work plan or that are outside concession areas to avoiding taxes. All of these violations are the result of the major shortcomings in the timber legality verification system (SVLK), which the government claimed is the best way to prevent illegal logging.
If the SVLK was managed properly, problematic timber from Papua would not be sent overseas from Indonesia. On paper, the system is able to track timber that has been felled in violation of the rules, meaning that a certificate of legality would not be able to be issued. On top of this are the environmental problems and conflicts with indigenous people because many of the companies' concessions encroach on customary lands.
The root of the problem with the SVLK is one that is protracted and remains unsolved: the independence of the certification agencies. The SVLK allows certification bodies to carry out audits and receive funds from timber companies. As a result, instead of identifying illegal timber, the SVLK has become a system of 'green washing' illegal timber in Indonesian forests.
Therefore, rather than making claims of spurious achievements that embarrass us in the international community, Jokowi should demonstrate his commitment to improving forestry management. Indonesia's forests are being damaged because the state has no commitment to accountable environmental protection.
Also read: Opinion: Social Forestry Initiative to Stop Deforestation
But the government is also building castles in the air. A day after Jokowi signed the agreement to stop deforestation by 2030 in the Glasgow Declaration, Environment and Forestry Minister Siti Nurbaya Bakar refuted Jokowi's claims in Glasgow.
On Twitter, she wrote, "The massive development in Jokowi's era will not stop in the name of carbon emissions or deforestation." Instead of thinking about stopping deforestation to control development, the Indonesian government is thinking exactly the opposite. This statement by Minister Siti Nurbaya is another proof of Jokowi's lack of commitment to help prevent global warming.
RELATED ISSUES
RELATED INITIATIVES