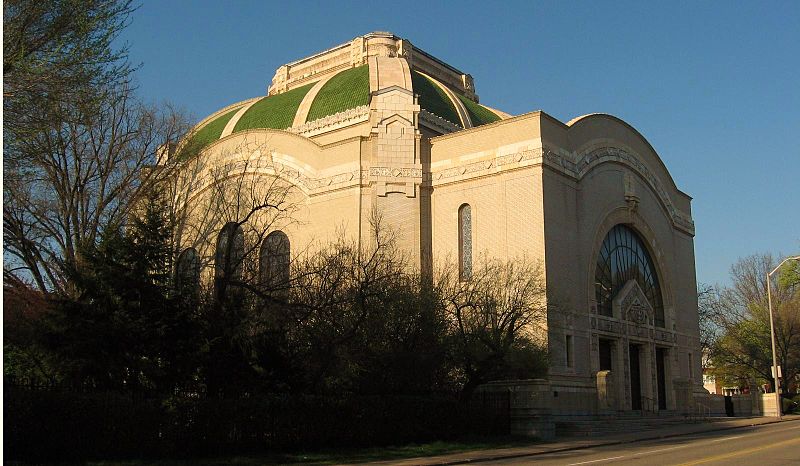 WASHINGTON
The deadliest attack on Jews in US history hit excruciatingly close to home. I was born in Pittsburgh, raised a few blocks from the Tree of Life synagogue, in a tranquil middle-class enclave where 11 of my former neighbors were massacred for exercising their right to religious freedom.
The backbone of Squirrel Hill is a vibrant Jewish community, but it's more than that: it's a multicultural, multiracial, multi-faith neighborhood that embodies the ideals of tolerance and kindness modeled by Fred Rogers, the late children's television legend who lived down the street from my first home. As a kid, I could roam my leafy neighborhood unsupervised, catching fireflies in mayonnaise jars and racing Big Wheels, because neighbors looked out for each other. The Jewish Community Center is flanked by Episcopal and Presbyterian churches; Asian cafes are as common as Kosher markets. This was an attack not only on Jews, but a dagger in the heart of Mister Rogers' Neighborhood — an attack on our rights and our values as Americans.
Fighting hate with love, students at my alma mater Allderdice High School — a public school of diverse races, backgrounds, incomes, and faiths — organized a vigil hours after the attack that drew thousands of mourners citywide, including Barbara Burstin, the mother of one of my best friends. She taught Hebrew school at Tree of Life and now teaches history at the University of Pittsburgh and Carnegie Mellon University, focusing on America's response to the rise of Adolf Hitler. Burstin can't help reflecting on parallels today to anti-Semitism that underpinned the tardy reaction of the United States to the extermination of Jews in Europe. "I teach the impact of propaganda, our values and responsibilities as citizens, that leadership matters. That a bystander can be as complicit as a perpetrator," she said.
Tree of Life is the second-oldest synagogue in Pittsburgh, founded during the Civil War. Its rabbis have included leaders in social justice and interfaith dialogue. The congregation recently promoted "National Refugee shabbat" organized by the Hebrew Immigrant Aid Society, a nonprofit that has resettled mostly Jewish immigrants since 1881; today, the society helps refugees of all faiths fleeing war and gang violence. In an Internet posting before his rampage, the alleged synagogue shooter asserted that it was helping bring "invaders in that kill our people. I can't sit by and watch my people get slaughtered."
Why did this man channel irrational fear and hatred into mass murder? He was active on right-wing and white-nationalist cavities of the Internet that have amplified President Trump's dire and often false claims about Central American migrants. Does hateful, scaremongering rhetoric — or even a statement that there were "very fine people" at a neo-Nazi rally — normalize or incite violence? The president is headed on Tuesday to Squirrel Hill, where Holocaust survivors and descendants may have some thoughts on that.
My childhood friend Andrea Schneider, now a law professor and expert in alternative dispute resolution at Marquette University, is trying to figure out how those tools might help defuse inflammatory rhetoric that fans anti-Semitism, racism, and other hate. The day before the Pittsburgh attack, two African-Americans were killed at a Louisville supermarket by another angry white man, who had first tried to burst into a black church. Sending "thoughts and prayers," as our politicians invariably do after massacres, is not the answer. As Schneider pointed out, "The people killed on Saturday were already praying."
The answer begins with direct engagement with those spewing hate, and that's hard. On social media, partisans get sucked into echo chambers where they amplify anger and conspiracies. In the widely studied phenomenon of "group polarization," when like-minded people listen to one another and shut out opponents, they tend to become radicalized, both on the left and right. Cass Sunstein, a Harvard Law professor, writes that us-versus-them rhetoric makes extremist violence more likely than in its absence. "Evil," "dangerous," "animals," "an invasion," "a thief," "the true Enemy of the People" are just a few labels the president has used to dehumanize opponents. While First Amendment case law means courts wouldn't hold him culpable for incitement, it's hard to imagine discourse more antithetical to the empathy and kindness Mister Rogers modeled.
The problem didn't start with Trump, and it won't end with him — we have to somehow get past his penchant for dividing us. "We don't have to argue about what Trump actually believes. The fact is he's called himself a nationalist and white nationalists think he's talking to them," Schneider said. "Language matters, and we have to figure out how to argue again with respect. Of course we have differences, and we're better because of it. But when that devolves into 'you're not worthy of living in the same country or living at all,' that's when lines need to be drawn."
So what does Mister Rogers teach us? His show debuted nationally in February 1968; months later, Martin Luther King Jr. and Bobby Kennedy were assassinated. The faith-in-humanity-restoring 2018 documentary "Won't You Be My Neighbor?" shows Rogers, an ordained Presbyterian minister, addressing grief and fear and the word "assassination." With his slow, soothing voice and make-believe puppets, Rogers tackled hard issues: jealousy, loneliness, hate, race, disabilities, death. He modeled love, kindness, and acceptance.
Junlei Li, former director of the Fred Rogers Center and senior lecturer at Harvard's Graduate School of Education, believes Rogers would have responded to the attack on his neighborhood by invoking his favorite word, "reconciliation." That begins, Li said, with mending our relationship to ourselves. Hate-criminals and mass murderers "invariably are people who have an utterly broken relationship with themselves." Next, we must repair relationships with our neighbors, by not seeing them as threats. Finally, we need to restore "our relationship with creation. Global warming and our failure to stop it is about our broken relationship with nature," Li said. Fix ourselves, our treatment of others, our world.
After the 9/11 terrorist attacks, a shaky Rogers filmed a public service spot for a shaken nation. "We are all called to be 'Tikkun Olam,' repairers of creation," he began, using a Hebrew phrase that means acts of kindness to improve the world. "Thank you for whatever you do . . . to bring joy and light and hope and faith and pardon and love to your neighbor and yourself."
After the deaths at Tree of Life, that message is powerful, and more resonant than any words that would continue to divide us.