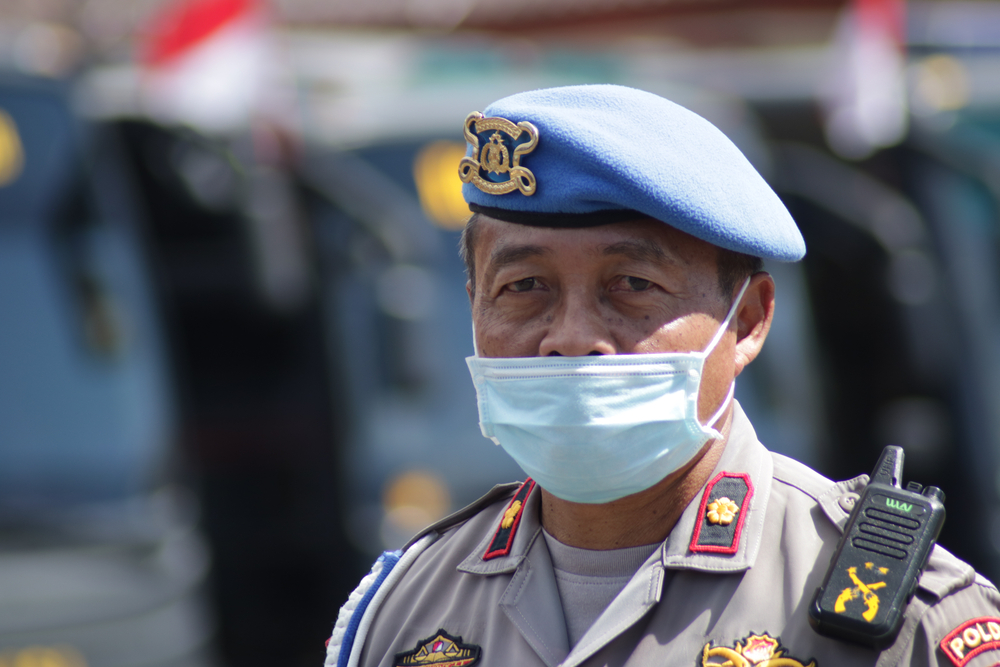 Scientists in Indonesia are exasperated at the country's response to the COVID-19 pandemic, calling it shambolic and secretive, with a lack of coordination between the national and provincial governments. They also complain that officials have sometimes snubbed their efforts to help.
"We have missed many opportunities in the past. What we need now is strong leadership to tackle the pandemic," says Nurul Nadia, a public health expert at the Center for Indonesia's Strategic Development Initiatives. She and others say the country needs a clear national strategy for lockdowns and a dramatic increase in testing capacity if it is to control what—at least by official numbers—is a comparatively small outbreak.
As of 18 April, Indonesia had 6248 confirmed COVID-19 cases, including 535 deaths. Nearly half of the known burden is in the capital, Jakarta, but all 34 provinces now report cases.
Epidemiologists say the number of actual cases is much higher. According to an estimate by Timothy Russel and colleagues at the London School of Hygiene & Tropical Medicine, published last month, only 5.4% of all symptomatic cases are reported in Indonesia, which means the country likely has well over 100,000 cases by now. One sign that COVID-19 is widespread is that mortality is spiking: Reuters reported last week that Jakarta had 4400 funerals in March, 40% more than in any other month since January 2018.
Thousands of migrant workers left Jakarta and returned to their hometowns in March, when the disease began to surge in the city, potentially spreading the virus around the country. Scientists have warned about another exodus just before 23 May, when Muslims celebrate Eid al-Fitr, a holiday marking the end of the Ramadan. A survey by the Indonesian Institute of Sciences (LIPI), in collaboration with academic researchers, found that 43% of respondents on Java hope to visit family then, some of them on other islands. "There will be a surge of positive cases and deaths if we don't limit mobility soon," says Henry Surendra, an epidemiologist at the Eijkman-Oxford Clinical Research Unit in Jakarta. "I am afraid that many areas will end up like Jakarta," Nadia says.
The Indonesian government, worried about paralyzing the economy, has long downplayed the danger of the pandemic. In early March, Achmad Yurianto, the director-general for disease control at Indonesia's Ministry of Health, told Science he doesn't care what scientists say about the pandemic because "they are not important if their information only creates panic." Health minister Terawan Agus Putranto suggested in February that prayer helped keep COVID-19 out of the country.
The Ministry of Health has authorized large-scale social restrictions or partial lockdowns for cities and provinces, providing they can show an escalating number of deaths and extensive local transmission. They must also demonstrate that they're able to meet residents' basic needs during the lockdown. But Nadia says many governors lack the epidemiological support to do such analyses. "Should we wait for widespread infection and seeing people die first?" she asks. "If so, the concept of prevention won't work." So far, the health ministry has approved lockdown proposals from 10 cities, but compliance is low.
Meanwhile, testing—a huge challenge in a country of more than 267 million, scattered over some 6000 islands—has been lagging. So far Indonesia has tested fewer than 40,000 people. Wide-scale testing may come too late for cities with a major outbreak, but if combined with isolation of patients and quarantining of their contacts, it could still help contain the virus in places where it has just arrived, says Panji Hadisoemarto, an epidemiologist at the University of Padjajaran in Bandung. "Better late than never."
The government has assigned 132 referral hospitals around the country to take nose and throat swabs from suspected cases. But many lack the protective equipment to take samples safely. As a result, patients must sometimes be driven to hospitals many hours away. And the hospitals don't run the tests themselves; the samples are sent to one of 32 designated test labs, causing further delays.
Seeking to increase testing capacity, the Indonesian Biomedical Association (PBMI) has identified 106 laboratories in 25 provinces that meet the World Health Organization's technical requirements to test for COVID-19. Their findings, presented in early April, were "quickly welcomed" by Indonesia's national COVID-19 Task Force, says Fenny Dwivanny, a molecular biologist at the Bandung Institute of Technology. That same day, health minister Terawan Agus Putranto issued a letter allowing qualified labs to do the tests.
But on 15 April, Yurianto told the press that the health ministry will authorize only 78 labs to scale up testing. "We are dealing with a very deadly virus. We can't just do the PCR tests in any lab," he says.
Labs, even in the capital, also face a shortage of swabs, reagents, and protective gear, says Ahmad Utomo, a molecular biologist and senior advisor at PBMI. Utomo is encouraged, however, that the Ministry of State-Owned Enterprises is installing 18 PCR machines and 2 RNA extractors—robots that can isolate viral RNA faster and more safely than humans can—in hospitals run by the ministry in 12 provinces. (The ministry did not respond to a query from Science about details of its testing plans.
The Indonesian Young Scientists Forum (YSF) has also urged the health ministry to involve Indonesian scientists in sequencing the genomes of SARS-CoV-2 isolates from the country. So far, health ministry researchers have submitted only four partial sequences from Indonesia submitted to GISAID, the online database where scientists from around the world deposit their sequences. YSF scientists had an online meeting with ministry officials on 17 April to discuss collaboration, but "no definitive decisions were taken," says Berry Juliandi, a biologist at Bogor Agricultural University and YSF spokesperson.
Despite their frustration, many scientists are eager to work with the government, says Utomo. "Just show us the way and have a friendly attitude," he says. "Open the doors for us."
---
COVID-19 Update: The connection between local and global issues–the Pulitzer Center's long standing mantra–has, sadly, never been more evident. We are uniquely positioned to serve the journalists, news media organizations, schools, and universities we partner with by continuing to advance our core mission: enabling great journalism and education about underreported and systemic issues that resonate now–and continue to have relevance in times ahead. We believe that this is a moment for decisive action. Learn more about the steps we are taking.