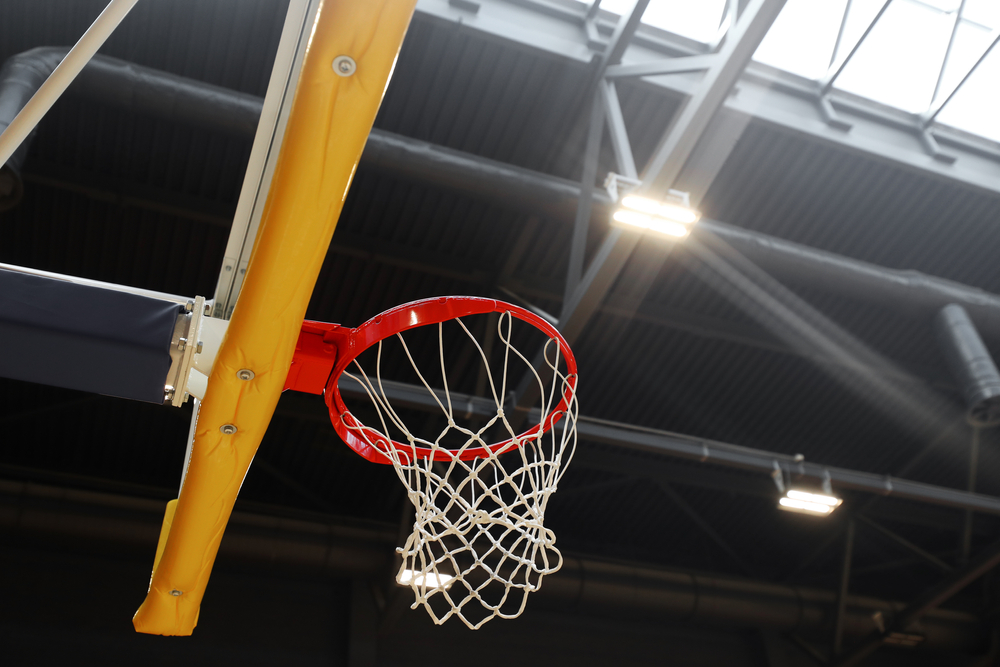 It may not be as fraught as the debate over reopening schools, but trying to reboot sports of any type during a pandemic also presents a heady challenge. In Europe, where the coronavirus has mostly subsided, resuming professional sports has been relatively straightforward: Several major professional soccer leagues, including the Bundesliga and the Premier League, have wrapped up seasons with few incidents. But in countries such as the United States, where COVID-19 remains ubiquitous, restarting massive professional sports leagues has been an uphill battle.
Take Major League Baseball's (MLB's) faltering start last week to its abbreviated season. Hours before the league's first game, one of the star players on the reigning world champion Washington Nationals tested positive for COVID-19 and was pulled from the lineup. Less than 1 week later, MLB games are already being canceled or postponed. On the Miami Marlins, almost half of the players have tested positive for SARS-CoV-2, the virus that causes COVID-19.
Other U.S.-based leagues in the early stages of their restarts are taking more cautious approaches. Though most of its 31 teams are based in the United States, the National Hockey League has sent all of them to play in one of two cities in Canada, where community spread of COVID-19 is dramatically lower. Meanwhile, 1600 kilometers south in COVID-19–ravaged Florida, the National Basketball Association (NBA) plans to restart its season this weekend inside what it hopes is a protective "bubble" at Walt Disney Resorts.
The sport bubble strategy can work, at least to an extent. The National Women's Soccer League, which set up an isolated campus in suburban Utah, completed an eight-team tournament, although one team was forced to withdraw because it had infected players. Major League Soccer, which also set up at Disney World in Florida, has gotten through about half of its own tournament; two of 24 teams so far have dropped out after players tested positive for the virus.
Perhaps the biggest U.S. success story thus far comes from a relatively little-known contest called The Basketball Tournament (TBT), which awarded a $1 million prize to the winner of this year's 24-team competition. In early July, TBT navigated through the pandemic—despite several positive coronavirus tests in players and staff before and during the competition—thanks to planning help from a former Olympic swimmer–turned–public health expert, Tara Kirk Sell of Johns Hopkins University.
Sell, who specializes in trying to reduce the health impacts of large-scale events such as disasters and terrorism, advised TBT—which has been running since 2014 and is perhaps the sport's premier winners-take-all competition—on issues such as transportation, lodging, hygiene, and how to test players, coach, and staff for SARS-CoV-2. "I was excited by the idea of a collaboration between private organizations and public health that could help us all figure out what we can do, and how we can do it safely," she says.
"We had to get the little things right"
The seeds of the partnership were planted in March, after NBA suspended its season when Rudy Gobert—the Utah Jazz's rim-busting, 2-meter-tall, 115-kilogram center—tested positive for COVID-19. That news "immediately called our event into question, all of sports, and … life as we knew it into the question," says Jon Mugar, CEO of TBT. At the same time, Mugar knew the competition's importance to the hundreds of players who converged from across the country every year for a shot at the money, the bragging rights, and maybe even an NBA contract.
To decipher how the teams could play safely, Mugar read "every article [he] could get his hands on" that spoke to the management of sports and other kinds of large-scale events during an infectious outbreak. After contacting more than 50 public health and biosecurity specialists, he was referred to Sell. They clicked immediately: "She was intimately in touch with the importance of sports in society and culture," Mugar says.
From Sell's standpoint, TBT could be in some respects described as a natural culmination of her professional life. She has always been "intrigued" by the emotional power sports hold to advance the public health. For members of certain minority communities, star athletes from similar backgrounds in MLB or NBA can be seen as both advocates and role models for the community's safety. When NBA basketball star Steph Curry speaks on Instagram to Anthony Fauci, director of the National Institute of Allergy and Infectious Diseases and a leader of the U.S. COVID-19 response, those who admire and trust the player might pay heed to the scientist more than they would in other circumstances.  
Sports, in this way, must be considered as much a part of a national public health strategy as funding for vaccines, says Sell, whose doctoral thesis evaluated the "media and policy responses to … dreaded communicable diseases" such as Ebola. She feels a particular urgency to this end—because the "loss of trust, increased division, and outright confusion" surrounding COVID-19 has meant doubt in U.S. health authorities has been mounting since April.
Competitions like TBT provide the "model environment" for discovering how interactions of humans in close quarters can be handled safely during the COVID-19 era, Sell says. Pulling off such events, which incrementally restore aspects of normal social life, are the best route to rebuilding trust in public health authorities, she suggests. But they are also high stakes: "No doubt, events like [TBT] have all the makings of superspreading opportunities," she says. "We [had] to get the little things right."
Eighteen iterations later, a plan "to leave no stone unturned"
In late April, through a series of teleconferences with the TBT staff, Sell "pounded into our heads that the devil was in every last detail," Mugar says. The goal, he notes, was "to leave no stone unturned to derisk every touchpoint."
The foundation of the TBT plan was built on saliva tests meant to detect proteins associated with active infection of SARV-CoV-2: Players would take six over the course of the 11-day tournament. To ensure results would be accessible within 18 hours, TBT enlisted a Rutgers University–associated lab within driving distance, should inclement weather prevent flights. (Such saliva "antigen" tests are not as sensitive and accurate as tests looking for viral genes—but they are cheaper, faster, and if used regularly enough, some scientists say, they can still stop an outbreak quickly. TBT used viral genome assays on nasal swabs only to confirm positive saliva tests, and MLB is adopting a similar strategy.)
In turn, clear hygiene protocols, including disinfecting objects such as benches, room keys, gym equipment, and water bottles, would reduce the risk of transmission from any one individual to another. Laundry would be handled centrally, signage defined how players should reduce the risk of transmission in shared spaces such as elevators and dining halls, and text message reminders to maintain precautions for hand washing and mask wearing would be constant.
Sell and Mugar also designed a health monitoring questionnaire that players could complete on their smartphones twice daily, in the hopes of catching COVID-19 symptoms that developed in between saliva tests—or in case of false negative tests (which could inappropriately lead a player who was sick to be cleared). An incomplete questionnaire—or one that noted worrisome symptoms such as fever or shortness of breath—would constitute criteria for isolating a player. Finally, in the near-inevitability that players tested positive, the formation of self-contained cohorts within teams for transportation to and from playing facilities—as well as dining and other group activities—would facilitate contact tracing if and when required.
Before it was finalized, the team churned through 18 iterations of the safety plan. Still, Mugar and Sell had their doubts. For much of the nearly 12-hour drive from his home in Boston to Columbus, Ohio, where TBT would take place, Mugar wondered whether they'd even get the first game in. "For this to work, every single person would have to buy in," Sell says, "it would definitely take some sacrifices for the greater good."
Courtside seats to the grand experiment
In advance of TBT's Independence Day tip-off, some 400 players, coaches, support staffers, trainers, and referees descended on Ohio from California, New York, Texas, and Florida. The early days were bumpy. The Ohio Department of Health nearly canceled the competition because of surging caseloads in the region. About 30 participants tested positive in the days leading up to the competition—including six related to a team outbreak after one player went out partying. Nine players tested positive within hours of being on-site and were rapidly quarantined. And even after games began, Mugar received a worried text from Los Angeles Clippers star Chris Paul. He was watching live on TV and expressed concern about players shaking hands after games. "A lot of people doubted we could pull it off," Sell says. Even TBT had reservations—all participants signed waivers releasing the tournament of legal liability from any consequences of SARS-CoV-2 infections.
As the games continued, additional challenges cropped up, "almost all of which entailed an email to [Sell]," Mugar says. In one case, storms delayed a plane scheduled to take two batches of saliva samples to the Rutgers lab. But thanks to Sell's contingency planning, one batch was able to be analyzed at a local facility. And after those samples came back negative, TBT's organizers used Sell's modeling of infectious disease risks to determine that play could continue with minimal risk despite the other batch not yet having been analyzed. In another episode, after a player tested positive for the virus, Sell's contact tracing procedures ensured that teammates who had shared an ice pack with him underwent additional screening. They eventually tested negative and the tournament went on. "With each passing day, we saw more and more of the scenarios that [Sell] anticipated come to light," Mugar says, "and with each passing day, we felt safer because of it."
After the championship game—in which the Golden Eagles (a group of Marquette University alumni) defeated Sideline Cancer (a group playing for a pancreatic cancer charity) 78 to 73—every TBT player, staffer, referee, and member of the press tested negative on their exit exam. Ohio's governor, Michael DeWine (R), called the tournament "another step forward in our state's efforts to responsibly restart Ohio." Sell, who only watched a bit of the action on TV from her home in Baltimore, called the achievement "a combination of good planning, dedicated preparation, precise execution—and luck."
She hopes the procedures adopted by TBT can help beyond sports, too. Symptom self-monitoring, hygiene procedures, routine testing, and strategies for cohort contact tracing have all been applied in countries such as Taiwan, Singapore, and Japan that have, for now, safely reopened their economies. "Things are not going to be 100% normal for a [while]," Sell says, "I don't think we can afford overlooking … the tiniest details."