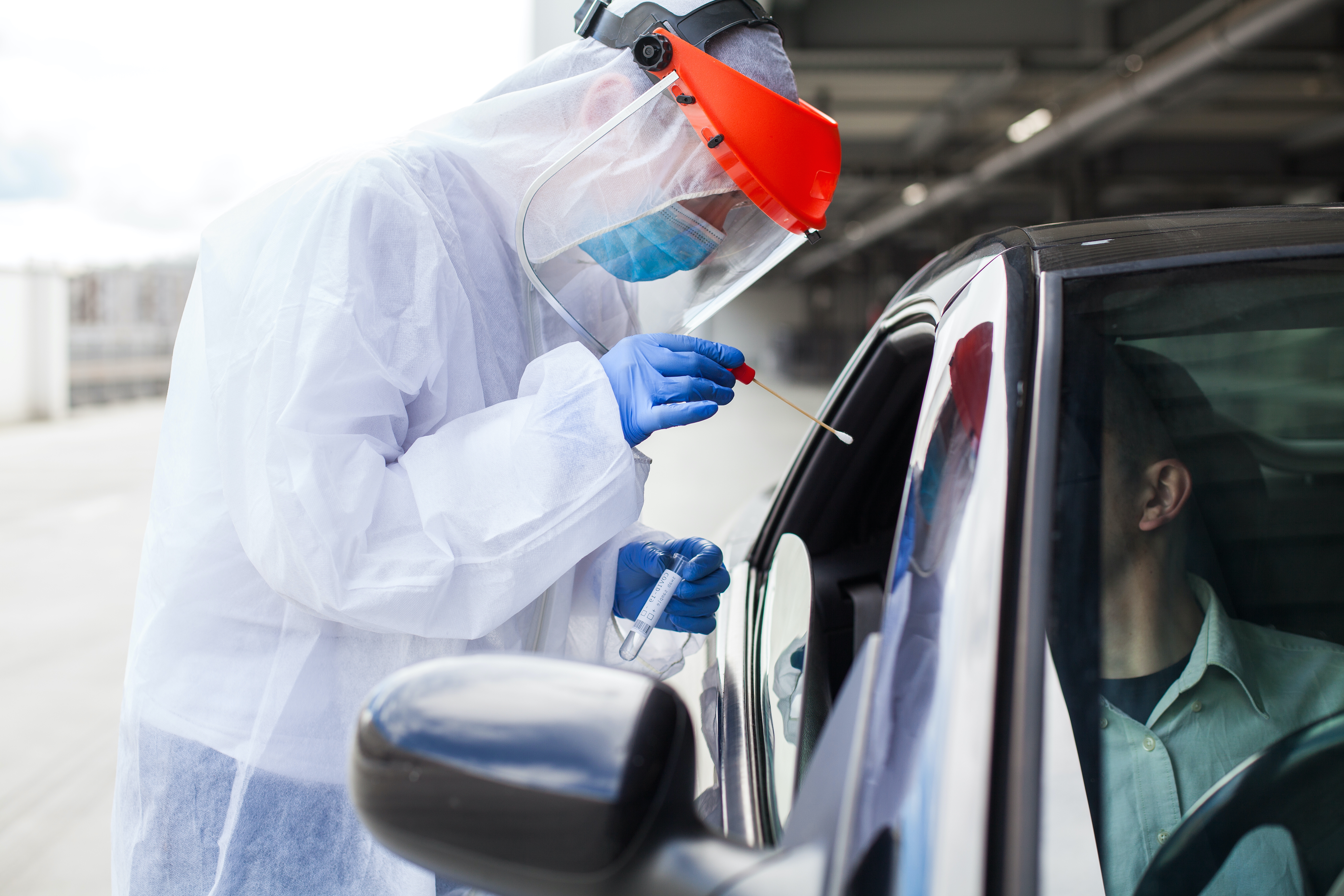 Science's COVID-19 reporting is supported by the Pulitzer Center and the Heising-Simons Foundation.
Novavax, a once-struggling biotech company that was rescued by $2 billion in funding for its promising COVID-19 vaccine candidate from the Coalition for Epidemic Preparedness Innovations and the U.S. government, announced today the long-awaited start of its U.S. efficacy trial. Novavax has already fully enrolled an efficacy trial in the United Kingdom with more than 15,000 volunteers, whose data it plans to use to support its application for European regulatory approval. 
But the U.K. trial hasn't delivered its results yet and the company postponed the launch of its larger U.S. trial several times this fall as it struggled to scale up vaccine manufacturing. The results from the first human trial of the candidate, announced in August, were promising. Nonetheless, despite a nearly 30-year history of making vaccines, Novavax has never won regulatory approval for one of its candidates, and whether the pandemic will finally change that remains to be seen.
Novavax's COVID-19 candidate is one of two protein subunit vaccines—the other is made by the vaccine-making giant Sanofi Pasteur—on which the U.S. government has bet billions of dollars, and the first to enter a pivotal efficacy trial. It consists of tiny lipid particles studded with copies of the spike protein from the pandemic coronavirus SARS-CoV-2. The vaccine's lipids do not contain the polymer polyethylene glycol that has raised allergic reaction concerns for other COVID-19 vaccines, but it is supplemented by an immune-boosting, plant-derived compound called a saponin.
Two-thirds of up to 30,000 volunteers in the North American placebo-controlled trial will receive the active vaccine. There will be 108 U.S trial sites and seven in Mexico.
The company acknowledged that the availability of two vaccines with proven efficacy of more than 90%, made by Pfizer-BioNTech and Moderna and authorized for emergency use by the Food and Drug Administration this month, may make people hesitant to enroll in its U.S. trial, given the chance of getting an inert placebo or Novavax's candidate being less protective.
"Volunteers considering our trial may have questions about … their ability to receive an authorized vaccine when it becomes available to them," said Gregory Glenn, the company's president of research and development. "We … are working to ensure that their involvement in our trial does not negatively impact their ability to be vaccinated at the appropriate time."
Novavax spokesperson Amy Speak added: "If we find we are not enrolling people at one site, we have backup sites that we can activate."
At least one vaccine veteran says that recruiting 30,000 volunteers will be a tough hill to climb. "Why would anybody go into a placebo-controlled study with them? Most of the altruistic people who are willing to get into a vaccine study have already been enrolled," says Vijay Samant, who formerly led vaccine manufacturing at Merck.  "It's going to be harder and harder to recruit as time goes on."
For more on Novavax's COVID-19 vaccine effort see our earlier feature.
---
COVID-19 Update: The connection between local and global issues–the Pulitzer Center's long standing mantra–has, sadly, never been more evident. We are uniquely positioned to serve the journalists, news media organizations, schools, and universities we partner with by continuing to advance our core mission: enabling great journalism and education about underreported and systemic issues that resonate now–and continue to have relevance in times ahead. We believe that this is a moment for decisive action. Learn more about the steps we are taking.