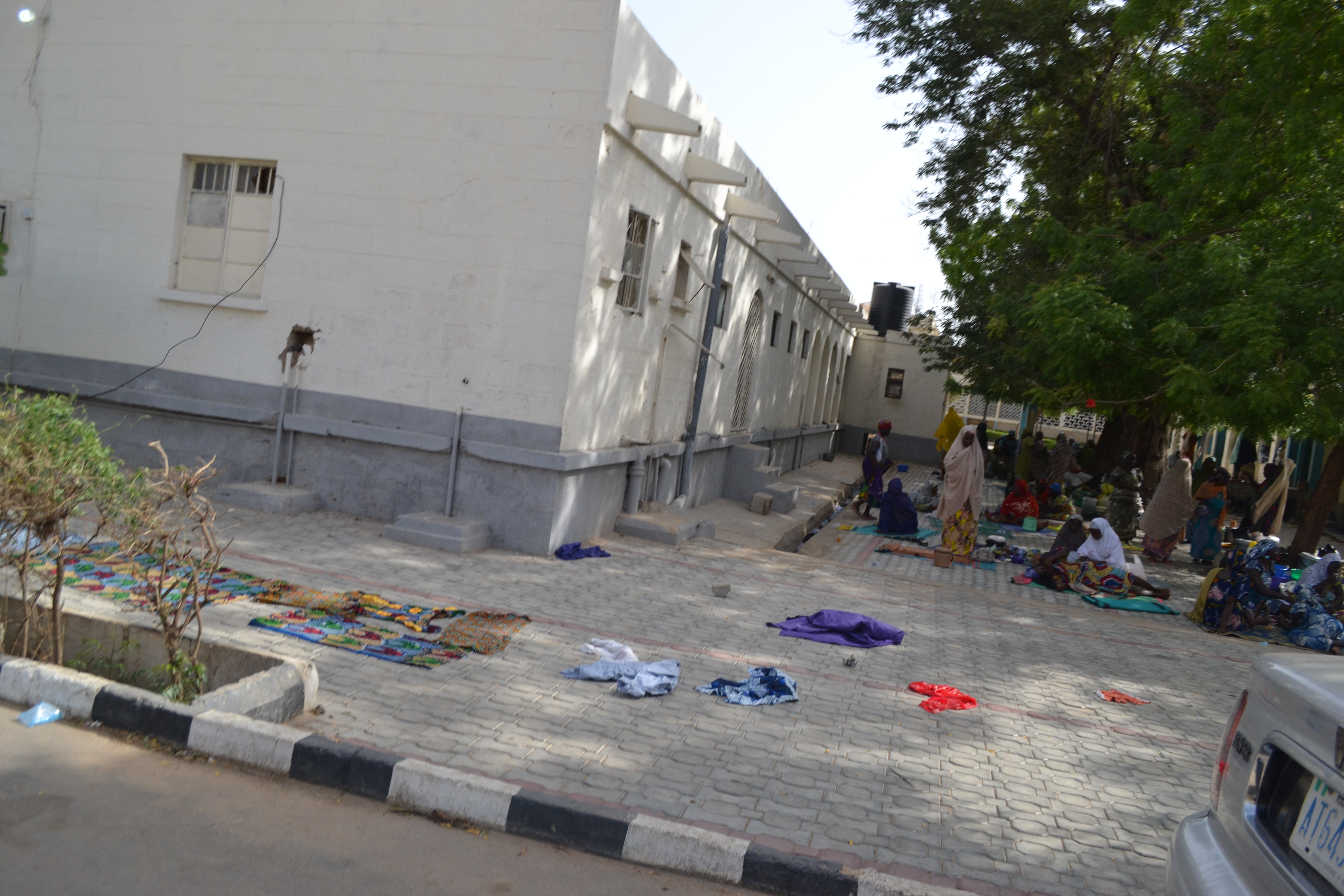 What would happen when the aid stops?

The sun is blazing. Dozens of women fill the courtyard – standing, squatting, sitting, lying down. Tubes run down their thighs, peek out the edges of the wrappers tied around their waists, ending in a small coil in plastic bowls that lay at their feet.

This is the scene at the United States (US) government supported Laure Fistula Center in Kano state and these are all patients suffering from Obstetric Fistula, also known as Vesico-Vaginal Fistula (VVF).

It took a lot to get here; going over the heads of officials at the US Agency for International Development (USAID) who bluntly refused to either speak to me or grant permission to visit any of their sponsored projects.

However, Kano state government officials finally succumb to dozens of phone calls and days of begging and cajoling. They nonetheless give stiff orders, "do not take pictures," "do not speak to any patients." I took pictures and I spoke to patients—while of course taking care to protect their privacy.

VVF is an abnormal tear that occurs between the bladder and the vagina, allowing the incessant and uncontrolled discharge of urine and feces. Sufferers smell really bad. This ailment is caused by one of Nigeria's most serious maternal health concerns – prolonged labor. VVF is preventable and a reflection of the poor state of the country's health system.

Maternal health care services in many communities are grossly inadequate and in most cases simply do not exist. Pregnant women may endure labor lasting up to two days before they can access some form of health care. In the process, the unborn baby's head squashes the soft tissues of the mother's pelvis, cutting off blood flow, leading to a hole developing.

"If the tear is too bad the patient must undergo surgery, however in some cases a basic procedure is performed which involves the insertion of a catheter, a tube which helps plug the leak, drain the fluid and enable healing," Dr. Amir Imam Yola, VVF coordinator for Kano state, explains.

According to a joint study conducted by USAID, UNFPA and the Nigerian government almost 200,000 Nigerian women suffer from VVF, the highest occurrence in the world. Shame and poverty prevent most sufferers from accessing the help they need, particularly in the conservative, Muslim-dominated north where VVF cases most occur.

Since 2007, millions of American tax dollars through USAID's fistula care program has supported several health facilities in Nigeria, including the Muritala Mohammed hospital where the Laure Fistula Center is located. The program, with an annual budget of $3 million and a grant life-cycle that ends this year, has so far provided almost 10,000 women with surgery, medicine, counseling and rehabilitation free of charge. Sadly, this sort of support can only go so far, leaving many thousands unable to access this opportunity.

US ambassador to Nigeria Terence McCulley has urged the Nigerian government to do more. A theater nurse at the Center (who asked not to be named) expresses cynicism that anything will change, she has been at the hospital for years and says government always promises but rarely delivers, "VVF is not something they want to think about."

The Kano state commissioner for health Abubakar Labaran lends strength to her comments, ignoring my query at a press conference on why there was a seeming neglect of VVF issues. As the USAID's fistula care programme grinds to a close, I, like many others, wonder about the future and the plight of the many women who continue to suffer silently.
RELATED ISSUES