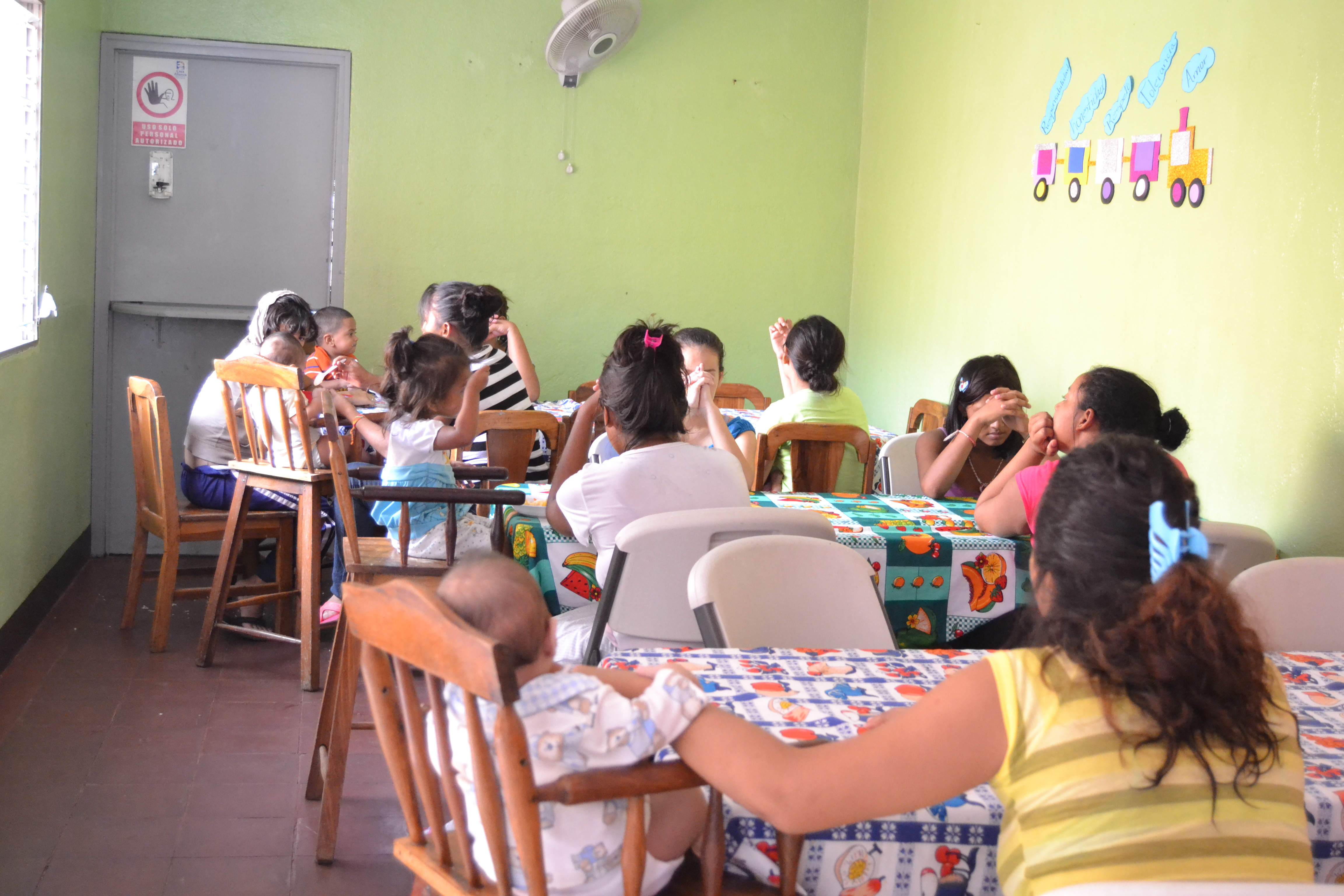 "How much do you love your child?" reads the slogan on a bulletin board at the Home for Teenage Mothers in Managua, Nicaragua's capital. Here, 15 girls between the ages of 13 and 17 live with their children, take classes, and learn about the responsibilities of motherhood. The home is one of the newest projects of Casa Alianza, an organization that helps street children and victims of the sex trade throughout Central America. It is funded by Covenant House in the United States.

Residents of the Home for Teenage Mothers have a chance to change their future. But for other teenage mothers in Nicaragua, many the victims of rape and sexual abuse, there are very few options.

Nicaragua is one of only seven countries in the world that completely bans abortion. This includes therapeutic termination in cases of rape or where the health of the mother is in danger. According to activists in the country, this controversial law endangers women, especially young rape victims.

Mayte Ochoa is the policy coordinator of Ipas Central America, a women's health advocacy group with regional offices in Managua. Stylishly dressed in tight jeans and heels, she wouldn't look out of place at one of Managua's many see-and-be-seen restaurants. Once she begins discussing the abortion ban, it becomes clear that Ochoa is a force to be reckoned with.

"All abortions are illegal in Nicaragua," says Ochoa, with a quiet anger. "Any time a pregnancy is terminated, it is illegal. If you terminate the pregnancy of a 10-year-old girl pregnant as a result of rape, it is illegal."

In Nicaragua the number of girls between the ages of 10 and 14 who give birth has risen by 48 percent since 2000, according to government statistics. One in every four births here is to a girl between the ages of 15 and 19. It is young women, especially those in poor rural regions, who suffer most under this law.

Barely out of puberty themselves, their bodies often aren't mature enough to develop and birth a healthy baby. The circumstances of conception can be brutal: many of these girls are victims of sustained sexual abuse, particularly those 14 or younger, who fall under Nicaragua's statutory rape laws.

"All pregnant children were raped" is part of an ad campaign launched by Catholics for the Right to Choose, a pro-choice organization in Nicaragua and abroad. In addition to wallpapering the organization's closet-sized headquarters, this slogan appears all over the country. "Most of these girls are pregnant as a result of abuse from their fathers, uncles or neighbors. They should not be forced to have this child while they are still children themselves," says chapter director Magaly Quintana.

Quintana looks weary. She and others from nearly a dozen other women's rights organizations in Nicaragua have been protesting the law criminalizing abortion since 2006, to little avail. Especially concerning to these groups is the lack of alternative options. The government has not provided viable solutions for these young mothers, says Quintana.

As the only place of its kind, the Home for Teenage Mothers operates at full capacity; cases referred by the Ministry of Family are frequently turned away.

"There is no government support," says Diana Aguilar, a psychologist who helps the women adjust to motherhood. "In Managua, there is a public hospital, but besides that, there is no support for young mothers."

Neither the Ministry of Health nor the Ministry of Family have responded to multiple requests for comment.

These activists, and many Nicaraguans, believe that the therapeutic abortion ban was the result of a re-election deal between President Daniel Ortega and the Catholic Church, a wealthy and powerful political player in this country. While Ortega went on to win the election, the legislation put him at odds with Nicaragua's powerful feminist movement, a group his Sandinista party historically supported.

"The country is still waiting to see how this plays. No women or doctors in Nicaragua have been prosecuted yet," says Holen Kahn, director of "A Quiet Inquisition," a documentary about abortion politics in Nicaragua. "Ortega doesn't want to align himself as anti-woman, either. For now, the law is a threat, a mechanism of fear."

And that fear seems to be working, keeping girls out of abortion clinics, sending them into dangerous unregulated procedures, or forcing them into motherhood for which they are unprepared.

"No one has been put in jail," says Ochoa. "But women have died. Women have suffered. Thousands of girls under the age of 14 have suffered from sexual abuse and continue to suffer after giving birth. No one wins under this law."

"Every woman should have the right to choose," says Quintana, speaking with determined conviction at last. "But if you didn't want to have this pregnancy, if you were violated, you certainly shouldn't have the decision made for you."