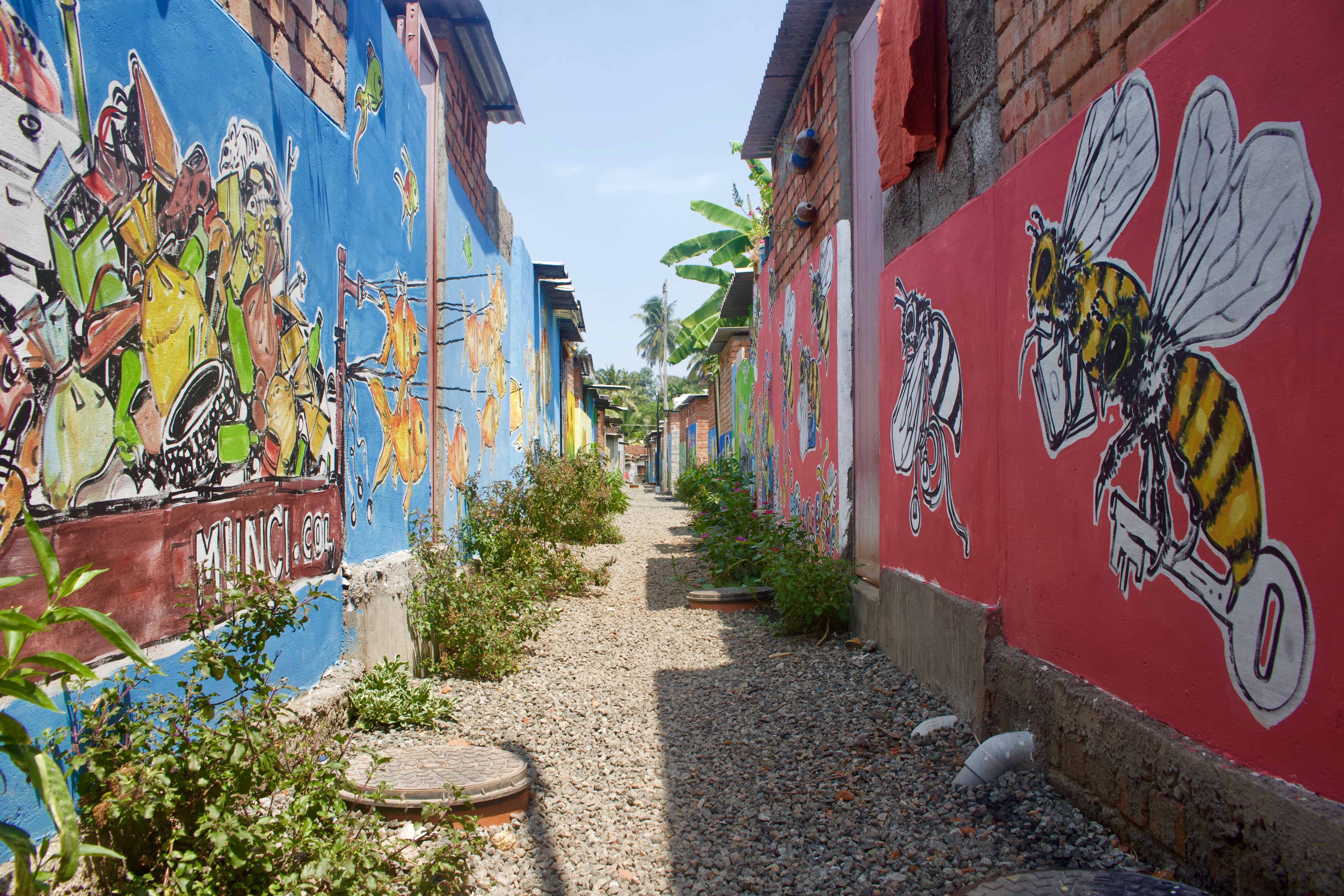 In Chathanad Colony, a slum home to 52 families in Alleppey, Kerala, India, a cluster of children run barefoot in the sweltering heat. With no fear of the whizzing traffic, unfazed by the equally unfazed turkeys basking in the afternoon sun, the kids explore the neighborhood where they live and go to school, which is vibrantly decorated with colorful murals and herbs growing out of recycled plastic bottles.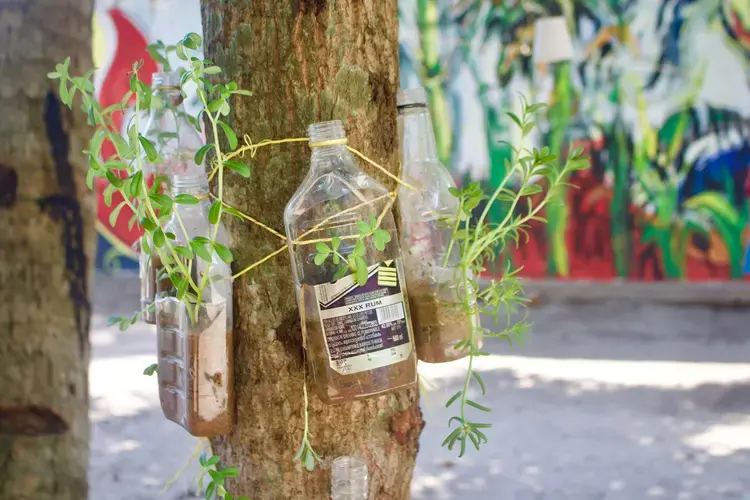 Before a rejuvenation project was conducted earlier this year, summer monsoons would fill up a canal running behind the 52 homes. 
"There was a drain behind my house that snaked through the neighborhood," said Sali, who lives in the colony with her husband and her 25-year-old son. "The drain was open and would often overflow."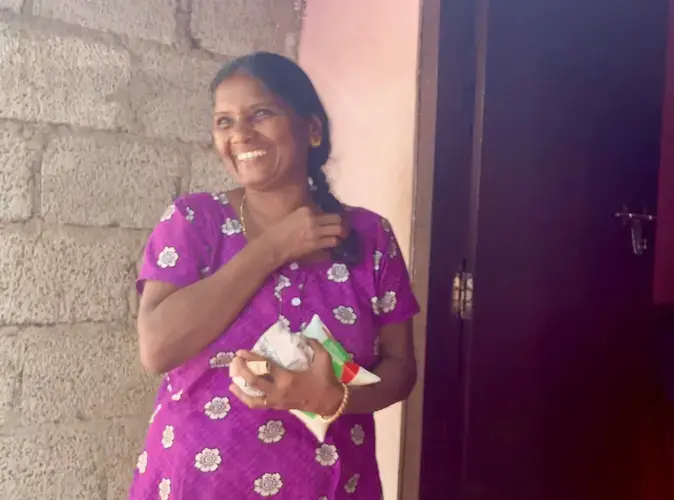 Water contaminated with the community's garbage and sewage flooded into each house, compromising the health, safety, and comfort of each resident. Tests done on well water showed 83 percent of samples were contaminated with E. coli. Littered trash clogged the narrow waterways. Waste from makeshift toilets emptied directly into the canals, only to return into the homes when the monsoons descended.
A collaborative project of several organizations envisions rejuvenating over 30 miles of Alleppey's canals and their surrounding communities. A corporate-funded pilot project completed in February 2019 cleaned a two-mile stretch around the Chathanad Colony using decentralized waste management techniques, and set an example to revitalize not only Alleppey's canals, but the city's community as well.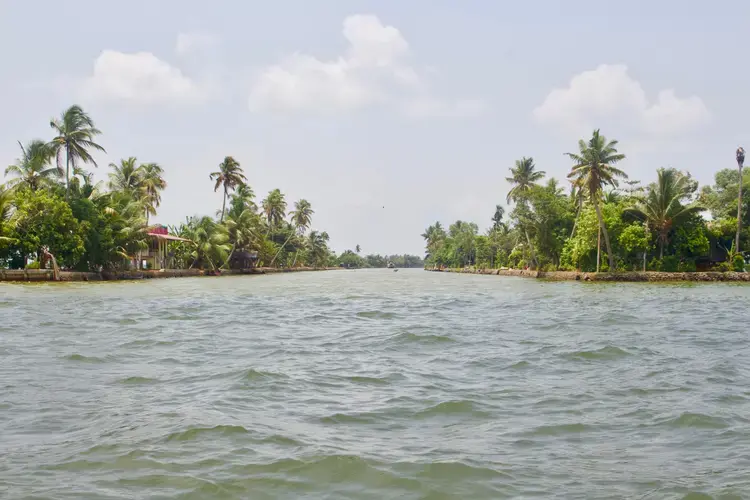 In the 19th Century, Alleppey, situated with the Arabian Sea to the west and Vembanad Lake to the east, connected trade between inland communities and the global market with a network of canals. These became obsolete when roads were constructed and larger ports popped up along Kerala's coast. Ten-meter-wide canals were reduced to fractions of their size to allow for development in the city throughout the 20th Century.
"Water started getting polluted, and pretty much like other towns in India they started having waste-management issues," Sarat Chandian, 26, said. "Canals became the dumping grounds."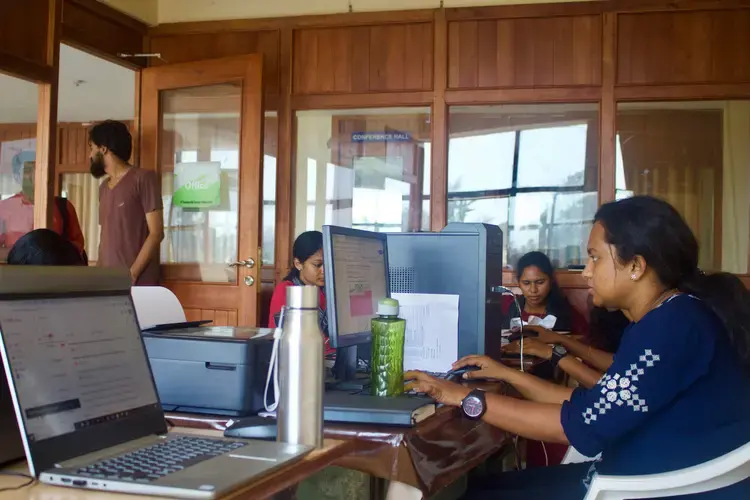 Chandian is the program director of Canalpy, a campaign to keep the city's canals clean by changing the way people think about their own outputs, instilling a sense of personal accountability for where their waste ends up.
"Don't expect to sit back and have someone take care of your problems," Latha Raman said. "You can take responsibility for your waste."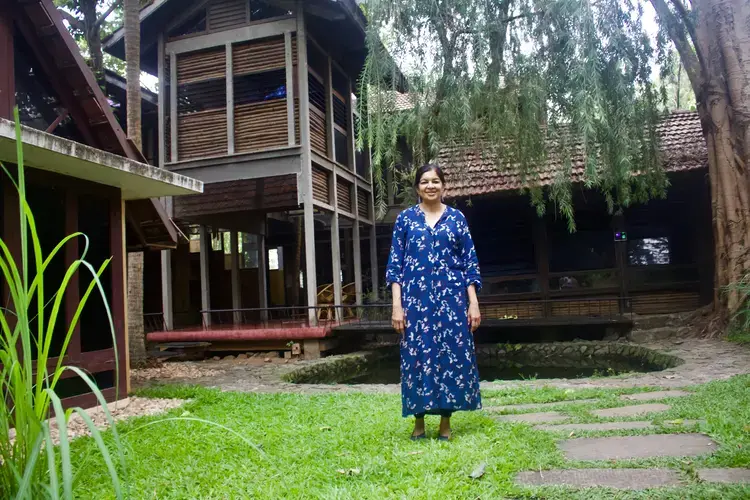 Raman, the director of project management at Inspiration, an architecture firm in Kerala, joined in on the Rs. 1.5 million ($21,622) project to help with the technology of restoring the canals from dirty and dilapidated to clean and sustainable. This idea of personal liability for waste is an aspect of a decentralized waste-management system, the core strategy of this project.
With a high water table, an underground septic system would be ineffective in Alleppey, and there's no city-wide waste collection. The solution has become addressing the waste at a neighborhood scale with an on-site aerobic digester, which uses bacteria and plants to filter sewage into clean water that is drained into the canals.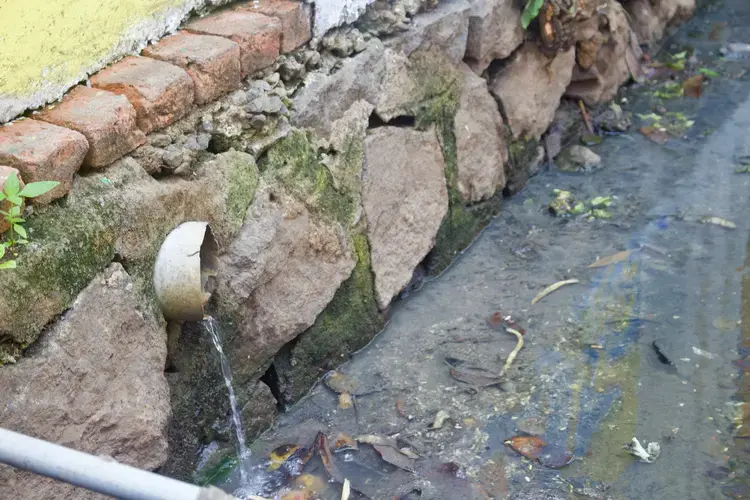 Each home in Chathanad Colony has been provided its own toilet, washing area, and bathing area. The 52 families previously shared a communal outhouse, which has since been converted to a study area for local students.
"The community toilet was a problem," said Marykutty, another resident in the colony. "Now I'm comfortable with the toilet I have."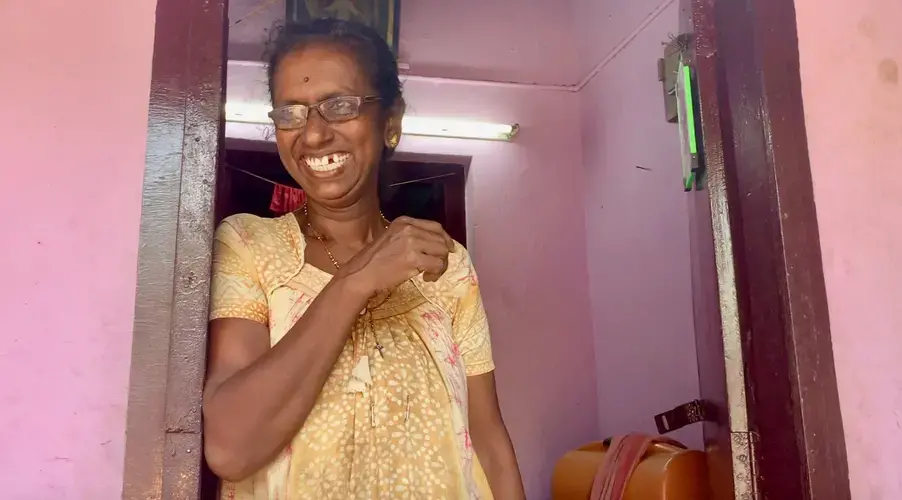 As for solid waste, such as plastic bottles or food scraps, the local government has provided compost bins to each neighborhood and employed local women to collect plastic waste each month to recycle.
To keep each neighborhood honest, a metal screen located every 250 meters catches any garbage that goes into the canal. Members of the neighborhood are responsible for keeping their screens clear of debris.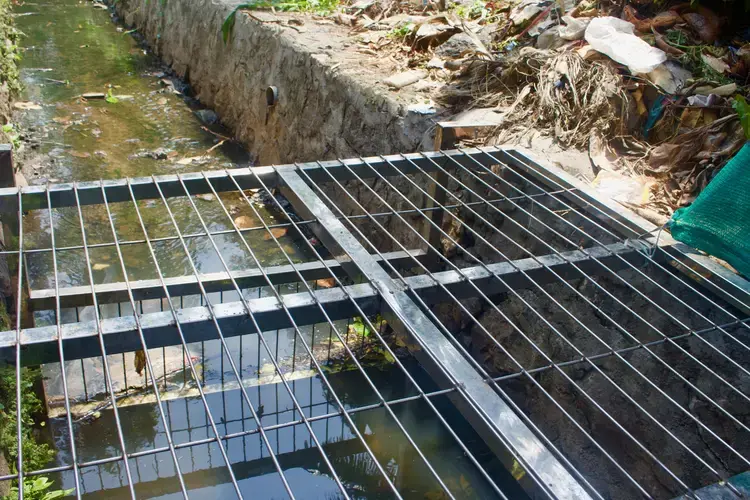 All the small canals that run through neighborhoods drain to main canals that run through the heart of the city, populated with houseboats and gondolas filled with domestic and international tourists. Ultimately, the main canals lead to Vembanad Lake.
"Unless these small canals are totally cleaned, the main canals will be polluted again and again," said M.R. Prem, a ward councilor serving Alleppey's local government, who has been involved with the project since its beginning stages.
Government support has made this project possible, Raman said. To make sure this project can be completed for all 30 miles of canals, she said she hopes to have the project completed before the administration turns over after the next election in two years.
The funding for the pilot project around Chathanad Colony came from corporate social responsibility funds, where Kerala corporations must give 2 percent of their profits to support these kinds of community projects. Raman hopes that the entire project will receive even more corporate social responsibility funding.
The project began as an idea from Dr. Thomas Isaac, a representative for Alleppey in the Kerala State Legislative Assembly. He and his former student, Dr. NC Narayanan, formulated the plan for Alleppey after a winter 2017 study of the canals through the Indian Institute of Technology Bombay.
The winter study utilized students to conduct analyses on the waterways, including Chandian, and later spawned the Canalpy campaign.
"We're appealing to the youth to reclaim the canal," Narayanan said. "It's encouraging people to look at your neighborhood, your own problems, and then find solutions."
"At the end of the day it's a small difference but it can make a big change in how people perceive [their environment]," Raman said.
The image of waterways clogged with waste can lead to a perception that people in developing countries don't care about keeping their communities clean, Chandian said. But that's not the case; the systems in place prevent people from being able to keep their neighborhoods clean, he said, and the changes need to address multiple levels of the issue.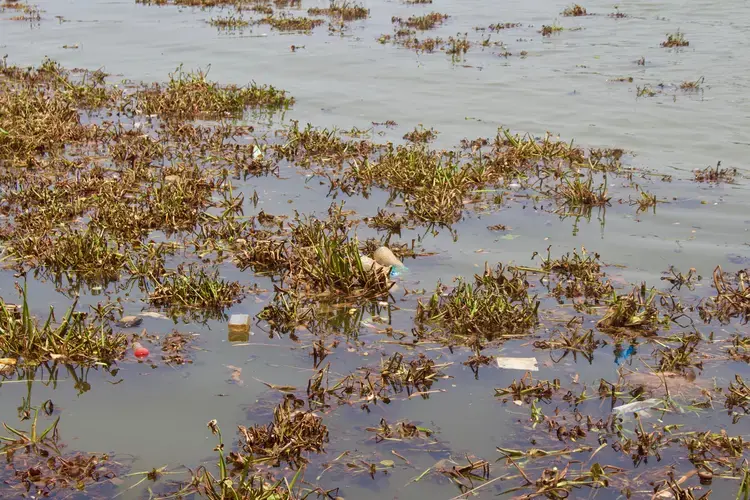 "[In the U.S.] you flush your toilet and it goes into a sewer and it gets treated and ends up in a water body," Chandian said. "But that person was born into it and knows how to use it. Someone who is born here does not know anything else. When we ask people to bring in their solid waste or we tell people that their septic tanks are not safe, we are getting a big systemic awareness about how things work. It's up to us to change that."
RELATED ISSUES