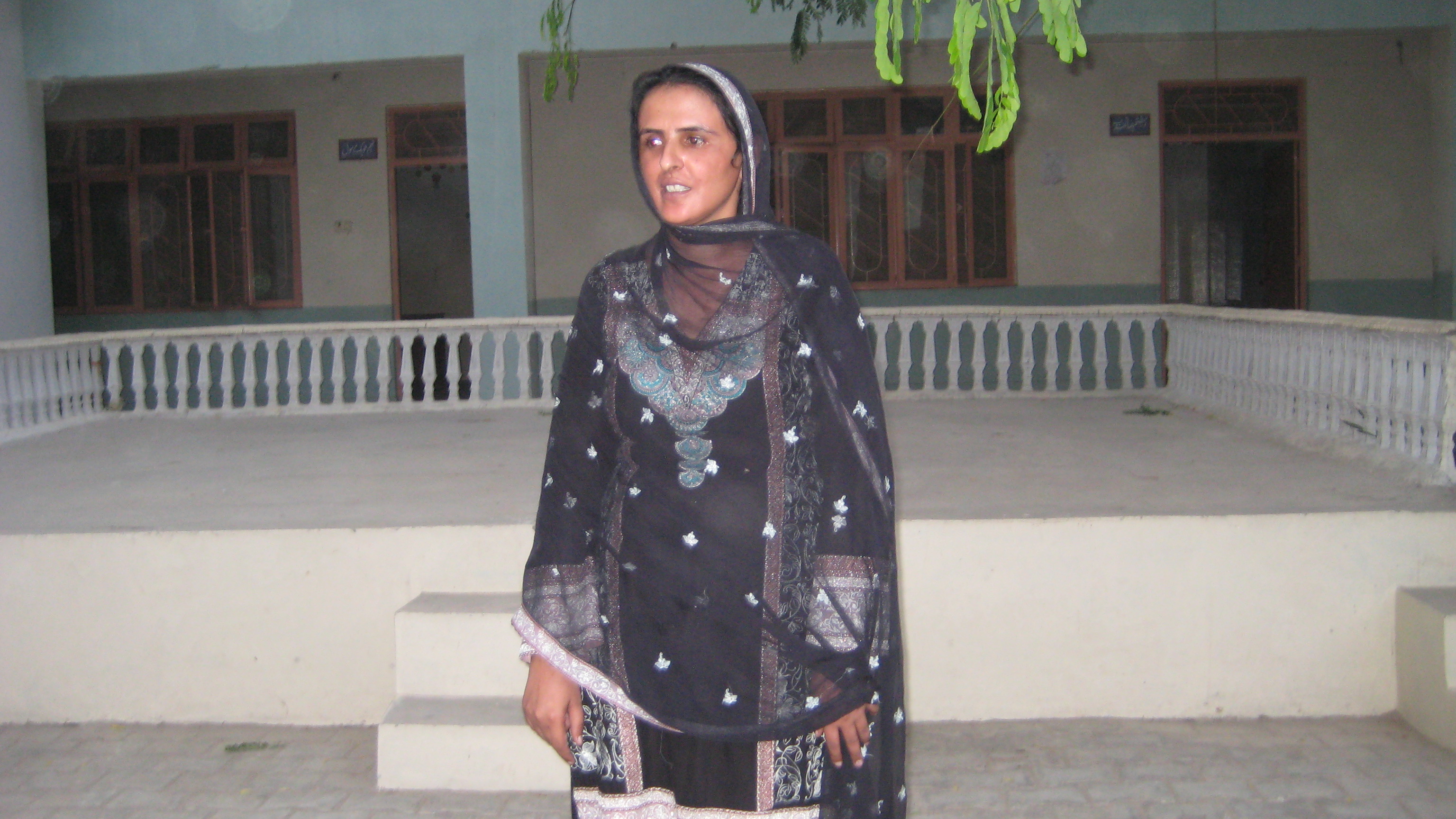 It takes a bit of doing to get Mukhtar Mai on the phone. She doesn't give her number out freely owing to threats she's received for her decade long quest for justice. Still, when I hear her voice, direct and undaunted, I feel my own begin to shrink away.

After all, Mai is a force to be reckoned with. In 2002, Mai was gang-raped under orders from a village council as atonement for a crime that her younger brother had allegedly committed.

I recently wrote an article for GlobalPost about Mai's experiences in light of the rape of a young physiology student in Delhi which sparked massive protests some weeks ago, but found myself frequently thinking back back to our conversation as more and more stories of violence against women in the region come forward. Perhaps I find Mai so haunting because she represents so many South Asian women who haven't lived to share their stories.

"At first, I only confronted the men who raped me because they told me they would kill me if I did and I wanted to die," she told me from her home in Meerwala, a small village in the Pakistani province of Punjab. "I had tried to commit suicide many times, but failed."

As news of the violence wrought on Mai began to spread, she was called in to a local police station and asked to sign off on a pre-written statement. Illiterate at the time, Mai was neither aware of what the document said nor was she able to sign her own name. With a single thumbprint she consented to its contents, unaware of the implications of this one simple action.

As it turned out, this moment marked a new beginning for Mai. One in which she would become the face of a movement to reform Pakistan's draconian rape laws which have so often backfired on victims of sexual violence by implicating them for adultery, an offense punishable by death. Standing up against her abusers in court was a very risky move and Mai's family was far from supportive of her decision to seek legal recourse.

"They weren't educated. They didn't know what to do. They were afraid," she says.

Even former Pakistani President General Pervez Musharraf infamously tried to quiet this village woman turned international icon by preventing her from traveling abroad. He offered Mai about $8,000 which she used to start a school in order to educate girls in her village so that they might be able to stand up for themselves.

As Mai's case began to draw support from people not only in Pakistan, but around the world, the views of those closest to her began to change.

"I knew right away the importance of education when these educated people were supporting me, and not just for both boys and girls," she says. "So in 2002, I started a school where four girls studied when it was still considered bad to educate girls in Meerwala. Now, by the grace of God, I manage three schools that about 1,300 kids attend."

The sexual violence survivor now heads the Mukhtar Mai Women's Organisation through which she also runs a shelter for battered women and a mobile safe haven which rescues women from abusive situations.

Mai has remained steadfast in these efforts as a way to create better conditions for the women of her region despite the fact that her own decade-long quest for justice resulted in an acquittal of 13 of the 14 men charged with raping her in a case that made it all the way to Pakistan's Supreme Court.

"Everyone has their own mind," she says, solemnly. "But remember, [even in the Supreme Court] it was men who were ruling over me."

Bringing more women into positions of power is part of Mai's broader mission to create a more just world for women in Pakistan.

"Before it was said that women shouldn't go out, a woman shouldn't raise her voice, that women should hide these things. Now all over the world and even in Pakistan women are raising their voices. They are fighting, but they still aren't getting justice for the wrongs committed against them. I think in all these places that are 100 percent male-dominated — the police, the courts — if women could make up half of their ranks, then all of these injustices and abuses would stop."

Mai has now completed primary school and she has learned to read and write. But she says she wasn't able to study further. "I did receive one honorary doctorate degree though," she says laughing.

Undoubtedly, Mukhtar Mai has accomplished so much more than any degree could measure.

"Today, I can see that there's been a change in Meerwala. Maybe tomorrow, there will be a similar change in Multan, then in other areas. Everyone has a duty to perform. We can make a difference, but only through hard work. If we women just sit in our houses quietly then nothing will ever change."
RELATED ISSUES

Women

Governance