Manman Manman Yo
When a brave woman's out walking
she's Mistress Life's spitting image
(Michel-Ange Hyppolite)
Vizaj manman manman yo,
zo pomèt yo klere kont po rèd;
zye yo tèni avèk sikatris
koze pa tèlman pèt.
---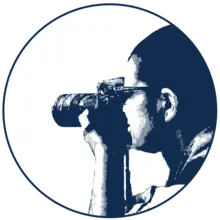 As a nonprofit journalism organization, we depend on your support to fund more than 170 reporting projects every year on critical global and local issues. Donate any amount today to become a Pulitzer Center Champion and receive exclusive benefits!
---
Ann Ayiti, manman
manman yo plenyen tèlman
lontan—tout sa k rete
se prezans solid lagras,
kè gran louvri ki konnen
konbyen yon sèkèy peze, kouman
ou santi l nan yon pla men louvri.
Manman manman yo
mache nan kongregasyon a
pandan pitit lòm yo
ap bat men yo, bat
tanbou yo, grate graj la
e chante amoni plat
ki tresayi lè a.
Anba yon kaskad flanm jon
ak rouj flanbwayan,
li siveye ozalantou
tè beni pye abime—
limit sou deyò kongregasyon an
kote raje ak wòch yo
te fè pil, isit la, kote
fouye debri yo mennen nou
ase lwen bra bouke
ak bourèt rouye ka rive.
Fanm sa yo desine yon seri
modèl sèk ak pye yo plante fèm,
bra yo leve wo, vwa yo kontinye
avèk plis seremoni ak okazyon;
konvèsasyon sa a ki te kòmanse
ak Jezi a ka trè dimaten.
O, manman manman yo
ki konnen two byen tristès
ki pi cho a—kò kraze timoun yo,
tigason an ki kouvri yon machwè
chaje vè, e pitit gason wo mèg la,
zo rèl do l vin febli anba pwa blòk
siman anvan yo rale li sòti, ki kouche
anba yon ti limyè ble dou nan klinik
arebò lari a, l'ap ret tann pou l ale;
epi dousman, avèk mouch yo
ki retounen sou po li, li ret poze,
menmsi li dwe ret la jiska labrin,
anvan yo apèsi l, anvan yon
pwosesyon bann manman
dirije kò a nan mitan lannwit la,
e manman manman an, li tande
pitit li a reveye, gade alantou, e pale:
"Ala bèl lè a bèl lòtbò la a",
anvan l mouri, fwa sa a pou tout bon.
Manman manman yo,
avèk foula ou e avèk sen
testaman ou, ou dwe
trase yon liy defans
alantou nanm yo k menase,
e pale de yon katafal malediksyon
sou bèt la k'ap rode nan tenèb
(English original: Kwame Dawes/Haitian translation: Tontongi, January 2011)
Reading may differ slightly from text