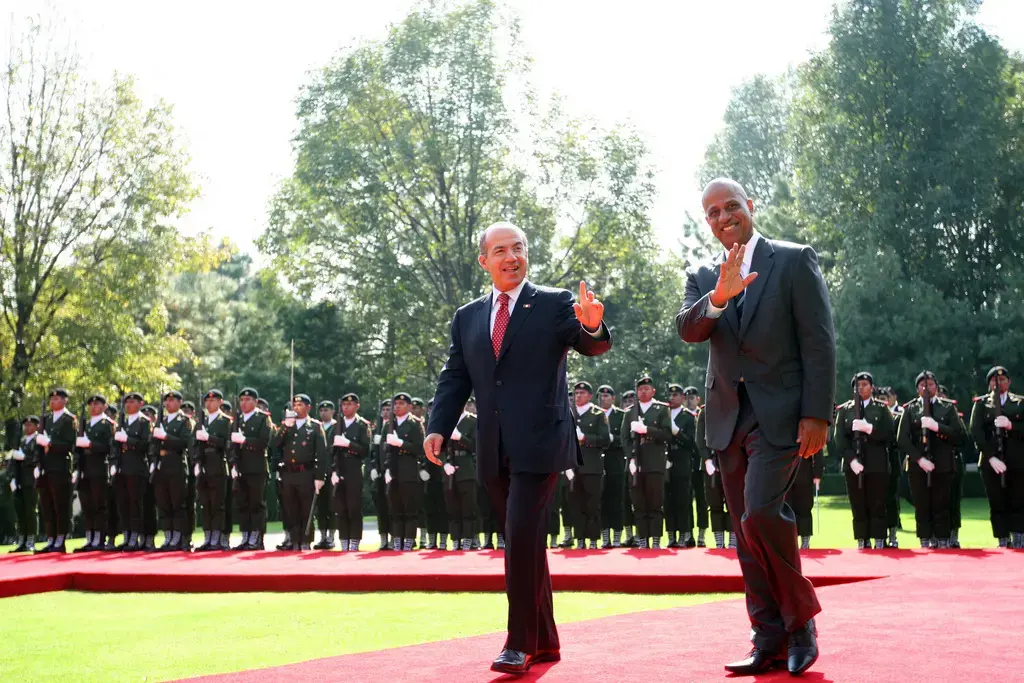 When security analysts look at the "spillover" effect of Mexico's drug war into Central America, they typically focus on the troubled states of the so-called Northern Triangle — Guatemala, Honduras and El Salvador — that now compose one of the most violent regions in the world.
Belize sits right on the edge of that triangle, lucky to be on the outside. But as Mexico's cartels open up new smuggling routes through Central America, the geography and geometry of drug trafficking in the region is changing.
On Sept. 15, U.S. President Barack Obama added Belize to the so-called "black list" of countries considered major drug-producing states or transit nations for narcotics, a recognition that Belize is a growing entry point to Mexico for the billion-dollar cocaine pipeline that runs from South America to U.S. consumers.
The country is Central America's newest and only English-speaking nation, an anomalous hodge-podge of Afro-Caribbean blacks, Mayan Indians, Chinese merchants and Mennonite farmers. It covers a land mass slightly larger than El Salvador but has 20 times fewer people, with a population of only 320,000.
The uninhabited coral cays, long coastline and thick jungles that draw tourists to Belize also appeal to smugglers using light aircraft and fast boats to evade Mexican military patrols. Belize's borders are porous and its security forces are minuscule, lacking radar systems, helicopters and other basic military hardware.
"We're operating in the 1960s in terms of tools and technology," said Douglas Singh, Belize's minister of police, in an interview. "In a poor country like ours, those things don't tend to take precedence over social needs."
U.S. officials praise Belize's multi-ethnic tranquility and democratic achievements, noting that the country has had peaceful leadership transitions since gaining independence in 1981 (it was formerly British Honduras).
"Traffickers are looking for the path of least resistance," said U.S. Ambassador Vinai Thummalapally, interviewed in Belize's tiny capital, Belmopan. "The trafficking presence is getting worse, and we need to redouble our efforts."
The U.S. has provided Belize with about $15 million in security aid in recent years, including training programs for law enforcement and defense forces, as well as weapons, communications equipment and boats. Last month's "black list" designation may accelerate drug war funding to the country.
"Hopefully it will send the message that we require more assistance," said Col. Javier Castellanos, the deputy commander of the Belize Defense Forces, speaking at the country's defense headquarters.
On a map he pointed to the country's smuggling hot spots — illegal airstrips and farm roads in the north, near the Mexican border, where drug flights land from Venezuela and Colombia, or the labyrinth of mangrove-covered islands that are prime habitats for smugglers.
Mexico's drug cartels have penetrated the highest ranks of the government in neighboring states like Guatemala, and this year's U.S. State Department International Narcotics Control Strategy Report cited Belize's lax anti-corruption measures as a significant vulnerability. "A lack of political will and corruption contribute to minimizing the effectiveness of the Government of Belize efforts against traffickers," the report said.
Last year, a major Guatemalan trafficker with ties to Mexico's Zetas cartel was arrested in Belize and flown out of the country by DEA agents, but no Belizean politicians or major crime figures have been prosecuted in recent years. That has contributed to widespread perceptions of government involvement or acquiescence to the drug trade among many Belizeans.
"Crime cannot exist in any meaningful way without the participation of police, politicians and the judiciary," said Russell Vellos, editor of Amandala, Belize's largest newspaper. "Our politicians know what they have to do. But do they have the political will?"
With drug-fueled gang killings at record levels in the country, Belize's Prime Minister Dean Barrow has proposed a restoration of capital punishment by hanging, the suspension of jury trials, and other get-tough measures like "preventative detention," in which criminals can be temporarily held by police if they think there'll be trouble.
But the measures have not been adopted and Vellos said he didn't think capital punishment — legal but essentially unused in Belize — would be applied.
"We ought to push the death penalty whenever it's applicable," Vellos said. "But these days prosecutors have to ask for death penalty. So it's a political decision. That's why I say there's no political will."
Belizean security officials said they do not believe the Mexican cartels have established a significant physical presence in the country, opting to work with local contacts instead. Singh, the top police official, said that Mexican businessmen with suspected ties to the Gulf and Sinaloa cartels had been detected in the country recently.
"We're a transshipment point," Singh said. "As long as there's demand, the product will find its way. If that means it has to come from the moon, it'll probably come from the moon."
RELATED ISSUES