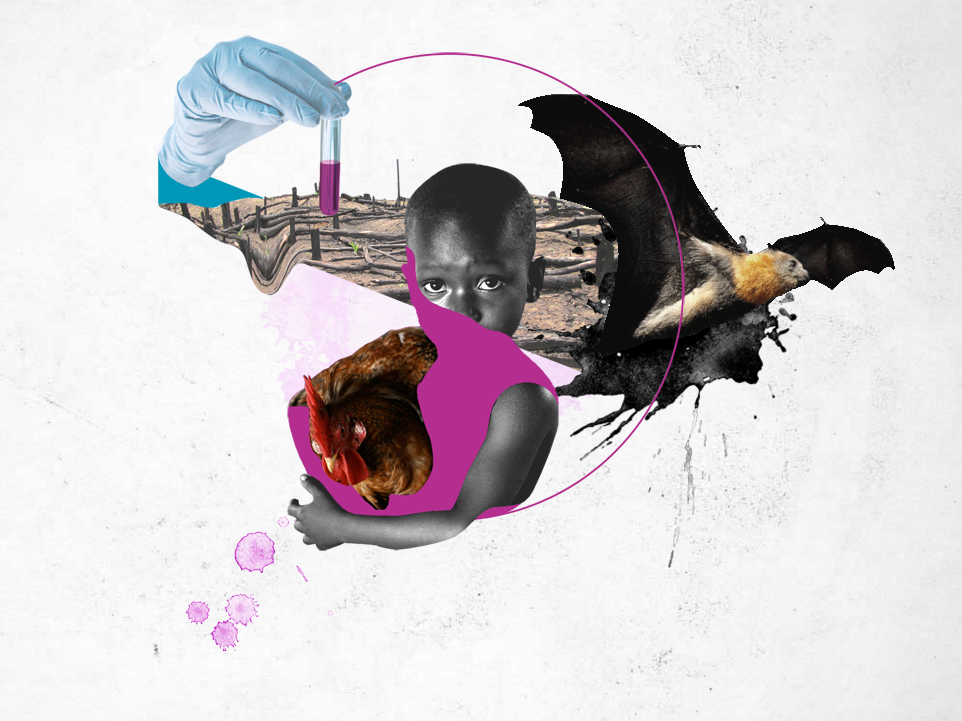 "More than a year and a half after the start of the largest Ebola outbreak in history, the damage wrought by the epidemic in west Africa continues to extend far beyond lives lost," wrote Pulitzer Center Project Coordinator Akela Lacy in an October 2015 blog post. "The outbreak infected more than 28,000 people and took more than 11,000 lives. The global response to the Ebola outbreak was slow, and the health systems in affected countries like Sierra Leone and Liberia were hard-pressed to accommodate a public health emergency of such proportions."
Filmmaker and Pulitzer Center grantee Carl Gierstorfer spent several months in Liberia during the height of the outbreak and made "We Want You to Live: Liberia's Fight Against Ebola." To go along with the film is this interactive web documentary, which is a useful educational resource. Check it out here:
http://infographic.arte.tv/future/mawah/en/
CONCEPT & WRITING: Mareike Mueller and Laura Salm-Reifferscheidt. COLLAGES & ART DIRECTOR: Eugen Schulz. IDEA & CAMERA: Carl Gierstorfer. PRODUCED BY: DOCDAYS Productions.
"We Want You to Live: Liberia's Fight Against Ebola" Airs:
December 20, 2015: När döden kom till byn (SVT - Sweden)
January 12, 2016: Ebola - Das Virus überleben (ARTE - Germany)
January 12, 2016: Survivre à Ebola (ARTE - France)
January 25, 2016: Livet etter Ebola (NRK - Norway)
January 31, 2016: In Ebola's Wake (AL JAZEERA America)
RELATED ISSUES