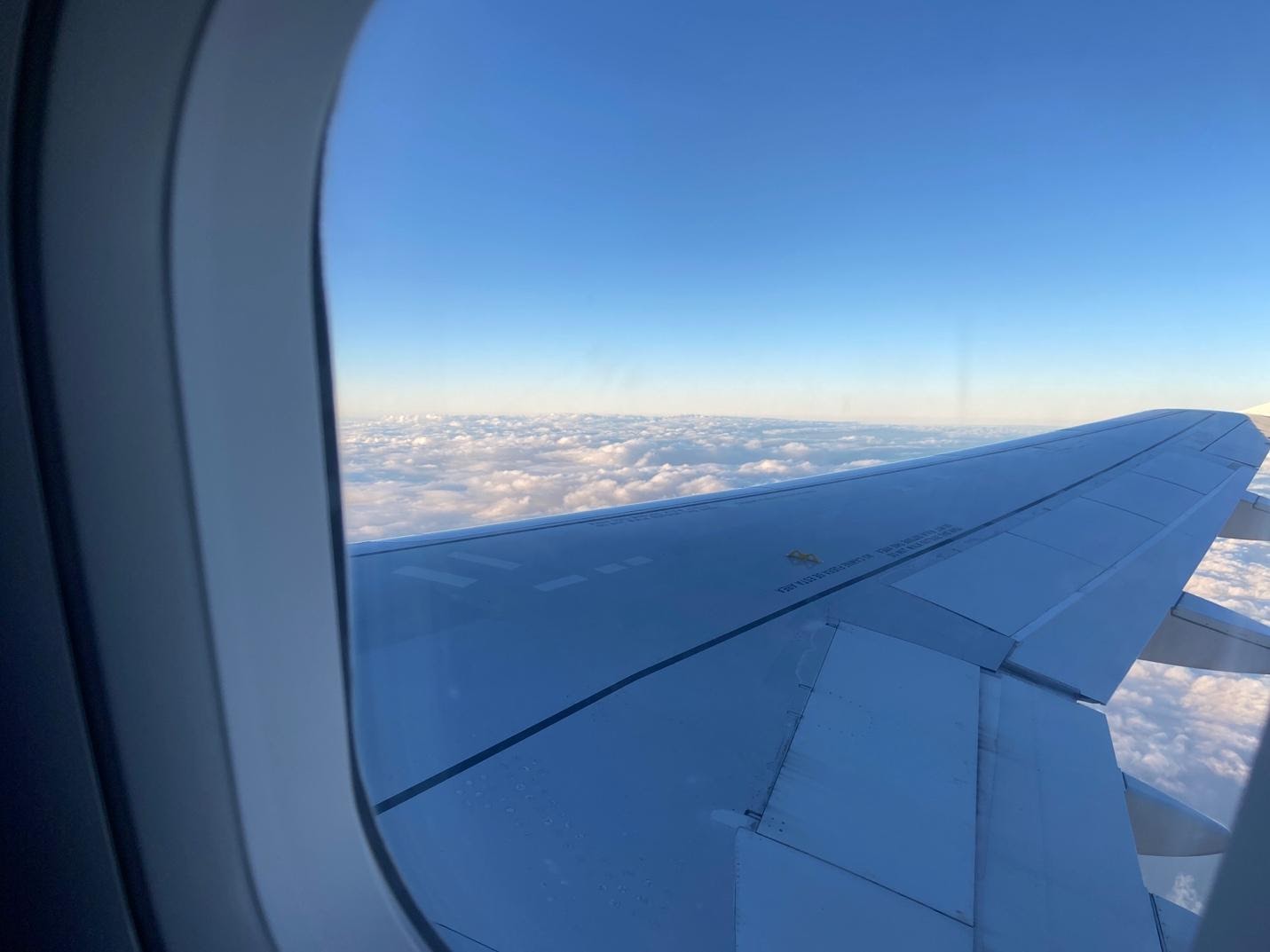 Travelers arriving to the Luis Muñoz Marín Airport in San Juan, Puerto Rico, had been wearing a mask, or maybe even two, for more than four hours of traveling. Now, passengers waiting on gate A7, bound for Reagan National Airport in Washington, D.C., were about to have the same journey.
After traveling, the agony of wearing a mask to pick up delivered food or having to wear mask for 20 minutes while inside the supermarket seems easy or more manageable.
While the chairs of gate A7 were not very distanced from each other, people were making an effort to stay socially distanced. Women, men, children, and elders waited patiently for their section to be called to board the plane. Some were wearing just one mask, others wore two, and some had a mask and a face shield.
Minutes before embarking, an employee of JetBlue airlines asked passengers at the gate if 25 travelers would consider registering their carry-on bag at no additional charge.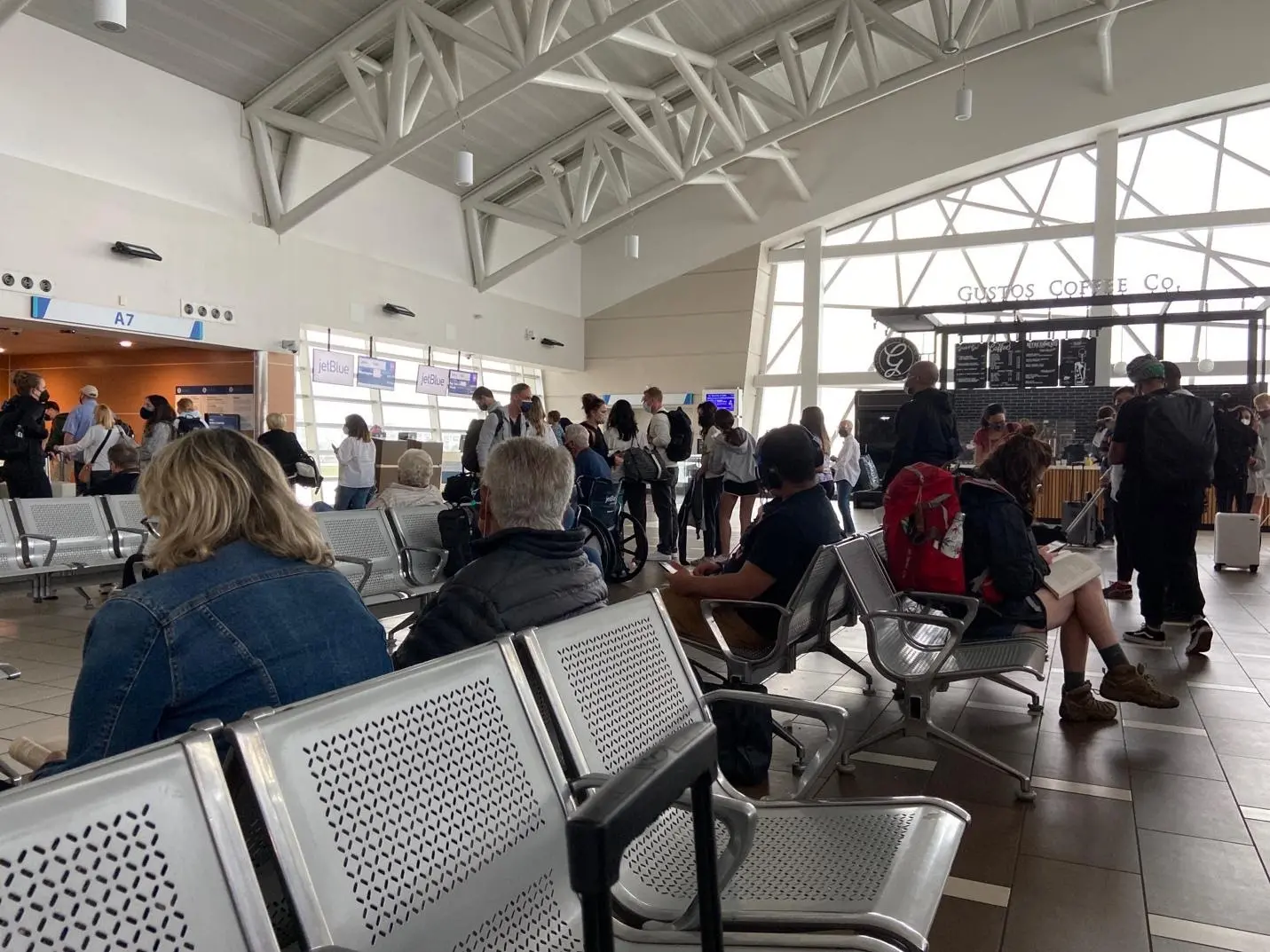 When the boarding process started, as sections were called, more people gathered in line, leaving less than six feet apart from each other.
Wearing a mask, keeping 6 feet of distance, and washing your hands as much as you can: These are the main protocols of traveling for vaccinated and unvaccinated people, according to the Centers for Disease Control and Prevention (CDC.)
Dhary Montañez, 31, was one of the passengers on flight 1348 who was "scared" about getting on a plane on April 2, 2021. Following the main guidelines recommended for travelers does not take away the fear that involves flying in the middle of a pandemic.
"Since I have two little kids, I wouldn't want to infect myself or infect them when I get back," Montañez said.
The Transportation Security Administration (TSA) reported that on April 2, 1,580,785 people went through security checkpoints in the United States. Lisa Farbstein, a spokesperson for the TSA said on Twitter, "it was the highest checkpoint" since March 12, 2020.
Montañez, a resident of the city of Vega Baja in Puerto Rico, was taking her mother with her other son.
Her mother, who wished to not identify herself, was planning to stay in the District for approximately two months. Montañez was only staying in Washington, D.C., for three days.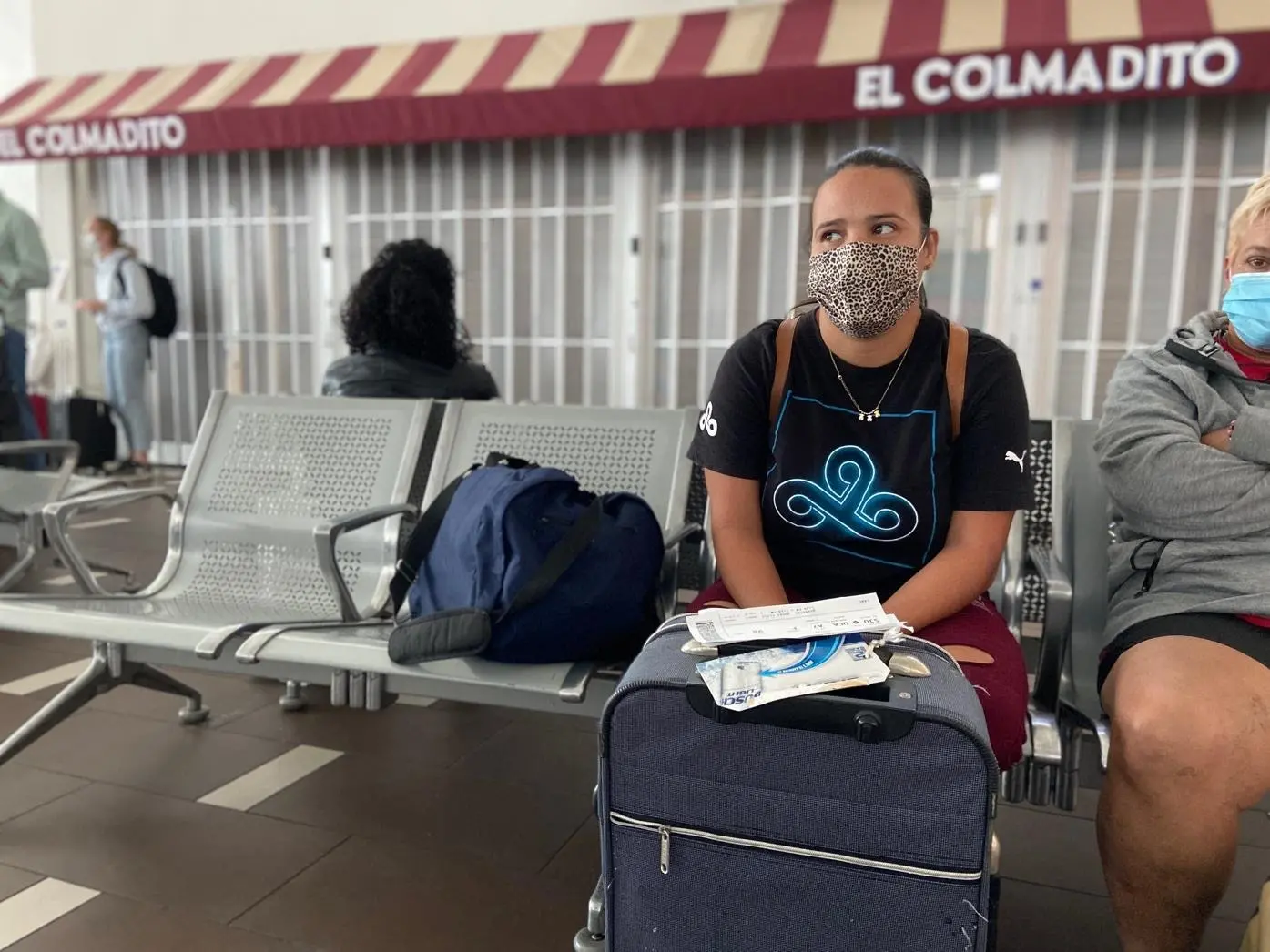 The CDC recommends that unvaccinated people get a test 1-3 before their scheduled flight. Montañez said that she had tested negative.
Montañez admits that she did not want to get the vaccine because she did not believe in it, but said she would consider getting vaccinated if it's a requirement.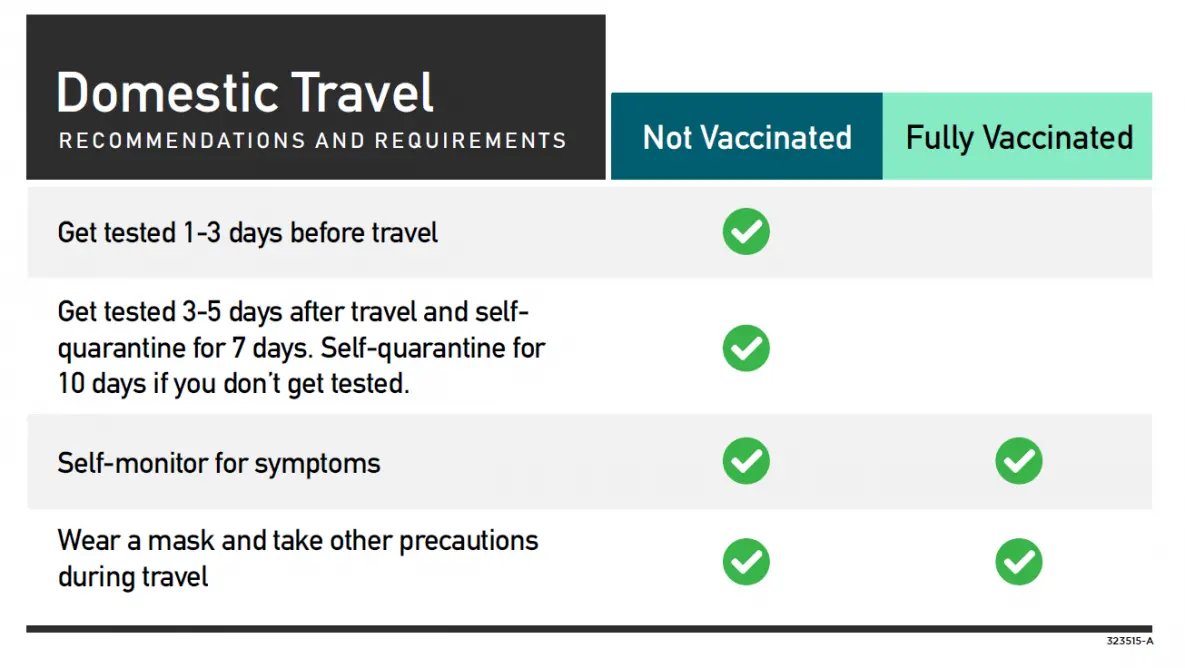 Fully vaccinated people have to follow the main rules of traveling, like wearing a mask and keeping distance of six feet or more, but they do not have to get tested before flying or quarantine upon arrival, according to recommendations by the CDC.
Susan Bromm, 65, got fully vaccinated with the Moderna shot during her recent stay at the island of Vieques, one of the counties of Puerto Rico.
"Its my first time traveling after having the vaccinations, so it's much better," Bromm said. "When I flew down, right at the very beginning of February, I hadn't had a vaccination yet, so I had on two masks, shield, gloves, but now that I have the vaccinations, I feel much calmer about it."
According to the CDC, for a person to be considered fully vaccinated, two weeks must have passed since the second dose, in case of the Pfizer or Moderna shots, or two weeks after the single Johnson and Johnson shot.
Bromm is a resident of Vieques and Virginia; she has traveled back and forth throughout the past five years. Since she was on the island for two months, she was able to get her shots.
"At Christmas time, when the airports and the planes were very crowded, that made me nervous," Bromm said.
The plane was not filled to capacity, and Bromm had the luxury of having an empty seat between her and the aisle.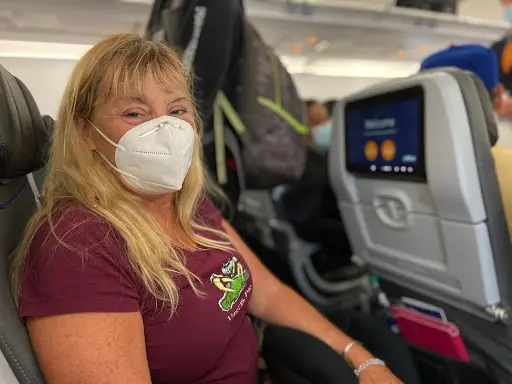 Puerto Rico began its second phase of vaccination on Monday, April 12, which goes along with the deadline set by President Joe Biden. According to The New York Times, Biden said that all adults should be eligible to get vaccinated starting on April 19.
In the same message in which the governor of Puerto Rico announced the new vaccination eligibilities, he also stated that the island's Department of Health is going to be more vigilant with the people who fly to the island, according to El Nuevo Día.
Adults 18 years or older traveling to Puerto Rico must complete a Traveler's Declaration and they are monitored for 14 days to make sure they do not have any symptoms.
Editor's note: Ana Álvarez reported this story as a passenger on this flight. She was the aisle companion of Susan Bromm, but has no personal connection to her.
RELATED ISSUES