Examining humanity's evolving and often confrontational relationship with water.
---
When the tide pulls the Arabian Sea into Chellanam, a small town stretched like a string bean along India's southwest coast, it brings about a series of small endings.
Plants wilt as salt seeps into their roots. Slabs of beach crumble into the water. Homes buckle as waves carve out the ground underneath them.
As the water begins to creep inside Pavizham Biju's house, his brother and anyone who can help all bundle clothes in their arms and trudge across the swampy front yard to the one road that cuts lengthwise through town. His mother hikes up her sari and splashes her way outside. Water ripples across their ankles, pools around their knees, swallows their waists. Once inside, the sea refuses to leave for days, like a briny, mildewy stew that's clogged up a sink.
Moving out usually takes half a day. Biju's family had to rent a separate home for about a month after the worst flooding, waiting on the sea to drag itself back out before scraping off the mud and sand crusted onto their walls and floor.
The house is two stories and sits just up the road from shore, behind a small restaurant Biju owns that serves chai and beef curry. He's not yet worried about his home collapsing, but the sea has washed across his marble floors several times since Cyclone Ockhi stormed the coast in late 2017, as it has for many in his hometown. Just inside the home's thick wooden front door, a photo of Biju's father hangs above the couch, across from two purple lounge chairs. Solemn eyes stare out under a thick head of hair with a graying mustache, both passed on to his son. He built the house six decades ago. People in Chellanam build homes hoping their grandchildren will grow up in them. They often represent more than a generation of savings.
Now Biju's wife, Anita, and their three children—two boys and a girl, the youngest—live at Anita's family home, away from the disruption. In photos, their oldest boy wears glasses and his toothy smile is full of braces. Their middle son's sunglasses droop down the bridge of his nose. Biju seems to be holding their daughter in every other picture, and with their faces pressed together it's easy to see they have the same shimmering, wide-set eyes.
The kids may not spend most of their time in the house their grandfather built, but Biju still wants to pass it on as his father did. Years ago he realized the rising sea was about to rob him of the chance.
---
The place marked "Chellanam" on maps feels like borrowed land, thin ridges of sand that rose from the Arabian Sea because of a quirk in the tides, a place that's been around for human generations but on a geologic time scale was never meant to last.
Water is everywhere. Marshes and shrimp farms spread from both sides of nearly every narrow road, rivulets of land no wider than bicycle paths. Herons step gingerly through the still surface of ponds, peering down at oblivious prey. Mornings are quiet enough to hear the slurps of water as fish lunge at bugs. Ospreys, like bald eagles in miniature, dive at small ripples. Old men splash themselves cool as the sun goes up. Boats, bikes, and cars rest lopsided on the sloping spits of brush between asphalt and water.
Homes back onto thin canals that vein across the backwaters and up to two-lane Highway 66. The road is easily Chellanam's most trafficked, lined with houses, shops, and the flags of the state of Kerala's dominant political party, which is Communist and favors the color red.
Banana trees droop over property gates next to shopkeepers who sit underneath bags of Lay's hanging from the ceiling, out of the sun that sticks shirts to bodies as it climbs. Men and women idle on plastic stools just off the street, rows of fresh-caught fish laid out on stone slabs in front of them, unmoving amid the snorting engines of trucks and mopeds. Every few yards there's a turn-off for a short road that dead-ends at a wall of stone.
Sea barriers block the ocean from view, but Chellanam is not a place where what is out of sight can remain out of mind.
---
It's 2100. Decades of rising oceans have reclaimed coastlines across the planet, and Biju's home spends a part of each year like a kind of lighthouse at the edge of an island — if it has survived at all.
The Arabian Sea swallows the roads in and out of Chellanam at least once a year by then, leaving only blobs of land like overgrown lily pads. Biju's island takes just eight or so minutes to drive across, assuming the car can jump the saltwater creek that splits it in half. Even when it's not under several feet of water, the highway is cracked and pitted and no one has bothered to repair it in at least 10 years. Boats are the best and often the only way to get around, though waves can make movement impossible.
Beyond the island's temporary shores in all directions is the rippling ocean. There are no palm fronds that rise above the water like fireworks in midexplosion, no rooftops jabbing up at the sky. Saltwater floods have long since turned the trees and shrubs to withered brush, and not many houses have been able to withstand the constant erosion. Families decided it was better to leave home rather than flee each year only to return to floors covered in muck.
As the water recedes, the earth it reveals is barren, left to steam in the sun.
---
The established parties don't seem concerned on election night. They've been exchanging power for decades, and they see no reason that this election will break the pattern.
The people living in Chellanam today already know what it's like for the ground around them to morph into sea.
Warmer weather has made monsoons more likely to batter Kerala with deluges that don't let up for weeks. In 2018, rain drowned swaths of the coastline until trees poked out of the water like reeds. The walls around homes turned into thin concrete walkways that began and ended nowhere.
Around 500 people died in those floods, but it was easy to argue that the devastation would only be a prelude unless someone did something to give Chellanam a livable future.
---
Early on a Monday in June 2019, a group of village protesters sneaks over to a local government office, locking the doors from the outside. Police arrive for the planned demonstration a couple of hours later only to find it had begun without them. Politicians show up to work, stand around for a few hours, then head back home.
He cuts off talk of what might go wrong […] The water is not a problem now, and it will not be a problem in some theoretical then.
Near the end of that same year, another group launches a chain hunger strike, one of them fasting every 24 hours for more than 300 days.
Others in Chellanam decide that the sea itself ought to be a part of the protest, and so, in 2020, dozens of people wade into the waves and turn to shout their demands in front of the few cameras that show up. Khaki-clad police stand behind the demonstrators, their pants darkening below the knees, making sure no one is swept off their feet.
Many of these protests end only when someone in government promises the village that they will do something about the always-encroaching sea, but the "somethings" never materialize. Politicians eventually stop bothering to pretend, but by 2020, Biju and a few others are already working on a new kind of protest that will command their attention.
"It's not something [the politicians] can ignore," he says.
---
Biju has the kind of lively brown eyes that can charm you into nodding along with whatever he's saying, hoping he'll slap you on the back when the conversation is done. When he talks, his hands fly around and his fingers prod at any open space. It's not hard to picture him going door to door asking for votes.
Tired of being brushed off by politicians, Biju and other protesters decide to become politicians themselves, creating a new party called Chellanam 20/20 and naming Biju president.
In the months before elections in December of 2020, when 21 local council positions are up for grabs, Biju's party decides to go to every house and explain why a new sea wall is worth voting for.
They are no doubt helped by the obvious problems with the old one: If people in Chellanam know what it's like to clear out their homes when the tide rushes in, then clearly the miles of boulders aren't doing their job.
The new wall would be better because in some ways it wouldn't be a wall at all. The design calls for a long stretch of granite slabs topped with rows of tetrapods, which look like enormous jacks and are built to sap waves of their momentum, sending them back into the Arabian Sea.
Despite the argument's appeal, the established parties don't seem concerned on election night. They've been exchanging power for decades, and they see no reason that this election will break the pattern.
When the votes start coming in, the other parties tell Biju, "You aren't going to get a single vote here." And in the beginning, they're right.
Then Chellanam 20/20 claims its first seat. Still, the old parties refuse to admit that they might have lost their hold. Their members tell Biju, "You will be stuck at one."
But Biju's party wins a second seat, then a third. Their rivals slink away for the night, unwilling to stick around for what they can now see coming. Chellanam 20/20 snatches eight of the 21 spots on the council, the second most of any party, snapping the duopoly.
Hundreds of people pour onto Highway 66. Some grab their motorbikes or get in their cars and honk in celebration, everyone marching or slowly rolling down the road from one end of Chellanam to the other. Rival party leaders step aside to watch. Even people who didn't vote for Chellanam 20/20 congratulate them, marveling at their support.
Biju and his party know that eight seats are enough to force the other politicians to sit down and type up plans for a new wall. He delights in the victory, allows himself a moment to revel in the underdog nature of what they've done.
But for Biju the election was not a revolution so much as a box that needed to be checked. It was time to move to the next item on the list.
---
Biju's grandchildren look up at clear skies while living in the almost literal shadow of a sea wall.
Around 16 months after the win, on a Tuesday afternoon in April of 2022, a yellow crane perched on the edge of Chellanam's small harbor is picking coal-colored boulders off the beach and dropping them into the ocean. The crane's arm swerves back and forth, lifting and dropping, lifting and dropping, like a kid grabbing up grubby piles of sand and plopping them into the water just to delight at their disappearance.
The sea is murky, reflecting the mood of the clouds, and so it's hard to see that a few jagged edges are beginning to poke up from the surface right around where the crane is releasing its rocks. They show up as the waves roll out, making a brief appearance before the ocean froths over them once more.
Roughly five miles up the road is a side street that runs into the sandy half-moon of Puthenthodu Beach. It's one of the few spots in Chellanam that still opens to the ocean. Waves race up a steep incline toward a group of preteens playing soccer, all of them kicking up gritty clouds as they shout and dig at each other's toes. Just a few yards away, rows of freshly built tetrapods stand like sentinels awaiting assignment. Men in yellow hard hats squat under the scant shade of palm trees, using paintbrushes to glaze the jacks a pristine white.
The first phase of the wall from Chellanam Harbor to Puthenthodu is visibly coming together. The granite base will rise eight feet off the sand and on top will be the hulking jacks, towering some 20 feet above current sea level. After that, workers will extend the structure along much of the rest of Chellanam, turning the coastline into the front of a medieval fort. By early August, they will have already churned out more than 20,000 tetrapods.
Biju is adamant that the new wall will secure the community. He cuts off talk of what might go wrong, how the barrier could at some point be overwhelmed by the water it's holding back. When someone brings it up, his voice pitches a bit higher. His sentences get choppy and short. Sea level rise was a problem to be solved, and Biju and his party did it by winning eight council seats and forcing the government to start building. The water is not a problem now, and it will not be a problem in some theoretical then.
The thing about water that architects and engineers will tell you, though, is that it tends to find a way through.
---
A flood that comes from a high tide oozing over the beach and into the streets is not the same as a flood that comes from a gash in a sea wall. The first is dangerous but tends to happen slowly, like lava easing toward the base of a volcano. The second is like opening a closet only to find it was holding back a lake.
Sea walls do their job for a while, and there's a good chance that the tetrapods in Chellanam will stay up far longer than the rocks that came before them, but it's hard to tell how long any barrier will last. Even if the design is flawless, its implementation may not be — the contractor needs to follow the plan, and there has to be the manpower and willingness to fix cracks and divots before they compromise the whole thing.
"[We're] talking about real-world scenarios," said Rao Tatavarti, an ocean engineer and director of the Gayatri Vidya Parishad Scientific and Industrial Research Centre. "These are some of the common problems."
Then there is the threat itself, which has been barricaded rather than treated. Warmer weather is stirring up fiercer winds that make waves taller and stronger, and though a few big swells wouldn't make a difference, many of them could in time.
Even when stifled by tetrapods, waves could slowly dig out sand from underneath the new wall's foundation. Granite slabs will slip out of their rows and plunge into the water. The tetrapods on top of them will wobble and fall like drunks. If this happens during a storm surge in half a century, after the Arabian Sea has swelled up the side of the wall, then the ocean could cascade through the gap like a waterfall.
The wave would obliterate Biju's home and smash into anyone nearby. People would tumble underwater like laundry in the washer, their bodies tossed into a roiling mess of snapped trees and the stony blocks of shattered homes. Their hands would grope for any branch still tethered to the earth, their lungs scorching as the seconds go by without air.
Once the water is inside, the sea wall turns into a kind of trap. The ocean has no way out. Chellanam will fill like a well.
---
Of course, there's a chance the town turns into an Atlantis in-the-making even if the wall remains intact for another 80 years, because the sea is also rising underground.
As the ocean expands beyond Chellanam's shores, it presses up against the water table, pushing it closer to the surface. Long before 2100, high tides pull up so much water from the soil that it regularly froths out of drains and spills over the banks of canals. These tidal floods take weeks to recede, because the water table now leaves little room for retreat.
Biju's grandchildren look up at clear skies while living in the almost literal shadow of a sea wall, but, as the water steadily rises, they still have to slog through a shin-deep bog just to make it from their home to the street.
The place marked "Chellanam" on maps feels like borrowed land […] a place that's been around for human generations but on a geologic time scale was never meant to last.
---
The Arabian Sea has been swallowing Chellanam for decades, but there was a time when something aside from a wall might have stopped the town's slow erasure, something like an artificial reef.
In this version of the past, scuba divers build a reef from limestone and steel, or maybe they just stack up a bunch of cinder blocks and tires that wore out their use on land, piling it all on the ocean floor until there are enough nooks and crannies to mimic the real thing. Marine biologists transplant a few corals from the Gulf of Mannar, a stretch of water between India and Sri Lanka where the climate is roughly the same. Polyps float by and attach themselves. Fluorescent parrotfish and yellow- and black-striped butterfly fish swim in and out of the fledgling reef's crevices and decide to make this their home. Keralites paddle out on boats and plunge in for a quick look, while the state pulls in cash from tourists who have just heard about India's new reef. Waves die out over these seminatural barriers, too weak to power past the coral's jagged bulk. Biju and other would-have-been protesters push away the stones of the old sea wall and again look out on the ocean.
Instead, people in Chellanam spend half a century watching waves pour into homes, until they're forced to demand the one thing that can stop the waves right away, even if that solution isn't permanent.
"We try to solve the problem when it's already at our doorstep," says Manasa Behera, an ocean engineering expert at the Indian Institute of Technology Bombay. "When already half of the land is eroded, when somebody's house is almost falling into the sea and we think of doing something, then there is no option to do anything but a sea wall."
---
Chellanam is not a place where what is out of sight can remain out of mind.
Sandals are scattered outside the door of Biju's house on a Wednesday morning in early April 2022, waiting to be brought to life by their respective pairs of feet. Inside, a fan pushes air around in a vain effort to keep everyone from sweating through their pants, shirts and lungis.
As the sun climbs toward its midday high point, Biju sits underneath the picture of his father and says he isn't sure he'll be in politics much longer. He ran to put an end to the flooding, and now that the wall is underway he can't see a reason to stay on the local council, unless "something happened." He thinks of the new wall as a permanent win, a victory that has saved his house and many others, but of course something will happen. The new barricade can hardly be expected to hold off the ocean forever, and by insisting that it will, Biju is missing the beauty of what he and his party have given Chellanam: time to adjust to the water's rise.
Despite all the ways the village might be consumed, it takes little imagination to envision a more amphibious Chellanam that is nonetheless a viable home to Biju's children, should they decide to stay.
Kerala's coast is already a maze of narrow backwaters that slink by house after house, functioning just as roads do in most of the world. Plenty of kids learn to row around the same age they learn to ride a bike, and there are many times when it's easier to get around on water even today. If the Arabian Sea swallows the highway, then the road can become a canal and the mopeds can be switched out for canoes. If the ocean surrounds every home, why can't many of them be raised on stilts? Sea walls are a measure of last defense, but with the time Chellanam has bought, Biju and his party could push for other barriers that might soften the waves. Maybe the artificial reef and its parrotfish aren't only a thing that was possible in the past.
Chellanam would hardly be the first community to live above and on the water, but people like Biju are going to have to transition from viewing the sea as a threat to understanding it as an inevitability, and from there they will need to guide the town toward the brighter of its many potential futures.
The new wall has given Biju a chance to pass his father's house onto his kids, but if he wants his own children to do the same, then it can only be a beginning.
RELATED ISSUES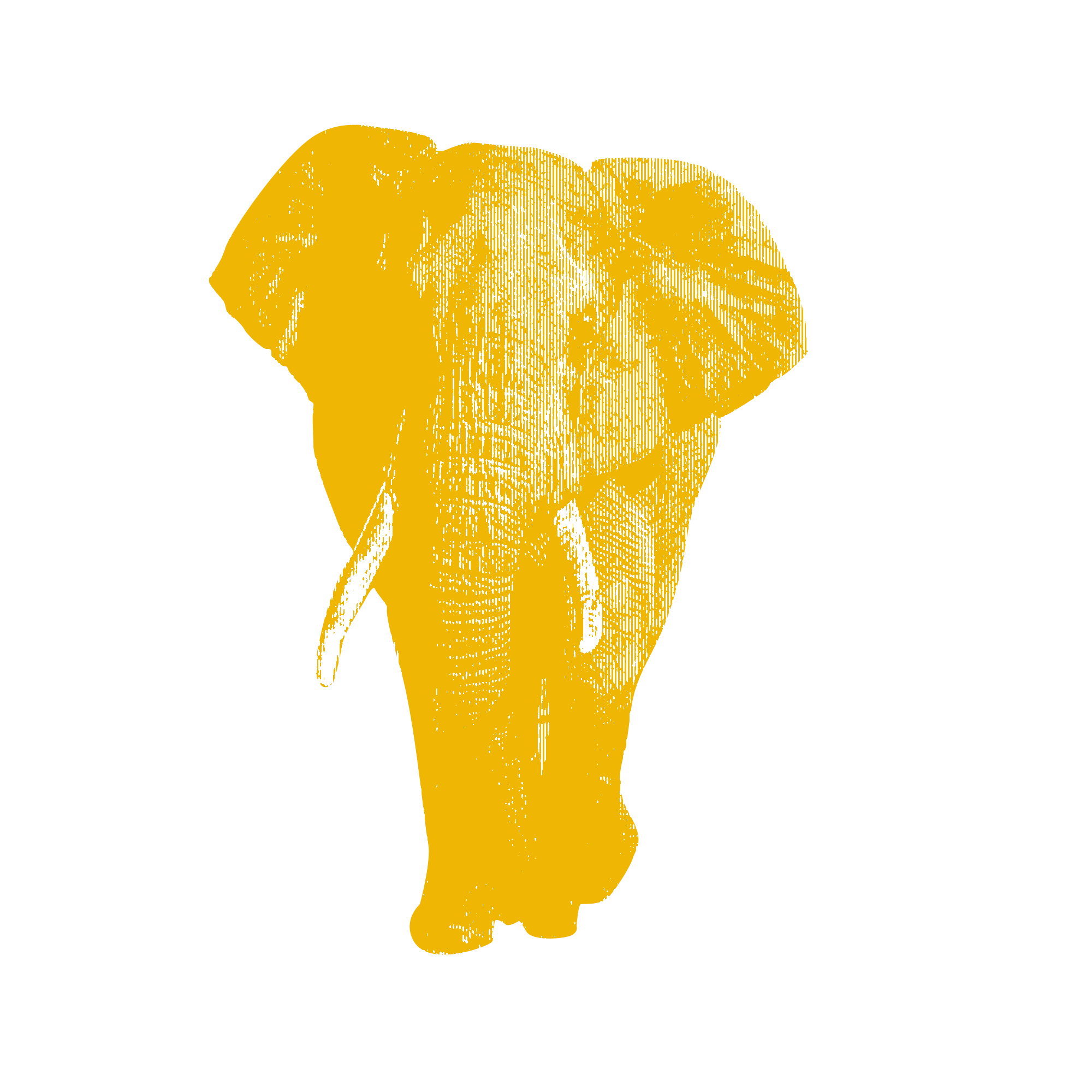 Issue
Environment and Climate Change
Environment and Climate Change

Issue
Migration and Refugees
Migration and Refugees
RELATED INITIATIVES