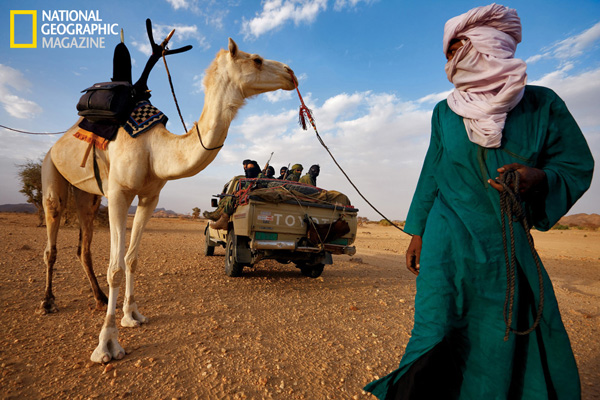 Peter Gwin discusses his reporting on PRI's The World

The Tuareg are a nomadic desert people not confined by international boundaries. They roam over parts of several countries, including Algeria, Niger, Mali and Libya. Several thousand of them fought in Muammar Qaddafi's army. Now, many--even those who did not fight--have been forced to flee Libya.

Peter Gwin visited Tuareg areas this summer and writes about the Sahara's Tuareg in this month's National Geographic.

See related slideshow from National Geographic's Brent Stirton.