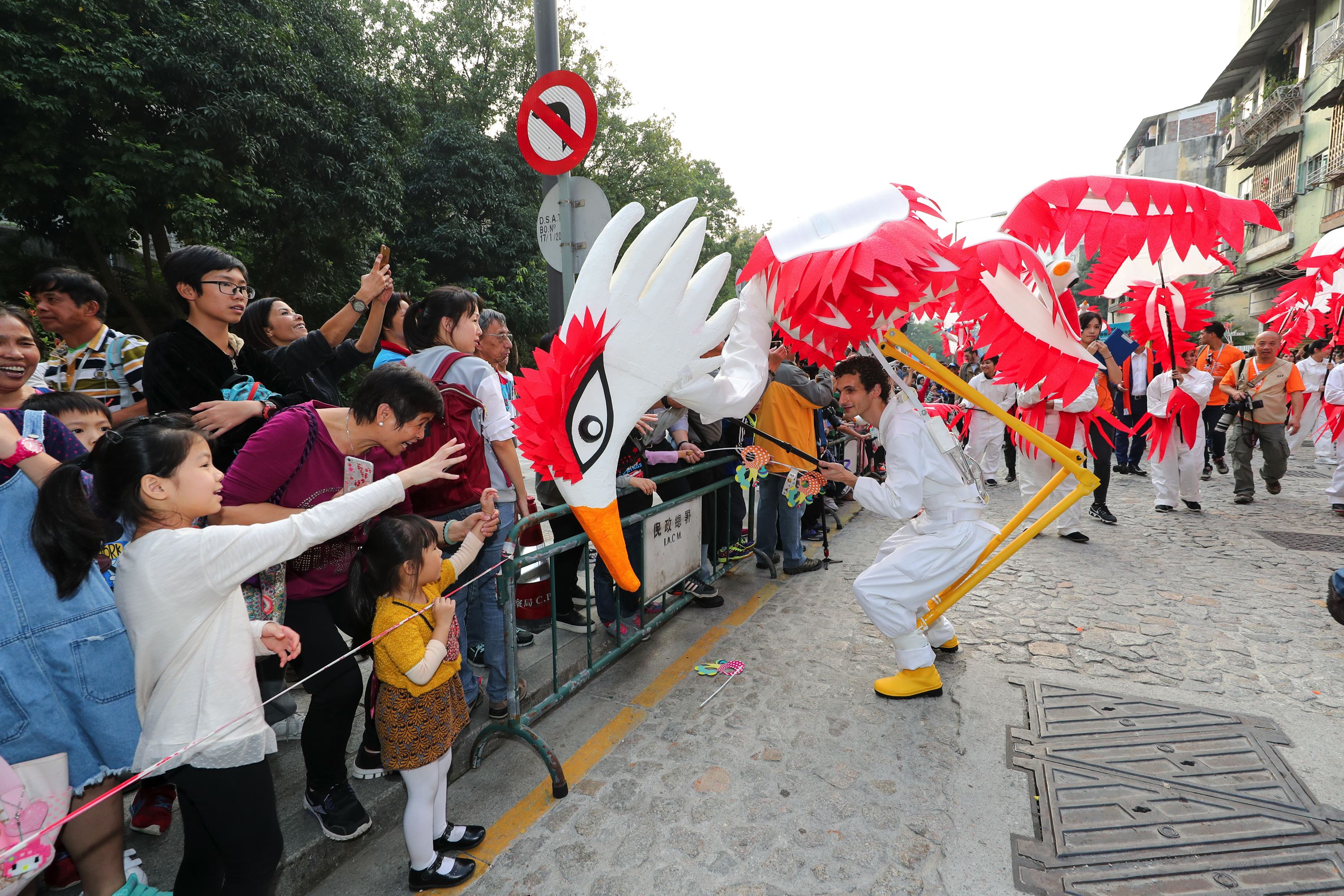 The contrast is striking. On the one hand, a historical, Portuguese-influenced center comprised of 400-year-old buildings and plazas. On the other, modern skyscrapers that serve as the home of some of the world's most luxurious casinos. This is Macau, a region that, for the last two decades, struggles to find its identity.
While the number of Portuguese speakers in Macau has been consistently decreasing, several organizations are working on a daily basis to change this trend. Every year, the Instituto Cultural de Macau hosts the Lusofonia Festival, in which Portuguese-speaking artists are brought to the region from all over the world.
Rosina Choi, from the Communications Division of the Instituto Cultural, said their main purpose right now is to revive the local community's interest in the language. She used the festival as an example of her office's initiatives, but added that Portuguese culture is included in every event put together by her and her colleagues.
The Macau International Music Festival, for example, had a selection of Portuguese acts in its past editions, including the Gulbenkian Orchestra of Lisbon, and several fados, a traditional Portuguese genre of music. In 2017, however, the Guimaraes String Quartet is the only Portuguese act scheduled to perform.
Another institution that is working on promoting Portuguese culture is the Instituto Português do Oriente (IPOR). They offer free Portuguese classes for residents of Macau who want to learn the language. The turnout for these classes has been good, but still lower than IPOR expected.
But are these efforts enough?
RELATED ISSUES