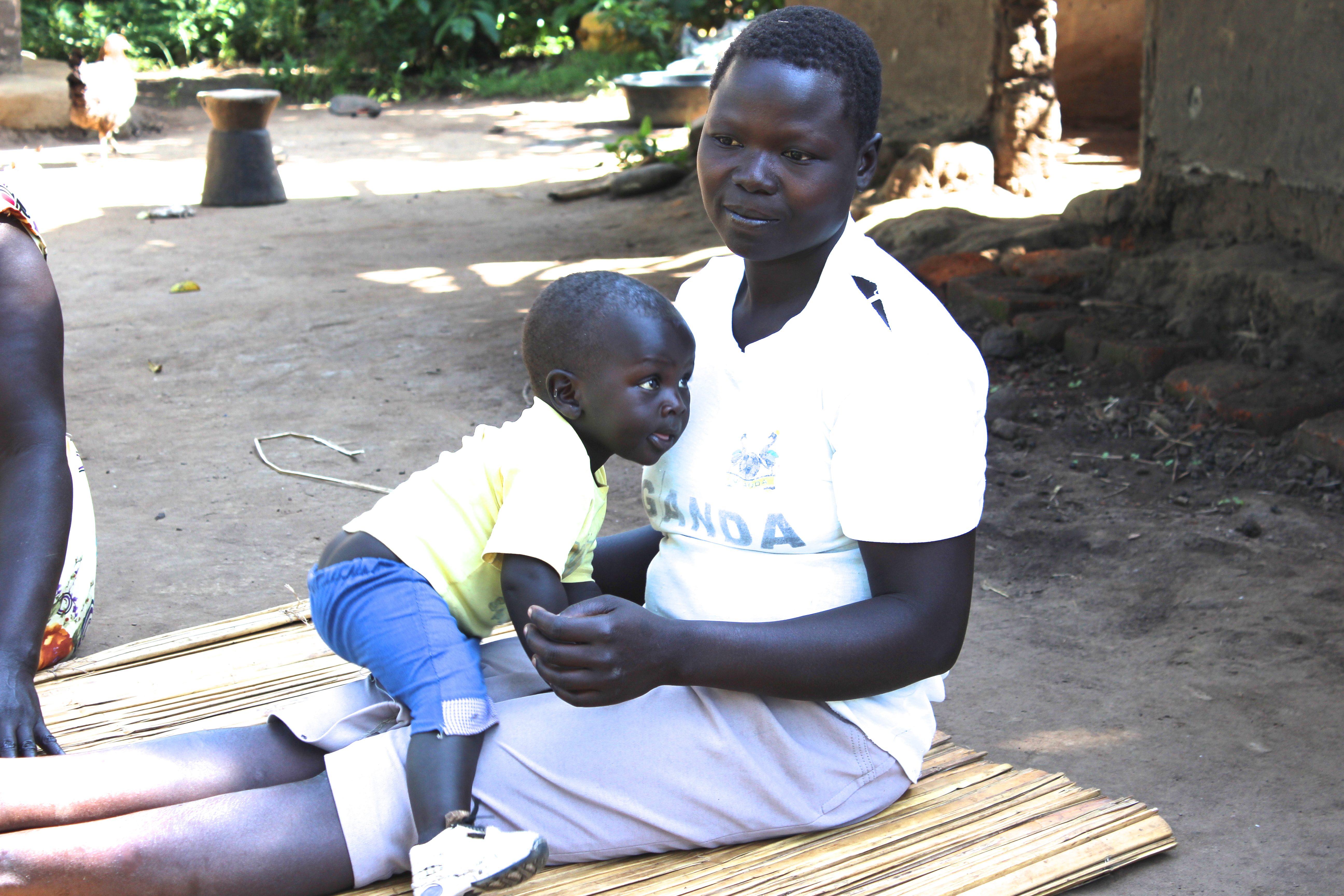 Good nutrition in the first 1,000 days is vital for the growth of a child's body and brain. Micronutrient deficiencies—lack of iron, zinc and essential vitamins—can lead to physical and mental stunting, which sentences a child to a life of underachievement.

Along with breastfeeding, particularly important is the complementary feeding of solid foods which begins when the child is around six months old. In northern Uganda, nurses and midwives spread the word about the importance of a diversified diet, rich in vegetables other than the staple corn.

Since most rural families can't afford to eat meat more than once or twice a month, they rely on the vegetables and fruits that they grow themselves. The farmers in this area—most of them are women and moms—are fortunate, for they have begun cultivating orange-flesh sweet potatoes that are rich in Vitamin A and a bean variety with high iron content. These biofortified crops have been developed by HarvestPlus; through breeding, the nutrient elements already in plants are increased.

In this slideshow, we see Brenda Okullu putting these lessons into practice as she prepares lunch for her 15-month-old son Aron. She begins by walking to her fields to gather all she needs: orange sweet potatoes, the high-iron beans, green leaves from a pea plant, wild mushrooms and peanuts. She boils the sweet potatoes, beans and greens, chops up the mushrooms and grinds the peanuts for a sauce.

It is a healthy, colorful lunch for the entire family. For Aron, Brenda mashes the vegetables together in a bowl, leaving a few whole boiled sweet potatoes that he can pick up and chew. She washes Aron's hands and then he digs in.