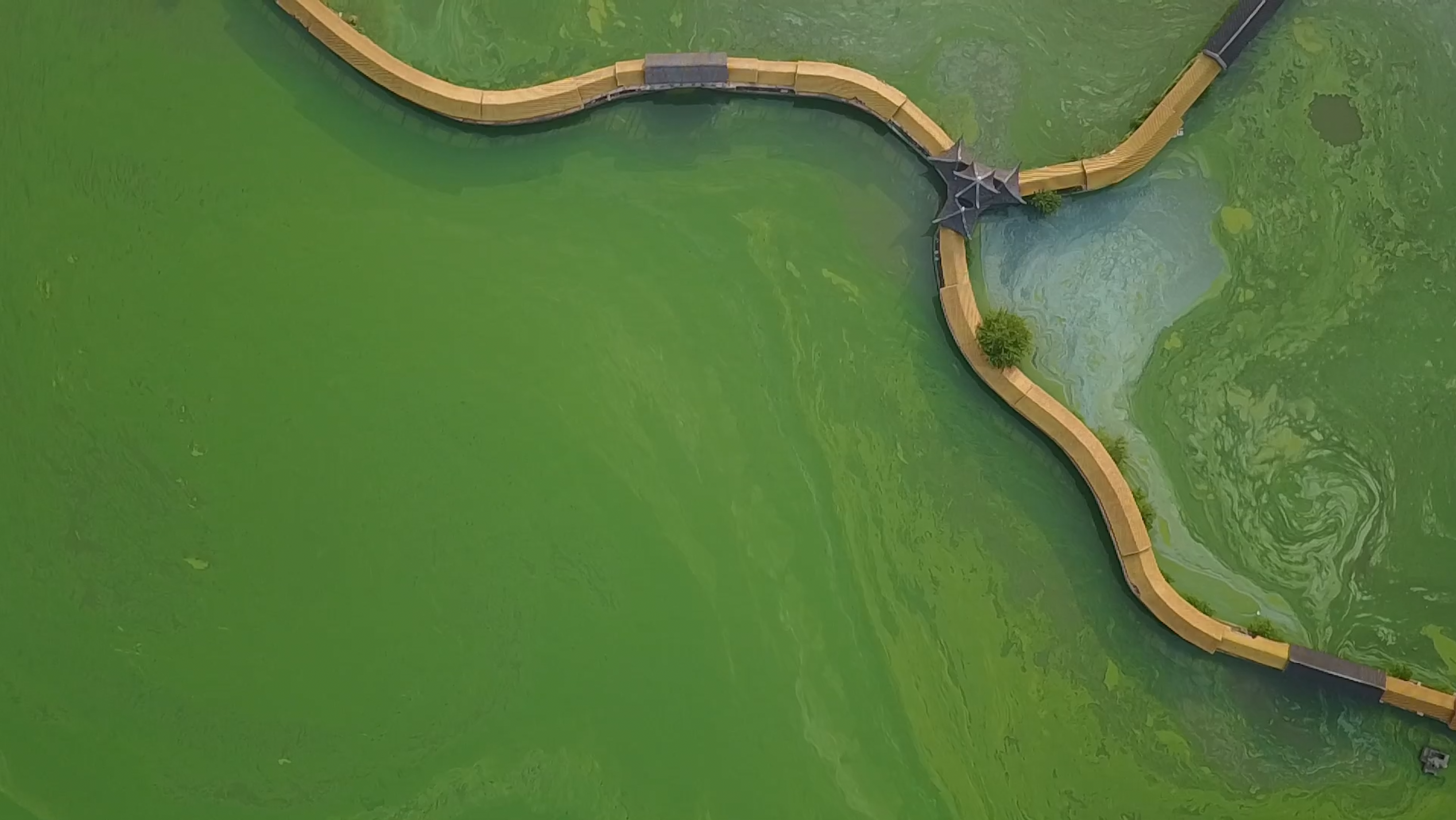 In 2017, The New York Times Magazine approached aerial photographer George Steinmetz with an idea: document the effects of climate change, from desertification to ice loss, on every single continent. The photographs would illustrate an article by Nathaniel Rich about the decade we could have stopped climate change, a story that filled every page of "Losing Earth," the August 2018 issue of the magazine.
To figure out where to shoot, Steinmetz and an editorial team researched locations and spoke with scientists to understand how climate change had affected the local environment. With funding from the Pulitzer Center, Steinmetz traveled to Bangladesh, China, Mauritania, Antarctica, and beyond. Armed with a drone (and in one case, a 30-foot aluminum pole) he captured images of flooding, glacier retreat, algal blooms, and more—all as a consequence of our inaction during the decade from 1979 to 1989. 
The final product, a series of photos and drone videos, was published in The New York Times Magazine in print and online. 
"Losing Earth: From the Air," which debuted at the 2019 Environmental Film Festival in the Nation's Capital, takes viewers behind the scenes of Steinmetz's travels. Produced by Claire Seaton, this Pulitzer Center original film offers a panoramic view of humanity's impact on the earth, for better or for worse.
RELATED ISSUES