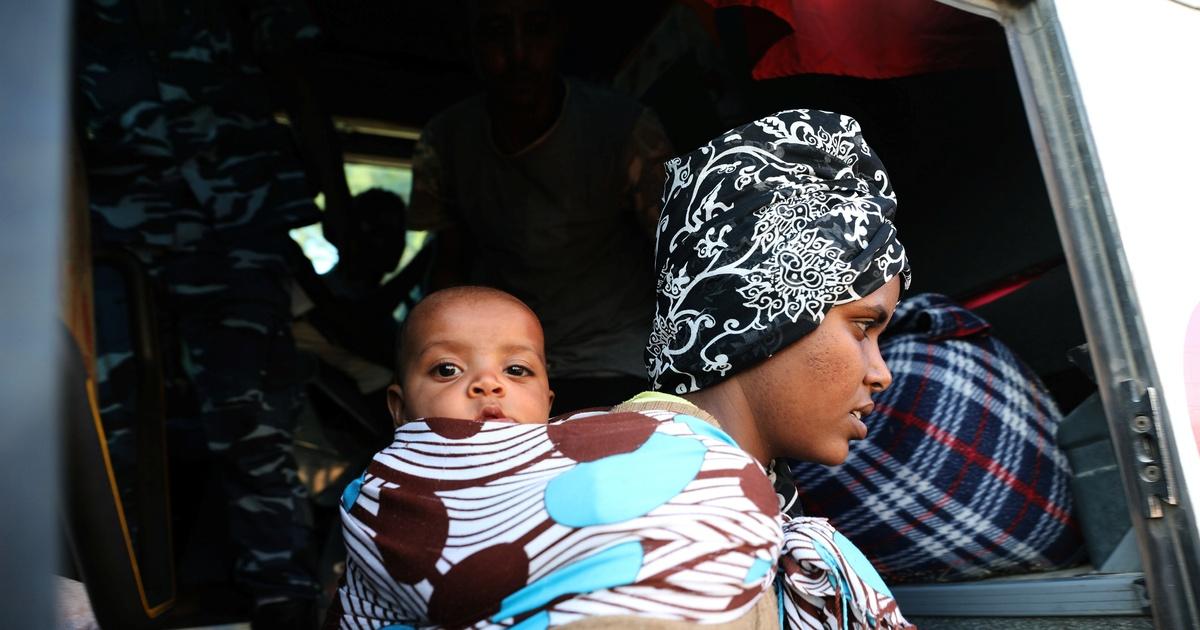 The Pulitzer Center and the Carnegie Endowment for International Peace hosted a conversation on Thursday, December 13, 2018, about what's next for Libya. The country sits at the nexus of the Mediterranean migrant crisis, with as many as a million migrants straining the nation's resources at a time when ISIS is also regrouping. 
On the panel were: Her Excellency Wafa Bughaighis, Libyan ambassador to the United States; Pulitzer Center-supported journalists Christopher Livesay and Alessandro Pavone, and Frederic Wehrey, senior fellow in the Middle East program at the Carnegie Endowment for International Peace. Pulitzer Center executive editor Indira Lakshmanan moderated the conversation.
Prior to her appointment, Ambassador Bughaighis was deputy minister for political affairs in Libya's Ministry of Foreign Affairs and International Cooperation and served as acting Foreign Minister. Before her foreign affairs posts, she directed the International Bureau of the Ministry of Education for Eastern Libya, which worked to ensure that Libya's youth had access to quality education after the overthrow of Muammar Gaddafi. During the revolution, she co-founded and chaired the nonprofit Commission in Benghazi to Support Women Participation in Decision Making. 
Wehrey specializes in post-conflict transitions, armed groups, and identity politics, with a focus on Libya, North Africa, and the Gulf. He is the author of The Burning Shores: Inside the Battle for the New Libya, which chronicles Libya's collapse after Gaddafi's rule. His previous book, Sectarian Politics in the Gulf: From the Iraq War to the Arab Uprisings, was named a "Best Book on the Middle East" by Foreign Affairs magazine in 2014. 
Livesay and Pavone's Pulitzer Center-supported project focuses on a controversial program that flies migrants back to their home countries and on the future of ISIS in Libya. In response to the latter, the Libyan government has coordinated airstrikes and counter-terrorism operations with the U.S. and European militaries, killing untold numbers of ISIS fighters in recent months. Although ISIS no longer controls Libyan territory, the group has increased its attacks on the country—and the threat of it returning to power is quite real. 
RELATED ISSUES

Issue
Conflict and Peace Building
Conflict and Peace Building

Issue
Migration and Refugees
Migration and Refugees