ZAMBALES, Philippines—In their bungalow in the seaside town of San Narciso, Zambales province, Trix and Brando Clasara take turns working, running a household, caring for their three children, and figuring out why their two-year-old adopted son Janjan* throws tantrums.
The 37-year-old mother joined Facebook groups to get advice from Filipino adoptive parents but most of them avoided discussing their struggles.
"It's the stigma," Trix says. "They didn't want others to think that adopting a child was a mistake."
---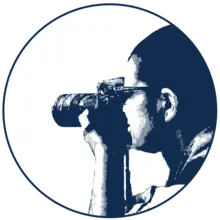 As a nonprofit journalism organization, we depend on your support to fund more than 170 reporting projects every year on critical global and local issues. Donate any amount today to become a Pulitzer Center Champion and receive exclusive benefits!
---
Besides the expensive and lengthy adoption processes, child-caring agencies struggle to find families for their children due to the 'negative beliefs about adoption' in the Philippines.
Data from the Department of Social Welfare and Development shows that there were 1,999 abandoned and 3,344 neglected Filipino children from 2016 to 2021. Meanwhile, the non-government organization Philippines Without Orphans estimates there are around 5 to 7 million abandoned, neglected, or orphaned children in the country. 
But according to Rohei Foundation, a ­non-profit group that advocates for adoption, only about 237 Filipino children are adopted each year.
Inaccurate Adoption Stories in the Media
In 1999, the Philippine government declared the first Saturday of February as Adoption Consciousness Day. Each year, advocates hold campaigns to raise awareness of the growing number of 'children in need of home' and eliminate the stigma. But the media hasn't completely gotten on board.
In 2020, RC Cola, a Philippine soft drink, released an ad showing a dark-complexioned boy who got home from school, asking his light-skinned mother if he was adopted. While many Filipinos praised the ad, several netizens criticized it for perpetuating the stigma. 
"It's in our culture. Adopted children get bullied in school and their parents avoid telling them they were adopted," says Kachie Dimalaluan, the executive director of CRIBS Foundation, a childcare facility in Antipolo, east of Manila.
Although she has seen some progress in the country's efforts to break the stigma, she and her colleagues at CRIBS continue to hold dialogues with media workers to correct misrepresentations in ads, movies, and TV series.
"Once, I visited another orphanage in Manila for a meeting. I saw a production crew filming actors playing adoptive parents choosing a baby in a room full of children, which is wrong," Dimalaluan shares. 
In real life, adopting a child involves attending seminars and submitting a long list of documents. Before they are matched with a child, adoptive parents will undergo a "Home Study Report," to document their family background and determine their capacity to meet the child's needs. 
In the process, Trix also found out that adoptive parents can specify the gender or age of the child they want to adopt. But for her, adoption is not just about having another child but helping one. She did not bother including these preferences in her application. 
Even so, the matching committee looked for someone who resembled Trix's family so the child will not get teased in the feature. When she learned about this from the social worker, she became increasingly concerned about the effects of bullying and the media's negative portrayals of adopted children like Janjan, whose name was changed for protection.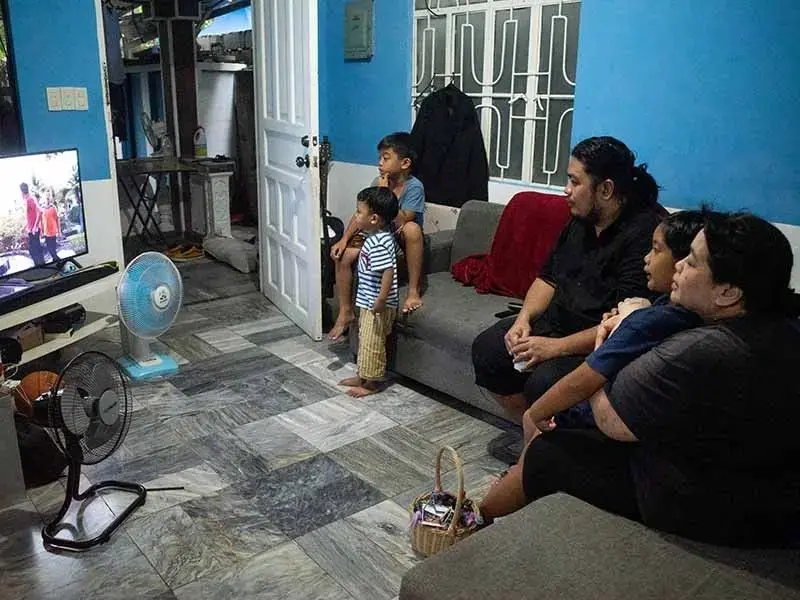 Adoption in Real Life
In September 2020, the Clasaras were thrilled to find out they were matched with Janjan, whom the social worker described as a "perfect two-year-old." But when they brought him home, she noticed that her adopted son barely knew how to communicate. He would sob uncontrollably when no one understood him.
"The facility should have told us every good and bad habit the child has. We had to discover everything on our own," Trix says. 
When she found a few adoptive parents who shared their experiences with her, she learned they were not in the same boat because they adopted babies—a trend that many social workers observe. Dimalaluan says, "many Filipino parents want to experience raising children from their infancy to adulthood."
Besides that, parents do not have enough access to interventions in the country to help them care for their adopted children, says Charity Graff, executive director of a childcare facility in Quezon City called Gentle Hands. 
She adds that Filipinos do not see enough success stories advocating the adoption of older children. In the last eight years, her facility has only been able to get two 4-year-olds matched with Filipino parents.
"We need to provide some scenarios of Filipinos who've adopted older children, who've experienced trauma, and they need to be success stories," Graff suggests.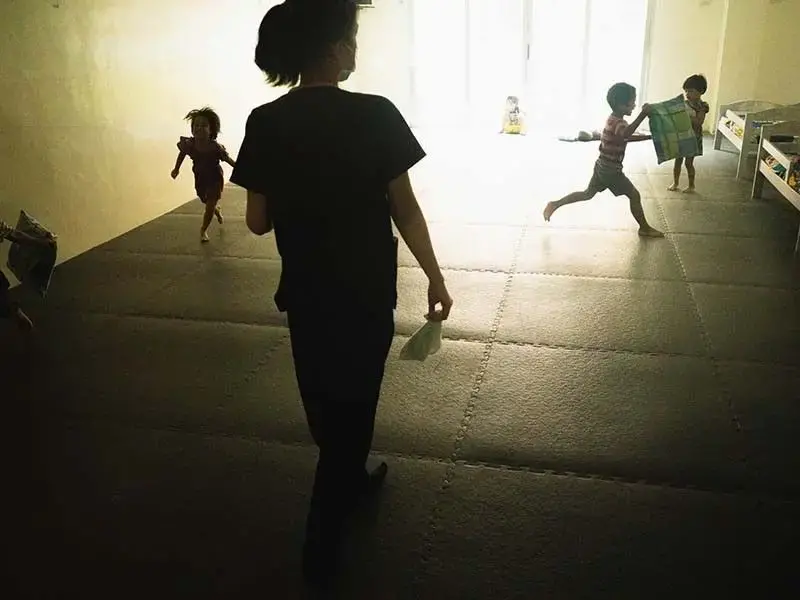 'Relationships Take Time to Grow'
Alone in her journey, Trix turned to books and therapy to make sense of her trauma and her relationship with Janjan. But for her son and daughter, their adopted brother was a new playmate. The three seemed to understand each other better.
In one of Janjan's outbursts, Trix's son told her, "Maybe he just wants you to love him more." When the toddler kept avoiding her husband, her 6-year-old boy pointed out that his brother was "afraid of Papa because he's bigger than him."
This made the couple realize their adopted son did not have any father figure in the orphanage since the social workers were women.
Whenever she feels like a 'bad parent,' Trix reminds herself that relationships take time to grow. But in the last two years since Janjan came into their home, she has seen significant improvements in his speech. He became more talkative and more at ease with them.
Today, Trix shares her experience raising Janjan and what she learned on her social media. Knowing that many children are aging out in institutions, she hopes that her story will help parents to speak more openly about adoption and break its stigma.
"It's harder to adopt an older child but you deal with the same situations and the same issues with your biological kids, right? And that's part of life," she says.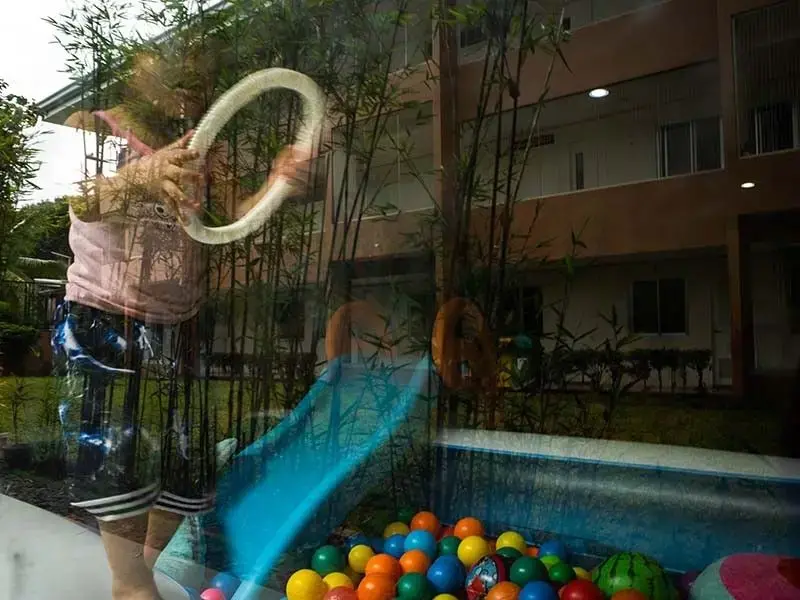 RELATED ISSUES

Children and Youth

Governance