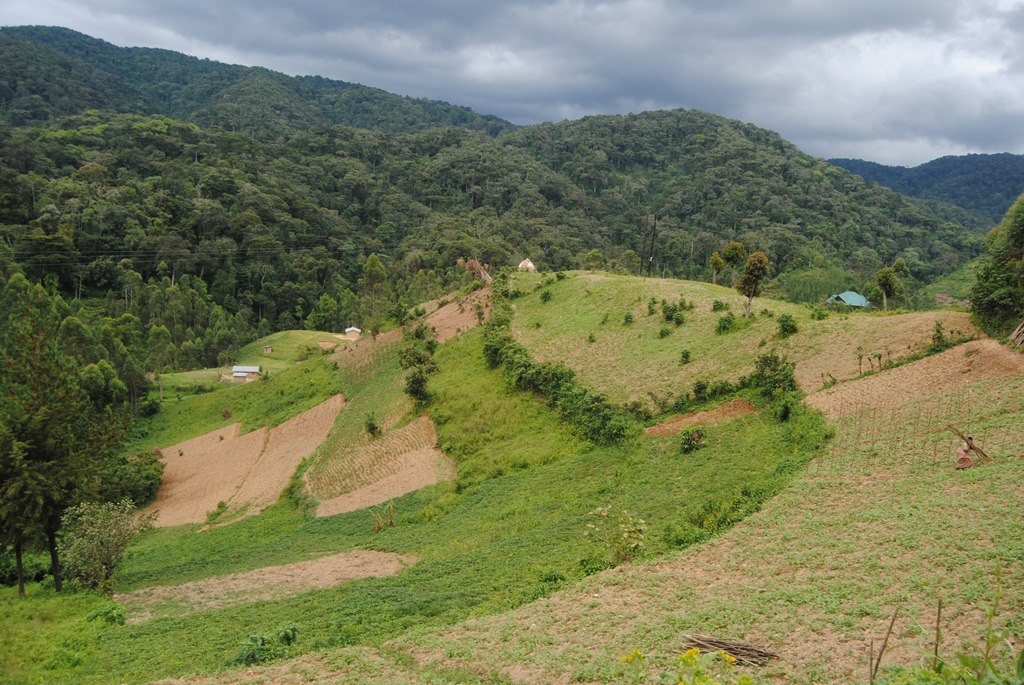 In Uganda, there were at least 17 "land grabs" since 2000 with contracts totaling 74,831 hectares of land, according to Land Matrix data.
A new report has linked land grabbing to worsening climate change, calling on governments to secure community land rights to protect the world's natural resources such as "forests" that mitigate effects of climate change.
"Securing community land rights represents an effective, efficient and equitable climate action that governments can undertake to protect the world's forests," articulates the report by the Climate Lands Ambition and Rights Alliance (CLARA). Trees absorb carbon dioxide – a major greenhouse gas, from the atmosphere.
The report released at the end of last year was prepared by representatives of the Climate Land Ambition and Rights Alliance (CLARA), a consortium of advocates, faith-based organizations and scientists concerned with climate mitigation and adaptation. It highlights the role of forest communities and indigenous people in protecting forests as carbon sinks, and why it is important to recognise their land rights.
"While half of the world's land is associated with a 'customary land use' claim, only 10% is legally under indigenous and community ownership," complains the report.
Albeit "a large portion of the remaining global forest estate is in the hands of indigenous people and local communities," according to this report, land grabbing by multinational corporations mostly for "commodity agriculture and mining activities" in these communities is causing double tragedy: denying them rights to own land and failing the battle against climate change as trees are cut.
For example, in the Nile basin region, natural forests are mostly in upstream countries of Democratic Republic of Congo, Uganda, Tanzania and South Sudan. In these countries, there are several reasons of acquiring land: most are for food crops, nonfood agriculture commodities such as tobacco, biofuels, livestock, and timber plantation according to Land Matrix, a global and independent land monitoring initiative.
In the 11 countries of the Nile basin, which stretch from the source of the Nile River in Jinja, Uganda up to Egypt, there were at least 396 "land grabs" since 2000 with contracts totaling 15,967,429 hectares of land, according to the Land Matrix database.
Batwa: Uganda's indigenous forest people
For the Batwa people in Uganda, bearing the brunt of land grabs started in 1991 when government gazetted their forests in Kisoro, Rubanda and Kabale into conservation areas.
This act turned up to 6700 Batwa people into conservation refugees.
Penninah Zaninka, coordinator United Organisation for Batwa Development in Uganda (UOBDU) said up to now, Batwa "lack base" as a result of these evictions. "They do not have a foundation," narrates Zaninka.
UOBDU has since 2000 been advocating for the rights of Batwa. Close to 6200 Batwa living in Uganda according to the recent national population census.
"About 48 percent of all Batwa do not have land now," notes Zaninka disclosing that, "even some of them that were helped to acquire land lack ownership."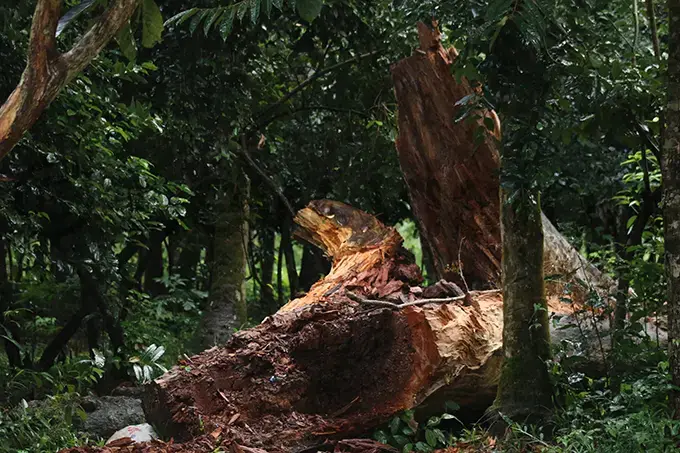 Although the eviction paved way for the government's creation of Bwindi Impenetrable Forest National Park, Mugahinga National park and Echuya Forest Reserve, it deprived millions of trees in the region of traditional custodians. For instance, Indigenous people safeguard forests by reducing the risk of forest fires.
In Uganda, there were at least 17 "land grabs" since 2000 with contracts totaling 74,831 hectares of land, according to Land Matrix data.
"Every citizen in any country, if you do not have land, you do not have where to start from," narrates Zaninka stressing that, "you do not get food, you can't sell anything in terms of potatoes, in terms of beans, you cannot even construct a house."
Pygmies: DR Congo's indigenous forest people
In Democratic Republic of Congo for instance, Dorothee Lisenga, coordinator Coalition des Femmes Leaders por l'Environnement et le Development Durable (CFLEDD), a Congolese NGO, says multinational corporations owned "by people of Chinese origin" scrambling for forest and mineral resources, acquired "parts of our forests to log trees and extract minerals."
This she says is denying, "Pygmies (indigenous people) rights to own land," and leading to a new normal: "dry spells, unpredictable planting seasons, reduced rains and crop failures," all associated to effects of climate change as forests are cleared.
In the DRC since 2004, there were at least 35 land grabs with contracts totaling 5,222,198 hectares of land, according to Land Matrix data.
CFLEDD strives for the recognition of women's land and forest rights in the provinces of Equateur and Maindombe in DR Congo aiming at strengthening their effective participation in reducing deforestation.
"All people have a right to own at least a piece of land on this planet," insists Lisenge.
RELATED ISSUES